Eat at a Joseph Holt Food Pub
Are you looking for good pub food near you?
Round up your friends and family and get yourself down to one of our fantastic food pubs. We believe we do local pub food the right way, balancing classic favourites with fresh, new dishes.
Our pubs serve up a wide-range of food dishes, from light bites and snacks to stone-baked pizzas and hearty meals perfect for a Sunday afternoon. There are also plenty of delicious vegan pub food options and vegetarian dishes, a curry menu, as well as a special children's menu.
We're proud of the food we produce and even more so when we can add a special Joseph Holt twist using our unique, locally brewed beer.
So, if you're looking for good pub food near you, take a look at one of our fine pubs serving food below and click through to see the current Spring 2023 food menus. You'll also be able to see opening times and food serving times from the pub page.
Many of our food pubs run some brilliant offers throughout the week to save you some money, so make a note and plan your visit!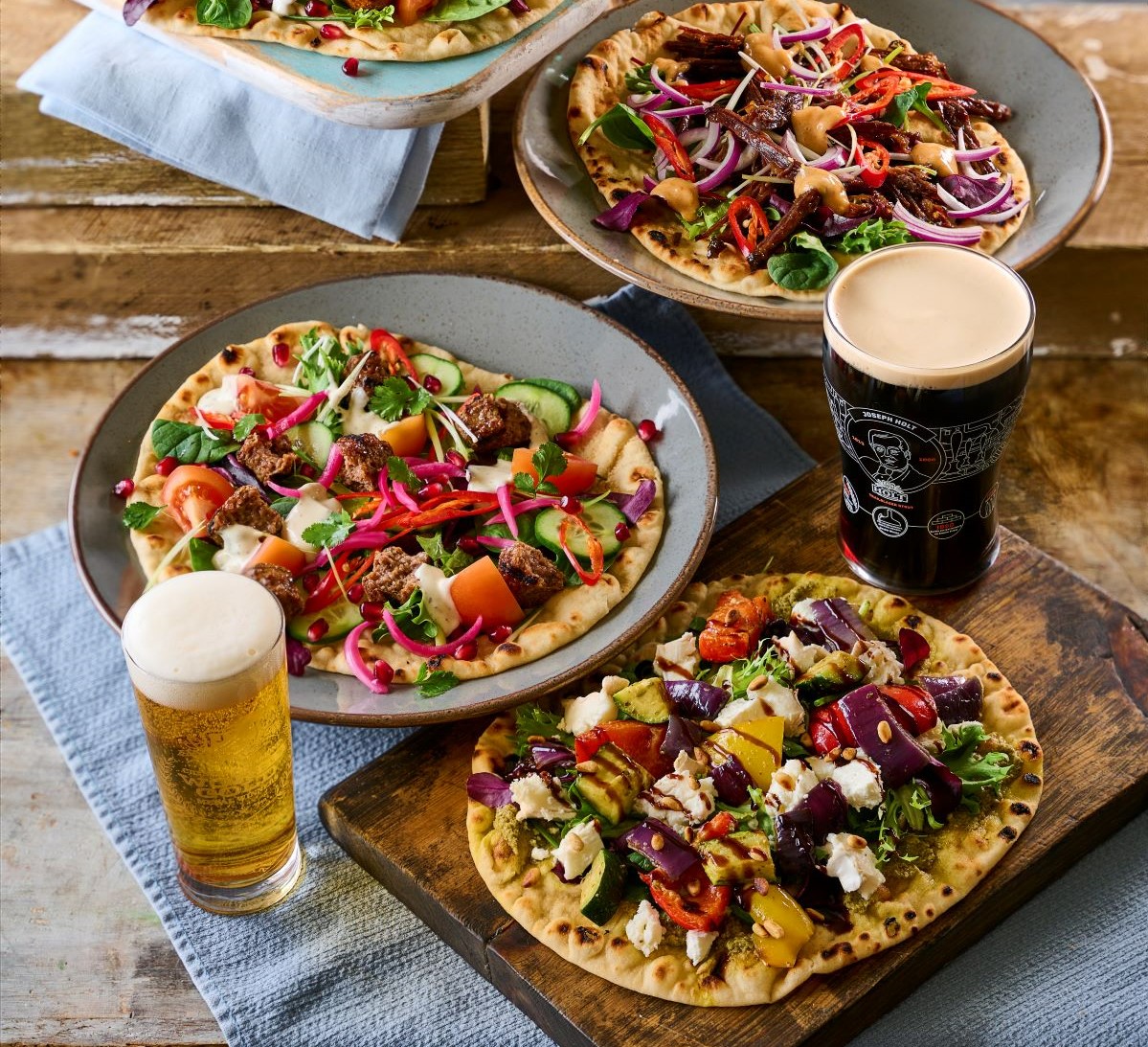 Hopefully you've managed to find your nearest pub serving great food near you.
If you're still not quite sure, you can head over to our Pub Finder page and have a good look around yourself.
We have 127 pubs in total spanning across the North West. From lovely, country food houses to historic, street corner locals – we have it all at Joseph Holt and are proud to do so!