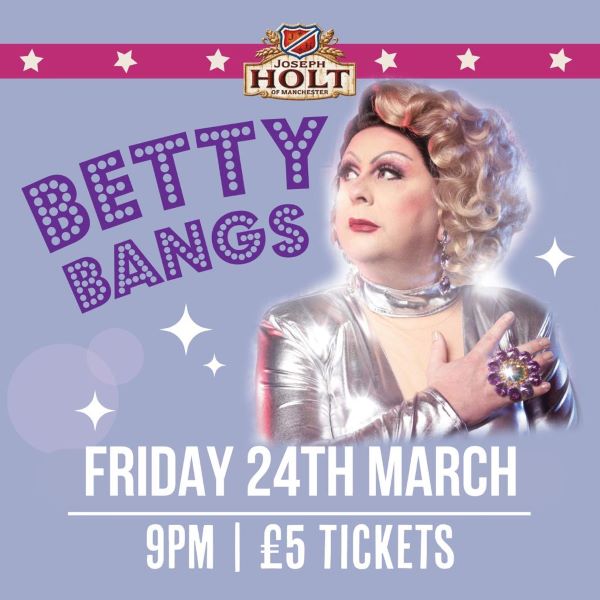 Betty Bangs Live Entertainment
Come and watch Betty Bangs at the White Swan on Friday 24th March!
The Betty Bangs show comprises a bubbly mix of tantalising live vocals, a large range of songs, flirting, cheeky banter, abuse, big wigs, glitter and sparkles!
Just £5 a ticket for a guaranteed great night!