People are at the heart of our business and we are nothing without great people.
From pub managers, chefs and bar staff to area managers, brewers, sales and service teams, we need a wide-range of people with different skills, ideas and personalities. Together our individuals combine into teams to create the unique Joseph Holt family.
It's important for us to invest in training our staff to develop skills and knowledge that will ultimately help people achieve their potential. Our internal progression programmes and apprenticeships do just that! You can truly come for a job and discover a career.
The testimonials below show what people say from all corners of our business.
Helen Halliwell, Maintenance Co-ordinator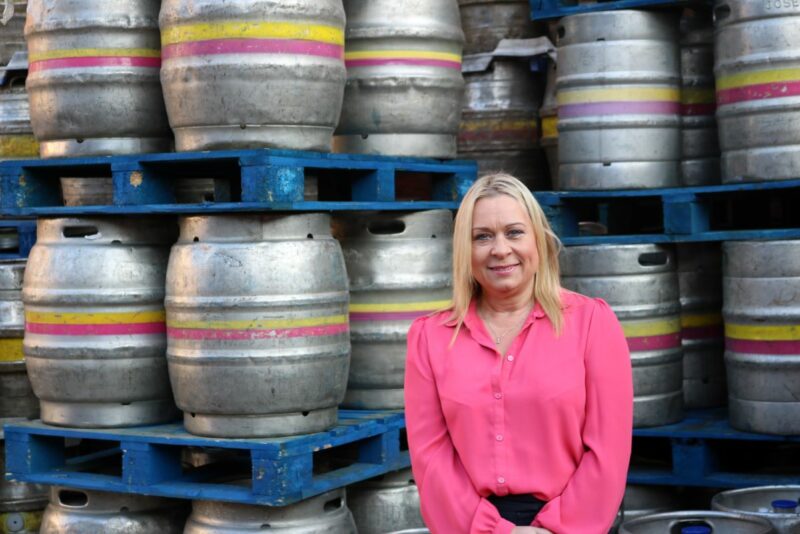 My day normally is spent liaising with our pubs, maintenance team and contractors logging various maintenance issues.
It's been a privilege working at Joseph Holt Brewery for the past 7 years or so! I have never worked for a company that treats their employees so well – their traditional values and support goes a long way.
I work with a great group of colleagues and we are all part of a team and we always go out of our way to help each other.
Niall McCloskey, Area Manager
I started out working part time behind the bar at The Old Monkey at 18. I had no idea what career I wanted or what direction I was going. I was at university looking for anything that offered long term progression, stability and that I'd enjoy.
Within a short period of time I had taken on more responsibility at The Old Monkey and was learning key business tasks that dovetailed with my studies. Quickly, I progressed into a company and career I wasn't actually planning on.
18 years later, I've done over 100 reliefs at nearly 40 sites, ran my own pub for 7 years and been an area manager for nearly 5 years. This company rewards hard work and loyalty like no other. Anyone looking to progress and develop, you couldn't find anywhere better.
We have the sites, the food and the business infrastructure that are all fantastic but what makes us different? The award winning beers, the family traditions and heritage that remain and the people, some of the best you'll find.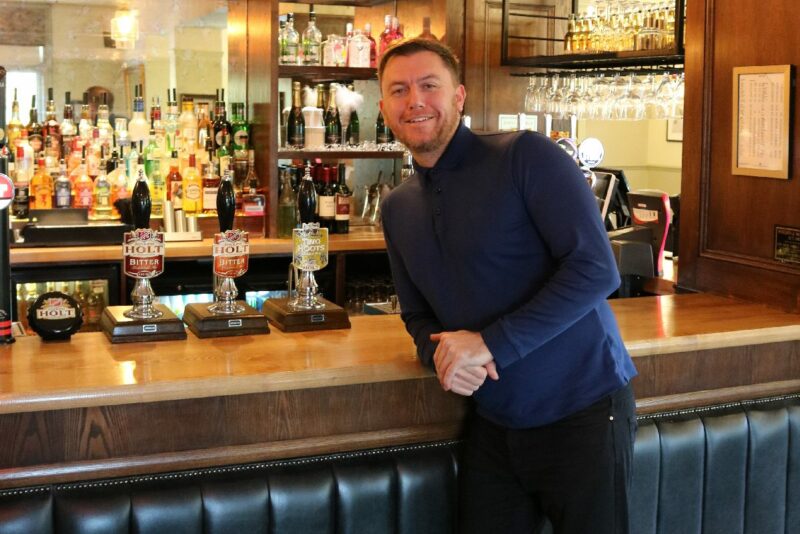 Kathryn Hulme, Pub Operator Retail Partner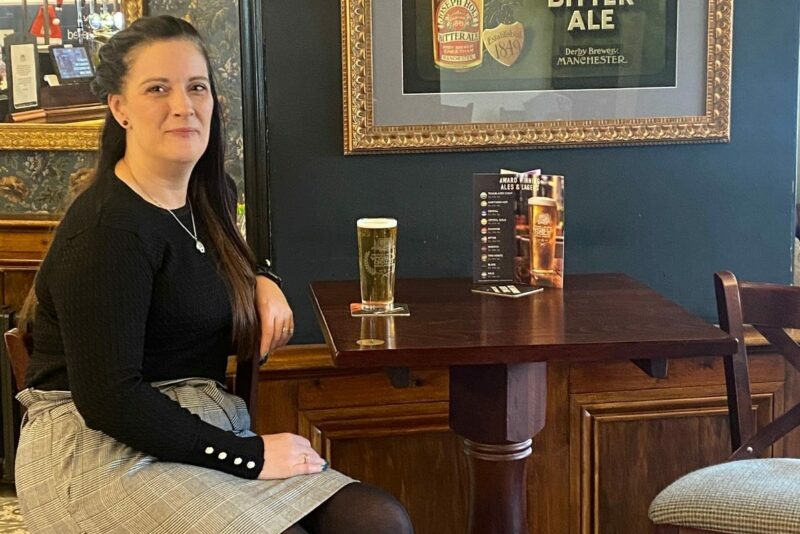 Being a retail partner enables me to enjoy being my own boss but with the added support and security of the brewery. I love working within a team of staff that I have chosen, helped to grow and develop further skills. I also feel so fortunate that I get to work alongside my husband everyday and build something together as a team.
During my time at the college I took a Saturday night job on the bar at The Woodthorpe as my husband worked there as a chef and this meant that we had a more time together. I took on more shifts at the Woodthorpe and eventually we moved to the Crown & Anchor, where I became a kitchen assistant.
I was then put forward for a progression course run & developed by the brewery. I learned all aspects of the business through completing this course from ordering, to office work and cleaning lines. It is a fab way to get a structured oversight of everything.
We love the fact that it is a family run business and that everyone is so friendly and approachable. The family know each of us and love to pop in and have a coffee and a chat. It is so much more personal than only ever communicating via email.
Lloyd Rees, Second Brewer
Joseph Holt fully supported me as I went for the Master Brewer qualification. This qualification is the world's highest level of recognition in the technical management of the brewing process. In 2017, I'm delighted to say that I achieved Master Brewer status.
As second brewer at the brewery, I am currently responsible for ensuring the required volumes of beer are prepared each week to meet demand and that we ensure the consistent high quality is achieved upon, which our brewing team pride ourselves.
I thoroughly enjoy working for the company and the opportunity to taste the beer I help to make around Manchester and the North West.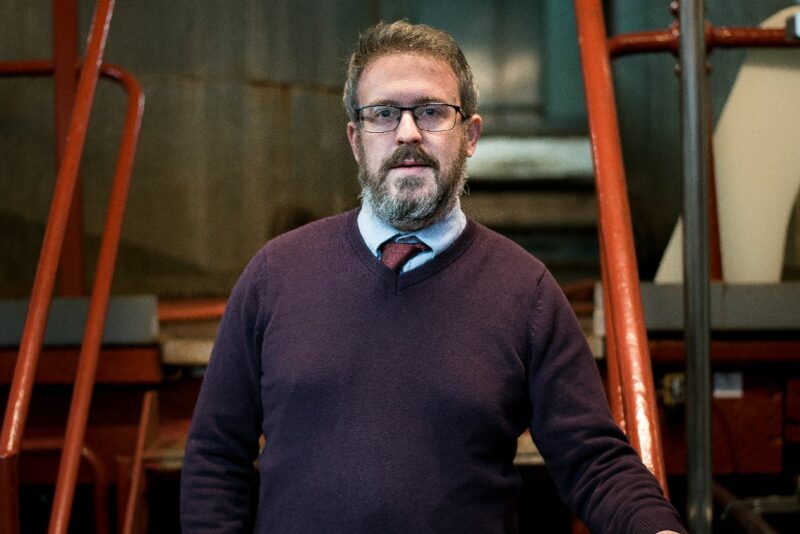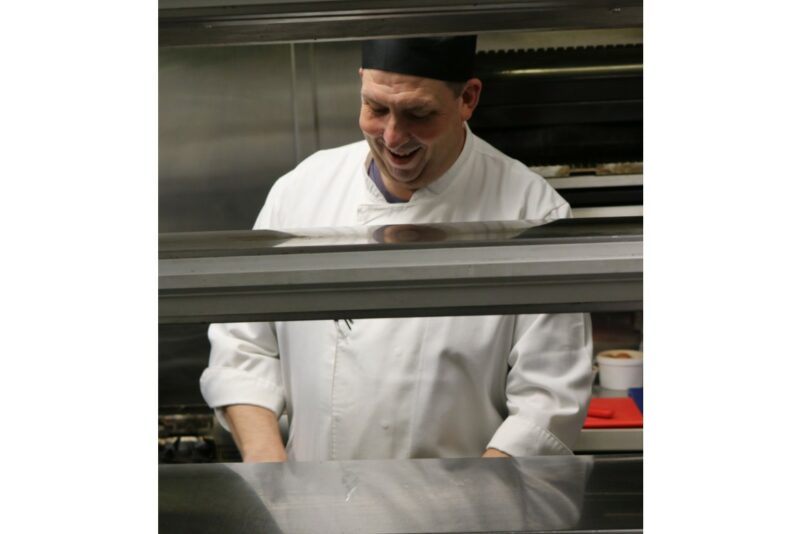 I have worked for Joseph Holt as a chef on and off for around 20 years now.
You might think that being a chef is just a job with a payroll number and that's it, but how wrong you would be!
I have over 30 years experience as a chef from pubs to hotels and everything in between.
I love to train and teach and pass on my skills to the new generation of chefs to push Joseph Holt to the next level. It's been a pleasure to work here for so long.
Kamila Barkowska, Assistant Manager
Being an assistant manager in a Joseph Holt pub is always fun and a great challenge on a daily basis. I joined Holts in 2013 and have progressed up to management level. I have done many reliefs in various pubs but my home has always been the Imperial.
I love coming to work and meeting new people, both staff as well as customers. For me, our customer base must be the most rewarding part of this whole experience of working in pubs!
Joseph Holt is not like any other company I have ever worked for – it's more of a family unit than a company. The values brought from the top of the business that come down to each staff member is amazing. Everyone knows everyone and the people here are always a pleasure to talk with.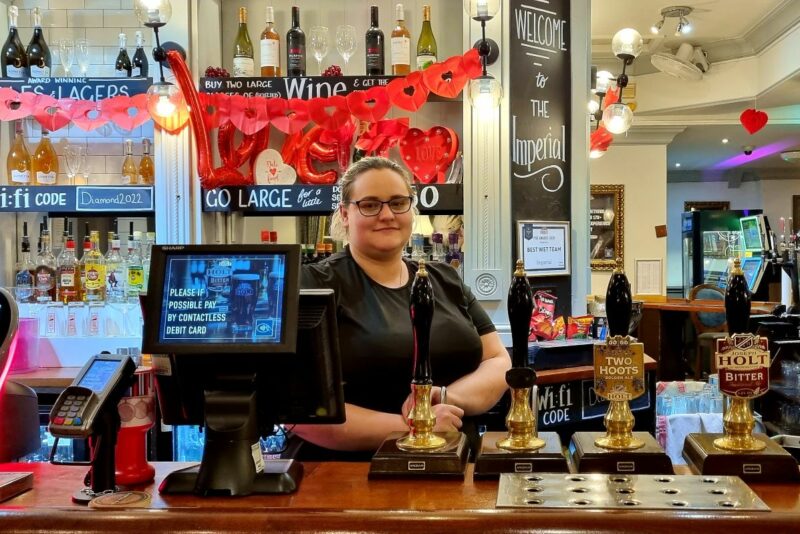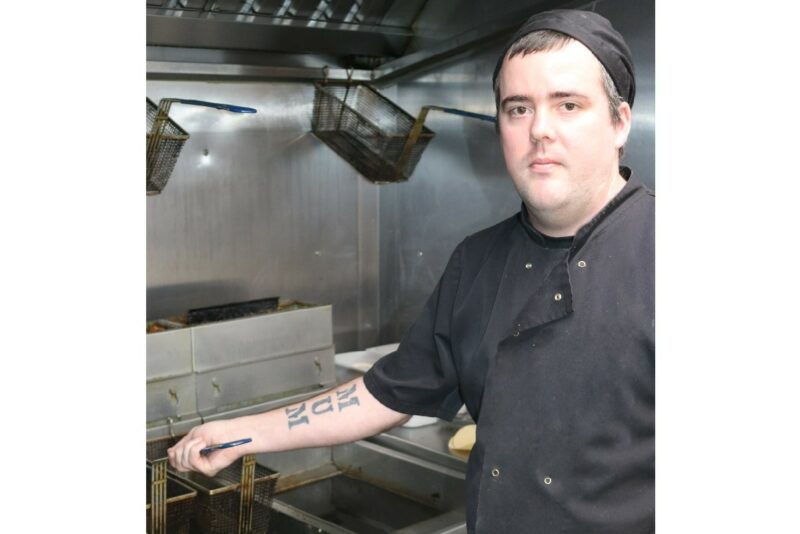 In 2016, I joined Joseph Holt as a Kitchen Porter. I eventually progressed to becoming a chef and now I'm a Second Chef.
I have always had a passion for cooking and would often watch the chefs, find their work fascinating. After a while and once I had my area mastered, I was given the opportunity to start on the chef side learning the skills I needed to work that area.
I really enjoy the challenge and continue to progress with the support from management and colleagues. We are like a family and I am grateful for the chances that I have been given through the company. We are always pushed to excel and be the best we can!
Internal Progression and Apprenticeship Graduation Ceremonies
Climbing the career ladder often involves changing jobs. But not at Joseph Holt!
Our internal progression programme encourages all staff members to work towards becoming our managers, assistant managers and head chefs of the future!
Below you can see our graduation ceremonies from 2021 and 2022.