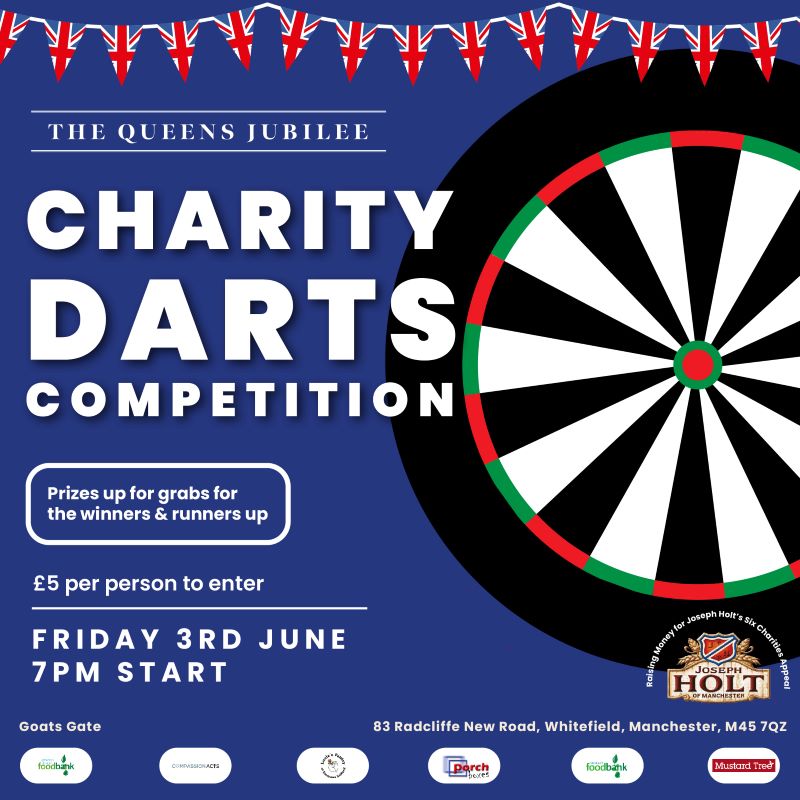 Charity Darts Competition
Come and join us for our charity darts competition here on Friday 3rd June on the Jubilee weekend.
We're set to start at 7pm and there will be a £5 entry fee. There will also be a trophy and prizes up for grabs for the winners and runners up.
We ask that competitors bring their own darts although this isn't mandatory.
The last date to sign up will be on Wednesday the 1st June.
Thank you and see you down here!