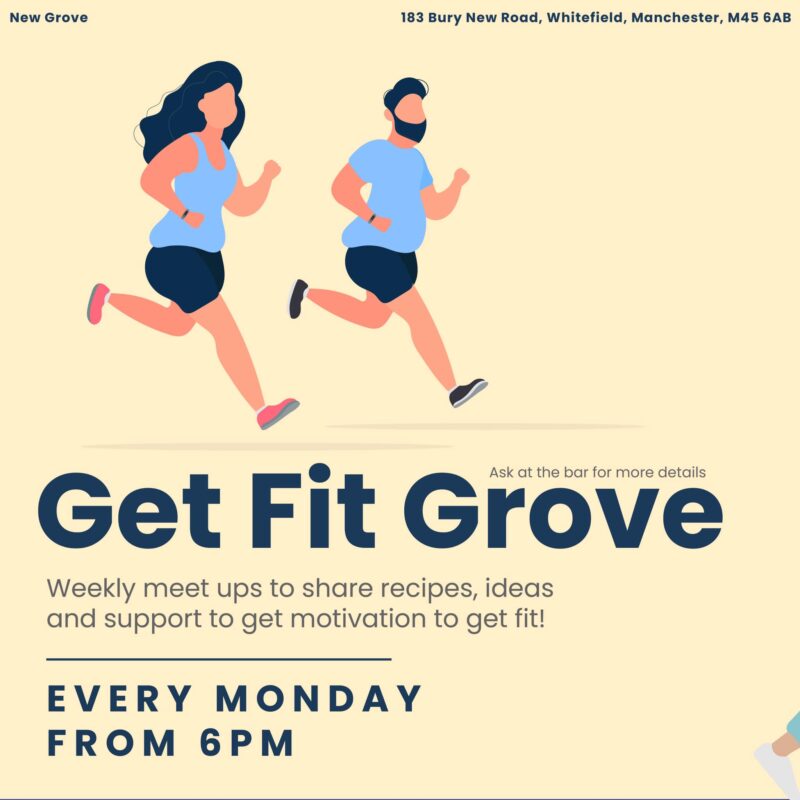 Get Grove Fit
Come and get fit at the New Grove!
Every Monday we have a meeting to discuss new recipes, ideas and support to get fit. Everyone is welcome.
We also have a walking group going out every Thursday evening to give you a bit of company on your daily stroll. Open to all and your dogs are more than welcome.
We're more than just a pub!