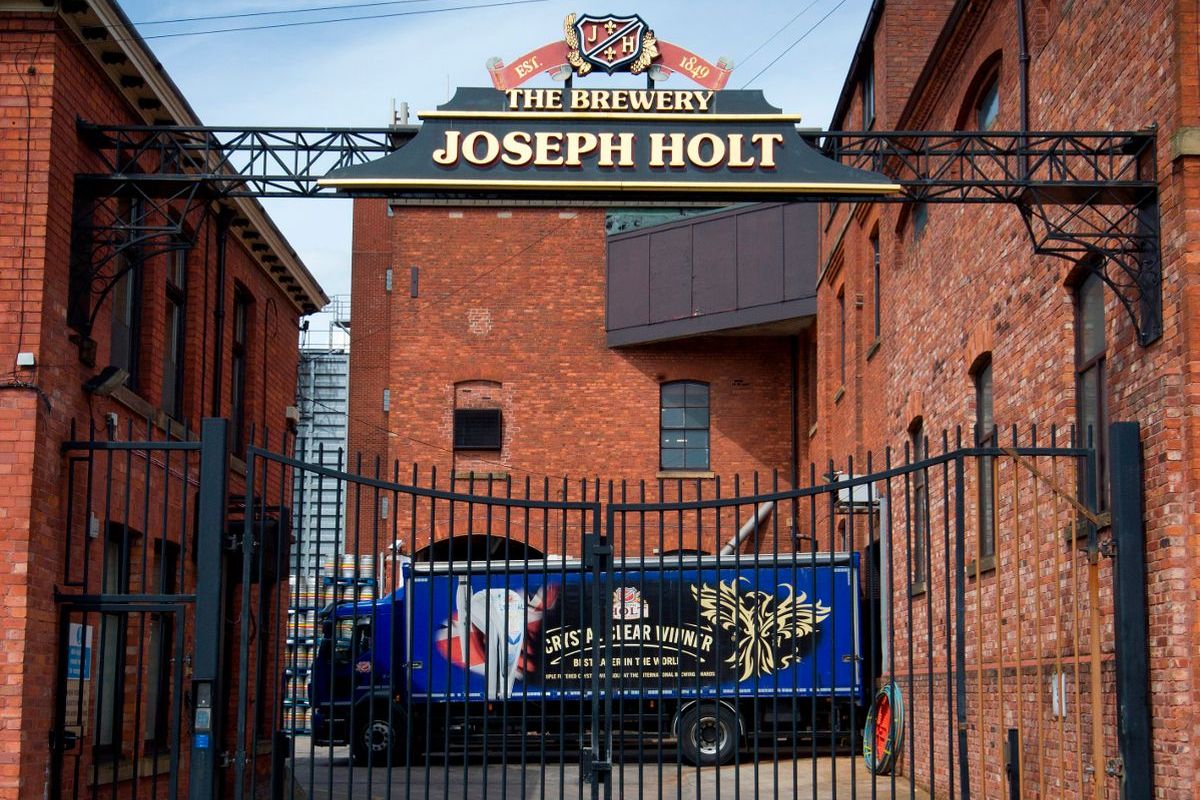 Engineer, The Brewery
Where: Joseph Holt Brewery, Manchester, M3 1JD
We are looking for a full time Engineer for our Brewery and Packaging lines.
Joseph Holt is an independent, 6 generation family-owned company, with an ever-expanding pub estate in Greater Manchester, Cheshire and Lancashire. Within our 127 pubs we have a range of traditional community pubs, food led destination pubs and some with onsite letting rooms.
Since 1849 we have been brewing a wide range of beers from our brewery in Manchester and have won multiple awards around the world. We are a friendly, family run company that are passionate about what we do, and the people who work for us.
Engineer Job Description:
We are looking for a multi-skilled electrician / engineer to work in our brewery and packaging lines
Our Brewery in Cheetham Hill, Manchester consists of, but is not limited to a boiler, compressors, pumps, cask and keg packaging lines, CIP sets, grain handling systems, a variety of push button through to SCADA control systems. We have been on the same site since 1860 and have old technology next to new but we are not afraid to update and modernise when needed.
You will be responsible for all electrical and mechanical maintenance on site, either directly or through the use of contractors
You will be the sole maintenance operative on site and will be expected to liaise with external contractors on bigger projects
Process optimisation and improvements will be key
There will be some Project work and Capex opportunities
Managing production requirements whilst delivering KPIs
You will be in charge of routine, planned and preventative maintenance for site and be required to keep records and order parts to the brewery
About You
The successful candidate will be self-motivated, driven, willing to challenge and improve and have a good work ethic
Some experience of work on SCADA systems / PLCs is beneficial, but not essential
Good communication skills and the ability to deal with multiple stakeholders
Highly organised, motivated and with a positive attitude
Enjoy working within a small friendly team
You will report into the Head Brewer and work closely with the brewers on site
For more information on our Brewery and Awards see – https://www.joseph-holt.com/brewery
Salary: Up to £40,000 depending on experience
Hours: Full time
This is a fantastic opportunity to join a growing Brewer and pub company, with a genuine focus on people. We are looking to fill this role as soon as possible, so please don't wait till the closing date.
To apply please fill in the form below or send your CV directly to Sarah Willis – [email protected]