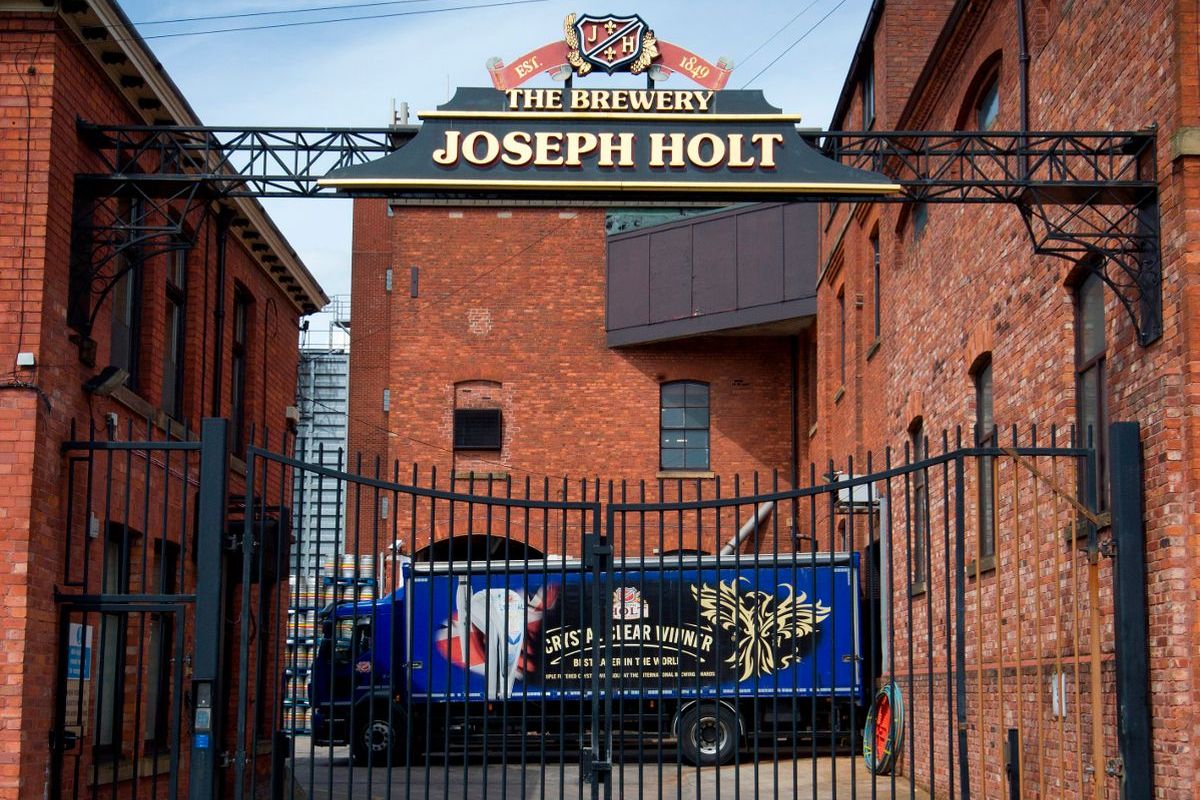 Graduate Brewer
Where: Joseph Holt Brewery, Manchester, M3 1JD
Love Brewing? Love Beer? Love Pubs? Want to Develop a Career in the Brewing Industry?
Look no further, you could be about to join one of the largest independent family breweries & pub co in the North West.
Joseph Holt is an independent family-owned company, operating 127 pubs, restaurants and hotels within Greater Manchester, Cheshire and Lancashire, producing a range of award-winning beers from our Brewery in Manchester, Cheetham Hill. We are a friendly family run company that are passionate about what we do.
We are looking for a full time Graduate brewer to join the family.
Job description
Working within an established brewing team on all activities associated with the brewing and packaging of ales and lagers
Main working area will be brewhouse, fermentation, yeast handling, laboratory, filtration, beer transfers, packaging
We are after the right attitude and can help you learn on the job and develop your career
About you
The successful candidate will be self-motivated, sociable, willing to learn, have a good work ethic and a passion for beer.
Previous experience working in a brewery is useful, but not essential. Training will be provided to help the successful candidate become proficient in all areas of work.
If you have no previous experience of working in a brewery, you should have a degree or masters in brewing or a related science.
We will encourage the successful candidate to sit exams with the Institute of Brewing and Distilling
So, what's in it for you?
Joseph Holt Discount Card
Company-wide rewards and celebrations
Employee Assistant Programme – Licenced Trade charity
External discounts and rewards
The chance to gain a qualification through our apprentice scheme
Support with Institute of Brewing and Distilling Exams
If the successful candidate needs to relocate, Joseph Holt will provide accommodation at one of our pubs with letting bedrooms for the first couple of months.
Who are we?
Joseph Holt is an independent, six-generation family-owned company, with an ever-expanding Pub Estate in Greater Manchester, Cheshire, and Lancashire.
Our 127 pubs include traditional community pubs, food houses, and some even have accommodation. Since 1849 we have been brewing a wide range of award-winning beers in our Manchester brewery.
In the last 12 years alone, we have won 5 Gold Medals at the International Brewing Awards and are one of only three breweries in the world to do this. We also boast an ever-expanding Free Trade where we sell our beer all across the country from supermarkets to sports clubs. Alongside this we have a strong focus on charity and are currently fundraising for defibrillators.
We are now looking to expand our team even further and would love for a full time Graduate brewer to join the family.
Details and To Apply
Salary – up to £23,000, depending on experience
Full time based at the Brewery
For more information on our Brewery and Awards see – https://www.joseph-holt.com/brewery
To apply please send your CV and covering letter to Sarah Willis – [email protected]