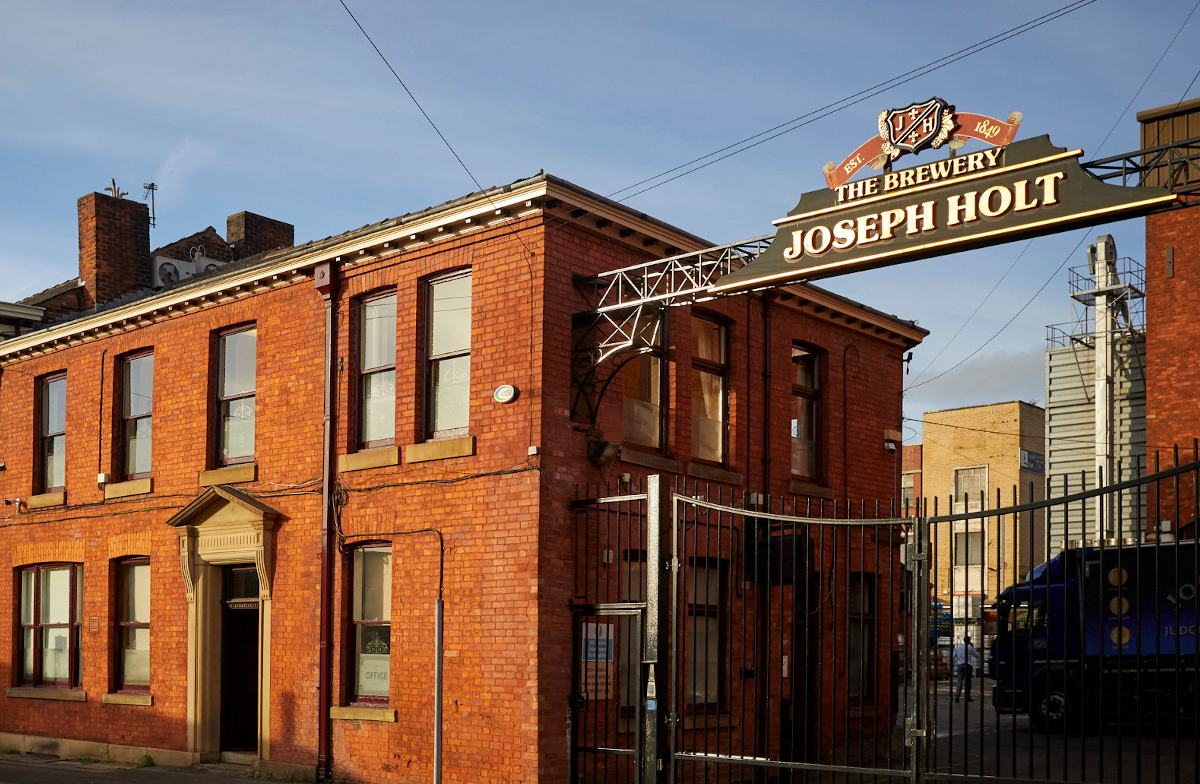 Health & Safety Manager
Where: Joseph Holt Brewery, Manchester, M3 1JD
Reporting to Property Executive, the primary role of the H&S Manager is to advise the Company on all safety, food hygiene, health and welfare matters so that JHL ensures the safety and well being of its employees, customers, visitors and complies with its statutory obligations.
The role will include responsibility for Head Office, the Brewery and Workshops and c.130 Public Houses.
Key responsibilities and duties
Coordinate the Company's H&S management system.
Prepare, elect and set up H&S committee representative meetings as per statutory requirements.
Responsibility and compliance of the Company's H&S, making sure staff are aware of the importance and follow safety protocol.
Advise JHL committee members on all aspects of Health and Safety.
Implement and follow through practical and effective methods, both preventative and remedial of promoting H&S and safe working practices in the workplace.
Conduct/organise relevant H&S training for staff as required including First Aid and Fire Safety.
Ensure and review all 'risk assessments' including fire as required by legislation and ensure review is at relevant intervals and to maintain records of the same.
Produce compliance audits of all JHL sites, report on findings and manage issue log through to completion.
Assist with the implementation of all risk assessments for each JHL site as required by business, including display screen equipment, manual handling, lone working, fork lift truck loading, pregnant workers, young workers etc.
Co-ordinate and manage first aid and fire safety representatives where required on JHL sites.
To recommend and implement control measures and advise on the standard PPE issued to employees.
To carry out investigations into all accidents and near-miss incidents and to record the finding on a relevant document and database.
Advise the Directors responsible of all incidents reportable under RIDDOR.
Conduct H&S inspections and prepare reports and documents as required.
Keep up to date with changes in current legislation and implement such changes where relevant.
To identify areas where training/certification is required to meet the standard imposed by legislation, approved codes of practice or HSE guidance. Arrange such training certification once identified.
Bring to the attention of the H&S Committee any relevant new legislation.
Attend such courses (seminars run by external sources) to enable accurate interpretation of legislation to enable implementation within the organisation.
Liaise with Property Function to establish contractor H&S procedures and competence including advice on CDM regulations.
Immediately contact the Director responsible for H&S if situations are found that in the opinion of the H&S Manager, require immediate rectification or the stopping of any operation.
Communicate and work with JHL external H&S advisors as required.
Any other ad hoc H&S duties as required.
Ensure all statutory compliance certification is up to date and managed effectively for the JHL business.
Key Skills
Previous experience in a similar role/environment is essential.
Previous multi-site experience is ideal.
Qualification in occupational H&S such as Masters, NVQ, BSC or NEBOSH National Diploma is essential.
Understand the application of the Health & Safety at Work Act 1974 and other legislation relevant to the JHL business.
Effectively influence those at senior level.
Professional in their approach to dealing with issues and employees.
Appreciation of confidentiality and discretion.
Strong organisational and administrative skills with attention to detail and a methodical and cost conscious approach.
Focused on delivering outstanding customer service to the JHL internal customers and contractors.
IT literate and a comprehensive understanding of windows based programmes to include Word, Excel and Outlook (365) is essential.
The ability to communicate clearly and confidently with a range of people both on the phone and face to face.
Strong team work skills are essential.
General
All enquiries should be handled promptly and accurately.
It will be necessary for duties to be undertaken away from the office on a weekly basis.
Any other tasks which can be performed by H&S Manager as a reasonable request from JHL.
Due to the role covering H&S for multi sites, the post holder must have a current driving license.
Salary: 45k/year
To apply: Please email your CV and covering letter to Marc Broady – [email protected]
Many thanks and good luck!