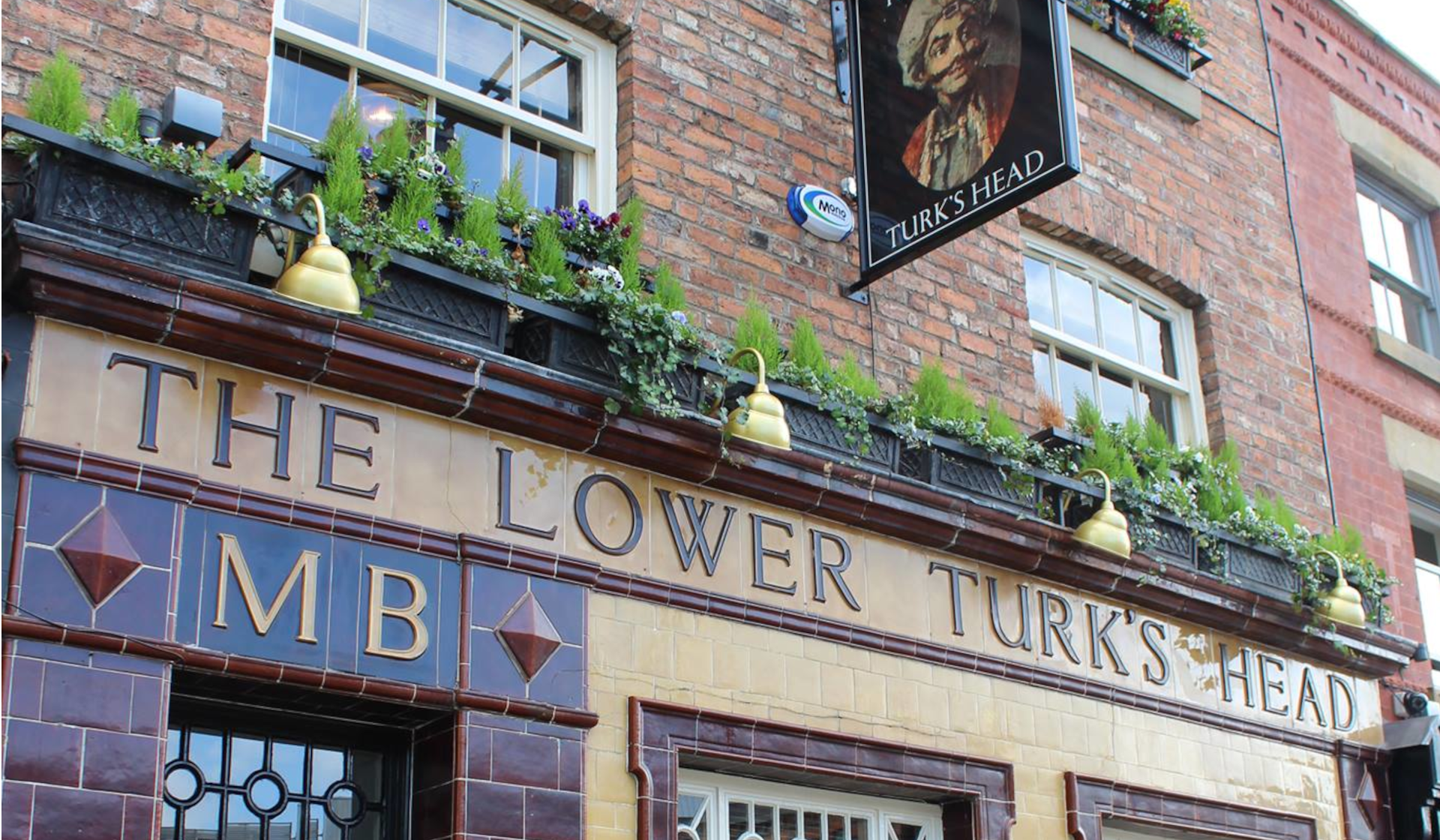 Pub Manager, Lower Turks Head
Where: Lower Turks Head, 34 Shudehill, Manchester, M4 1EZ
An exciting opportunity has arisen for a new retail partner/pub manager for our newly acquired Lower Turks Head in Manchester City Centre.
Purchased in late 2020 and due to become part of the ever-growing Joseph Holt pub estate, The Lower Turks Head is situated on Shudehill, just on the edge of the busy and vibrant Northern Quarter, opposite the main Bus Terminal is a prime city centre spot. This iconic Manchester pub is full of traditional features and charm. It is predominately a wet led business and renowned for its excellent choice and range of Cask Ales, it has a 100 covers over 2 floors and a roof garden. The site also offers 4 en-suite rooms and a kitchen that will be used for food service due to operate before the end of 2021.
Retail Partnership
A Retail Partnership with Joseph Holt offers you the opportunity to work on a self-employed basis and develop your own business with the support of the brewery without the high entry costs of a traditional tenancy or lease agreement. You will be paid a % of net turnover with the only out-goings being the labour cost for yourself and your team. All other bills, marketing support will be paid or provided for by the brewery.
About the Job
This is a fantastic opportunity for an existing Pub Manager or Retail Partner who has a proven sales building background, high standards and a real passion for beer as well as high levels of customer service. The successful applicant will need to ensure high standards throughout and that their business is at the heart of the local community, combining innovative entertainment and charitable events.
Through the support of the brewery and various teams within the business, the successful applicant will work to make this iconic venue become a thriving destination for locals and visitors to Manchester City Centre. High standards of compliance are required together with a flare for positioning and attracting new customers. You will be totally customer focused and passionate about business.
About Joseph Holt
Joseph Holt is an independent family owned company, operating over 120 pubs, restaurants and hotels within Greater Manchester, Cheshire and Lancashire currently extending and improving our estate through acquisitions and developments.
We are a growing community pub company, with a genuine focus on people, who are committed to providing excellent training and development. We offer full support throughout your career with an emphasis on continued learning and development. We pride ourselves on our team work and since 1849 we have been producing a wide range of beers from our Brewery in Manchester that have won countless awards over the years. We are a friendly family run company, passionate about what we do, who we serve and the people who serve them and we are now looking for an experienced Manager to join our growing family.
How to Apply
To apply, please fill in the details below and attached your most up to date CV along with your experience or e-mail our Training and Development Manager, Chloe Dickinson on chloe.dickinson@joseph-holt.com