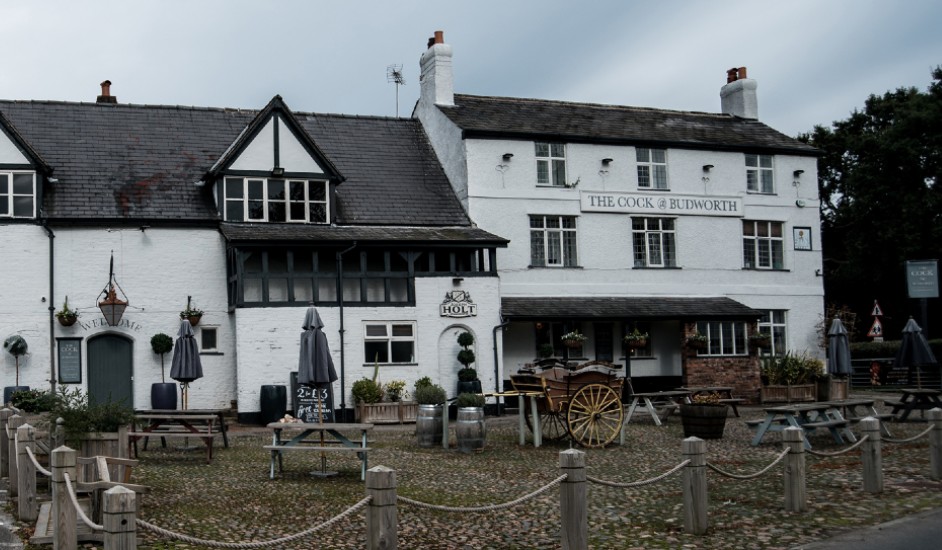 Pub Tenant, Cock O'Budworth
Where: Cock O'Budworth, Great Budworth, CW9 6HB
An exciting opportunity has arisen for a new Tenant at the wonderfully rural destination site of The Cock O'Budworth, in Great Budworth.
The Cock O'Budworth is an outstanding Grade II listed village pub in the scenic area of Great Budworth, often described as one of the most picturesque villages in Cheshire. The former 17th century coaching inn is beautifully furnished throughout with cosy snugs, low beams, open fires and a cobbled entrance. The site boasts a great beer garden and a dog friendly bar area, with space where customers can sit back and relax in the Old Barn and enjoy some great food.
Our tenancy arrangement is perfect for those who prefer to work on their own initiative with the freedom to run their pub the way they want. This pub would make an amazing opportunity for an imaginative chef or experienced landlord.
About the Tenancy
Work on your own initiative and with freedom
Highly cost-effective proposition with business support, including BII qualification, personal licence application, PEAT training, cellar management training, health and food safety
Low in-goings, including a security deposit of £5,000, a negotiable deposit on F&F, monthly maintenance charge, purchase of stock, a rent free period and a very competitive monthly rent to support you as you drive your business (full in-going costs will be available at interview stage)
Competitive package with full training and support whenever is needed
This opportunity all adds up to the sort of rewarding experience you would expect working with a leading UK family brewer.
Why Joseph Holt
One thing all our pubs have in common is a commitment to the very highest standards of service, which start with you, the Tenant.
Joseph Holt is an independent, 6 generation family-owned company with an ever expanding Pub Estate in Greater Manchester, Cheshire and Lancashire.
Within our 127 pubs we have a range of traditional community pubs, food led destination pubs and some with onsite letting rooms. Since 1849 we have been brewing a wide range of beers from our brewery in Manchester and have won multiple awards around the World. We are a friendly, family run brewery and pub company that are passionate about what we do, who we serve and the people who serve them and we are now looking for an experienced Tenant to join our growing family.
To Apply
Please send all applications to Niall McCloskey – [email protected] or 07775 732 313