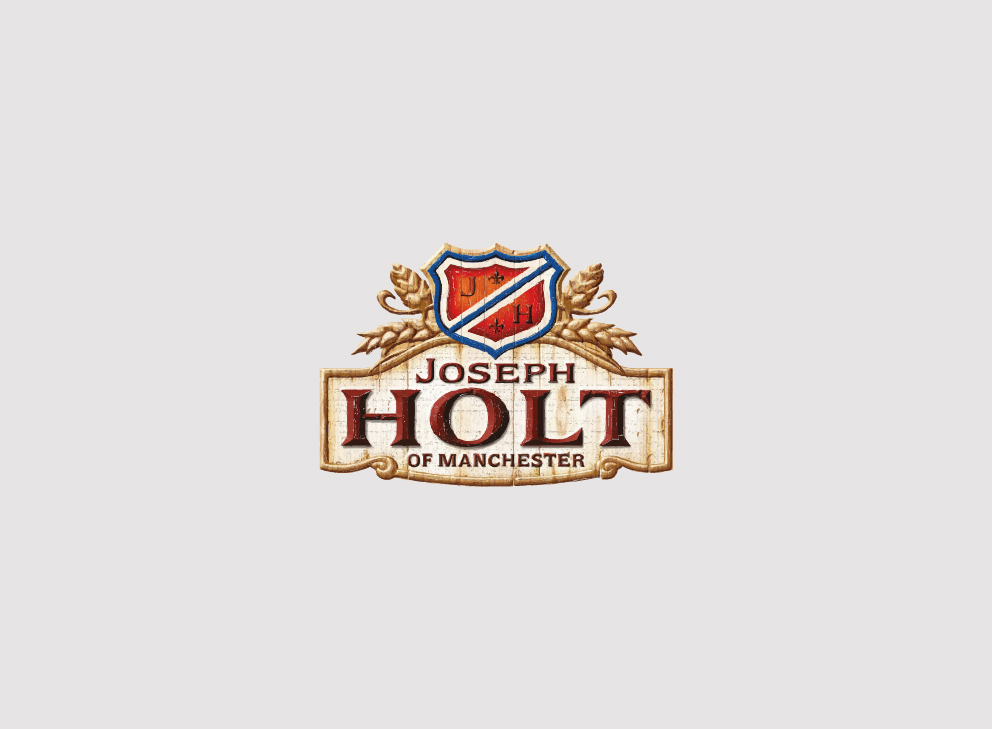 Fundraising Success at the Atherton Arms
In 1914, Edward Holt was instrumental in raising £20,000 for pioneering radium treatment for cancer patients in Manchester and started what would become a 100 year old relationship between Holts and The Christie.
At the beginning of 2014 Holts began their centenary appeal for The Christie and pledged to raise a staggering £300 000. The bar was set high, and everyone within the company has contributed to what has been a remarkable year of fundraising so far.
At a recent presentation event at the end of November, Richard Kershaw, CEO for Joseph Holt and Louise Hadley, Director of Fundraising for The Christie embarked on a journey to thank the tremendous efforts put forth by one particular pub and their loyal customers.
The Atherton Arms management team Steve and Janet Morris and their customers have helped raise an outstanding amount of money totalling thus far to £11633.
Several customers from the Atherton Arms went above and beyond in their fundraising efforts.  Richard Kershaw and Louise Hadley had the opportunity to go down to the Atherton Arms and thank these individuals directly for the overwhelming support they have offered to our centenary appeal.
Christine Gore, who is currently undergoing treatment at The Christie, raised £900 with a sponsored head shave.
Frank Wilson, aged 72, ran the Wigan 10k and completed the run in less than 1 hour and 20 minutes and in the process raised £674.50.
Patrick and Graham, the representing members of the Band ASIS raised £2433.38 by organising two charity concerts at the pub.
Laura Hodgkinson, who has just been given the all clear after her battle with cancer, raised a whopping £6342.15 with her fun day event which became so popular the venue had to be changed last minute to accommodate the huge turnout.
Through the Edward Holt Trust and Peter Kershaw Trust every penny raised for the centenary appeal will be matched £ for £, which results in over £20 000 being raised collectively by the group, a figure that reminiscently jolted us back 100 years to that initial £20 000 donation.
Louise Hadley, Director of Fundraising at The Christie said:
"The Atherton Arms and its customers have raised over £10000 for our charity and we are hugely grateful for all their support. Every penny raised by the pub regulars gets doubled by Joseph Holt as part of their centenary appeal for our new integrated procedures unit.
We have been celebrating 100 years of support from Joseph Holt this year – since they first helped to raise £20,000 in 1914 to fund pioneering radium treatments for cancer patients. It is great to know that 100 years later we still have very enthusiastic support from Joseph Holt for our latest appeal which will improve care for cancer patients."
Richard Kershaw, CEO of Joseph Holt added:
"The customers at the Atherton Arms have done a fantastic job in raising over £10,000 which means when doubled by the Joseph Holt Trusts they have contributed over £20,000 to our Joseph Holt Christie Centenary appeal.  My Great Grandfather, Sir Edward Holt, raised a similar amount in 1914 to found the Holt Radium Institute.  This later combined in 1933 with the Christie to form the Christie Hospital and Holt Radium Institute.  This terrific contribution from the Atherton Arms will go towards our £300,000 appeal to provide the Joseph Holt Reception Area at the new Integrated Procedures Unit which is to be built at the Christie Hospital in Withington next year."
With help and donations we have received so far from all of our pubs and their customers, as well as head office staff alike,  Joseph Holt is extremely excited to reveal our final total raised at the end of the appeal in 2015.
To see all the latest fundraising events and pictures, please visit our Joseph Holt Facebook Page