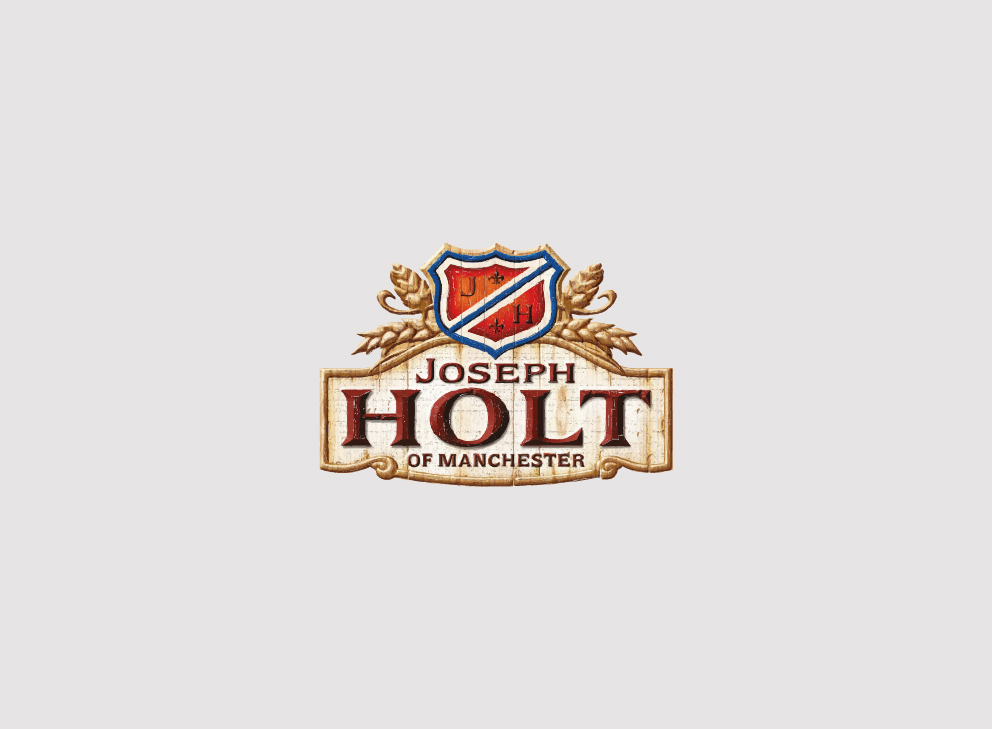 Joseph Holt Pub Awards 2015
Joseph Holt launched its first ever pub awards in 2014 and after almost a year of planning an extravagant awards ceremony was held at Haydock Jockey Club to present awards to the winners and celebrate with a day of horse racing.
Manchester brewer Joseph Holt welcomed over 80 guests to their first annual pub awards ceremony at Haydock Jockey Club on 18th March 2015.  After months of pre-planning applications opened up to our entire estate, managers were able to enter into any of the five categories they wished to be nominated for.  The five categories were; Best Wet Pub, Best Bar Team, Best Food Pub, Serve with Style and Best Kept Cellar. We then had an additional category for Pub of the Year which would be decided upon once all final judging had finished for each of the five categories.
With over 70 applications submitted by our management teams, the judging process began. Initial judging began with a thorough review of all applications submitted by a team at head office. From there each category was narrowed down to six semi-finalists to compete for the coveted 3rd, 2nd and 1st place positions and prizes.
The categories were each appointed two judges picked from both head office and from the generous companies that sponsored our event;  Heineken UK, Coca Cola Enterprises Ltd, Centre Glass and Hygiene, Sceptre Leisure, TR Shone, Walkers Snack Foods, Sky, and Woodward Foodservice.
Each judge was given an extensive judging pack to complete upon each visit to the semi-finalist pubs and then present their findings to the head office pub awards committee. Once all judging was complete, the challenging task of picking the winners began.
With such a variety of high calibre managers and teams, competition was close but front runners were picked out and all of our semi-finalist houses and sponsors were invited to witness the grand reveal at Haydock Jockey Club, and to enjoy a three course meal, open bar and day of racing.
The day began by welcoming over 80 guests to the ceremony, everyone suited and booted, ladies all glammed up for a day of fun and celebration.
The presentation was kicked off by Operations Direction Tom Dempsey, with Operations Manager Mark Norbury at his side ready to congratulate the winners.
Category winners were as follows:
Best Wet Pub
1st Place: Tim and Jenny Oslow at The Ostrich
2nd Place: Mark and Lesley Williams at The Park Hotel, Monton
3rd Place: Tina Edge at The Old Bull's Head, Eccles
Best Bar Team
1st Place: Mark Youd at The Abbey, St Helens
2nd Place: Michelle Bennett at The Cricketer's, Swinton
3rd Place: Kathryn Moran at The Silverwell, Wigan
Best Food Pub
1st Place: Steve and Vicky Henry at The Fiveways, Hazel Grove
2nd Place: Gary and Gaynor Hindley at The Friendship, Prestwich
3rd Place: Pete and Gerry McNamee at The Roebuck, Flixton
Serve With Style
1st Place: Karen and Pete Gregory at The Cock O' Budworth, Northwich
2nd Place: Steve and Vicky Henry at The Fiveways, Hazel Grove
3rd Place: Gary and Gaynor Hindley at The Friendship, Prestwich
Best Kept Cellar
1st Place Tim and Jenny Oslow at The Ostrich, Prestwich
2nd Place: Sophie Daniel at The Railway, Didsbury
3rd Place: Ray and Bess Dougherty at The Spread Eagle, Chorlton
Pub Of The Year
Tim and Jenny Oslow at The Ostrich, Prestwich
All winners were given cash prizes with first place winners taking home a whopping £1000!!
Once the awards were announced, everyone sat down for a luxurious three course meal, followed by a few more wins on the horse racing.
The day was a huge success for all that took part and a real proud moment for head office to finally get out and congratulate all the hard work our managers and their teams do every year. We hope the next Pub Awards will be bigger and better (which is no mean feat, the bar has been set high).  Everyone were winners on the day and we would like to say a huge thank you to all involved and to all of the companies that supported the event  by sponsoring award categories and marketing materials on the day.
See you all again next year.
To see all the Pub Awards event photos, please visit: Joseph Holt Facebook Page