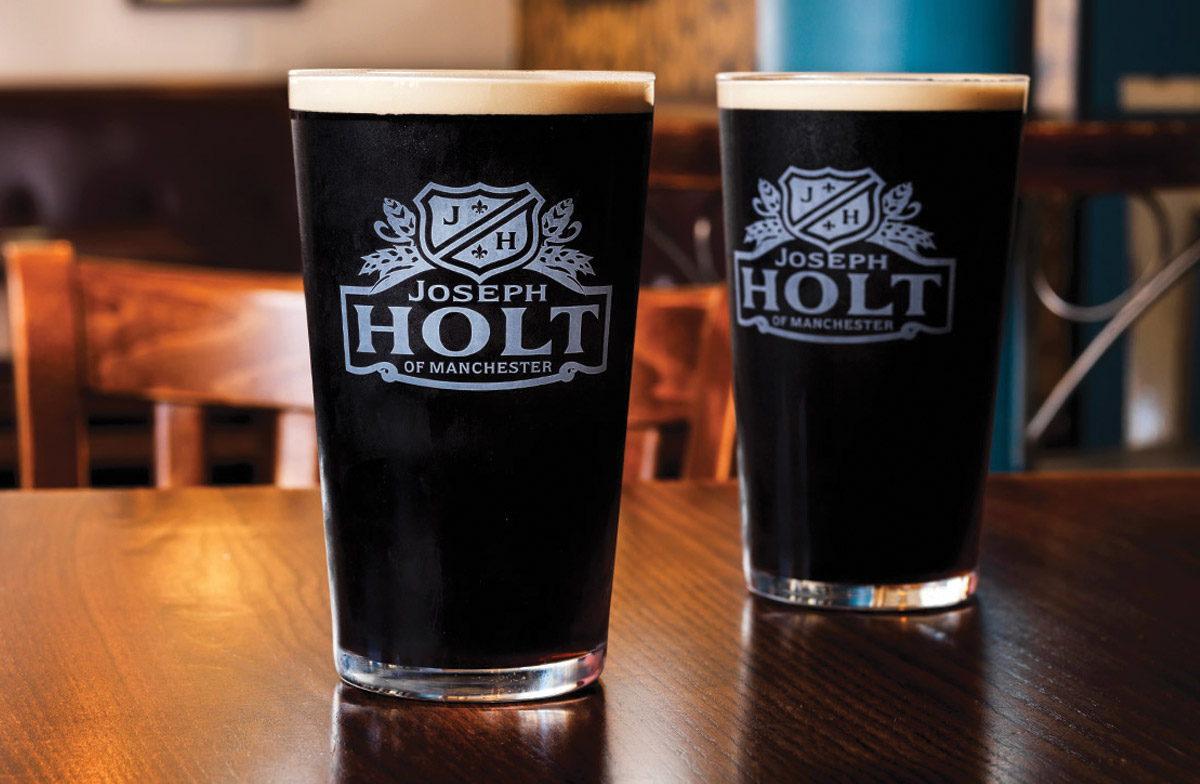 Joseph Holt Strikes Black Gold
Joseph Holt wins another brewing Oscar at the International Brewing Awards Bi-Annual Event.
Manchester brewery Joseph Holt beat off entries from around the world to score the Gold medal in the Class 1 Dark Beer 2.9% – 3.7% ABV category at the prestigious 2015 International Brewing Awards for our Black. The award signifies recognition by fellow professional brewers that a beer is an outstanding commercial example of its style.
Winners were announced on February 13th 2015 and racked up another victory for Joseph Holt who have previously won a gold medal in the lager category for both Crystal and Diamond, and Joseph Holt keep on delivering.
Head brewer Phil Parkinson spoke of the victory; 'I think it is fantastic that we've won gold with a dark beer, especially given that our last two golds have been for lagers – it just shows that we can achieve the highest standards across the entire gamut of beer colours.  This is a fitting testament to the skill and hard work of the brewing team and I'm immensely proud to have become a part of that'
The award ceremony has been taking place since 1886 and the 2015 intake saw 943 entrants from breweries around the world including USA, Spain, Italy, Germany, New Zealand and Ireland. It has been a great success for Joseph Holt who is one of only 6 breweries in the World to win gold 3 times in each of the last 3 competitions.
Richard Kershaw, Holt's Chief Executive and great-great grandson of Joseph Holt who founded the brewery in Manchester in 1849 added 'The international brewing awards are the Oscars of the brewing industry, this worldwide competition judges close on 1000 beers from around the globe.  I am delighted we have won a gold medal for our Black, which is a delicious dark beer. This adds to the gold medal we achieved in 2013 for our Diamond lager and for Crystal lager in 2011.  Only six brewers in the world have achieved a hat trick of awards in winning a gold in each of the last three international beer awards.  This is a huge endorsement to our brewing team and to the quality of the Joseph Holt beer range'
The win solidifies Joseph Holt as being one of the best in the brewing industry, and after being around for over 160 years the company is showing no signs of slowing down. Manchester should be proud.