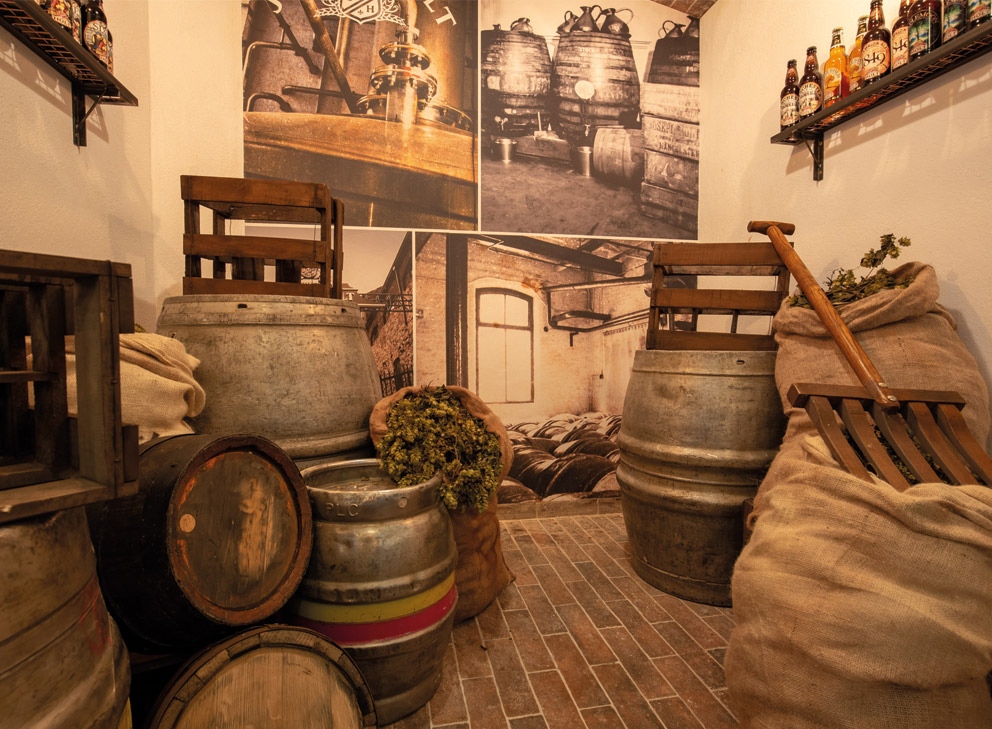 Legendary pub gives Manchester drinkers a history lesson
Drinkers at one of Manchester`s most famous pubs can now enjoy a taste of history with their favourite tipple.
A presentation of hops, barrels, kegs and old casks is on display at the entrance to Joseph Holt Pub The Woodthorpe as part of a £500k refurbishment programme to the popular Prestwich local.
The aim, say brewers Joseph Holt, is to give patrons an idea of what historically goes into making their famous and award-winning ales and lagers.
Meanwhile, images of brewery founder Joseph Holt, his wife, Catherine Parry, their son Sir Edward Holt and his family are also on display.
The refurbishments include a new, designated dog-friendly area, extended function suite, family dining area, a more centralised `vault` as well as beautifully furnished en-suite accommodation making the historic building a 'destination' pub.
"The building itself dates back to 1861 and was first home to my great grandfather  Sir Edward Holt," says Richard Kershaw, Chief Executive and fifth Generation of Joseph Holt Brewery. (It wouldn`t open as a pub and hotel until 1955). "So when we embarked on the refurbishments, it was important to marry those wonderful elements of the past with the needs of what drinkers want from a pub today."
Before opening as a pub, the Woodthorpe was commandeered by the Ministry of Defence during World War II and became a food preparation centre for local schools. Founder Joseph Holt began his career as a carter at Harrison's Strangeways Brewery. In 1849, he married 40-year-old Catherine Parry who suggested they mortgage their home to finance a small brewery behind a pub in Oak Street, in the centre of Manchester.  As business blossomed the Holts moved to the Ducie Bridge Brewery with a 12-barrel 'pan' in 1855 and in 1860 Joseph Holt bought the current site in what is now Empire Street and built a brand new brewery. Whatsmore, his son, Sir Edward Holt received a knighthood for introducing Manchester's water supply from the Lake District.
Adds Mr Kershaw: "The Woodthorpe is one of our oldest pubs and we are of course immensely proud of the Holt family story. It`s also a striking building which says much about the history of the area. In refurbishing the premises, we wanted to respect the past while maintaining a comfortable but stylish area and be mindful of what the future now looks like for British pubs – which is an all-inclusive and comfortable experience for both drinkers and diners.  I`m sure my great grandfather would be extremely proud of how his home looks today.".
For more information about the pub and to view the pub's new range of menu's, click here.