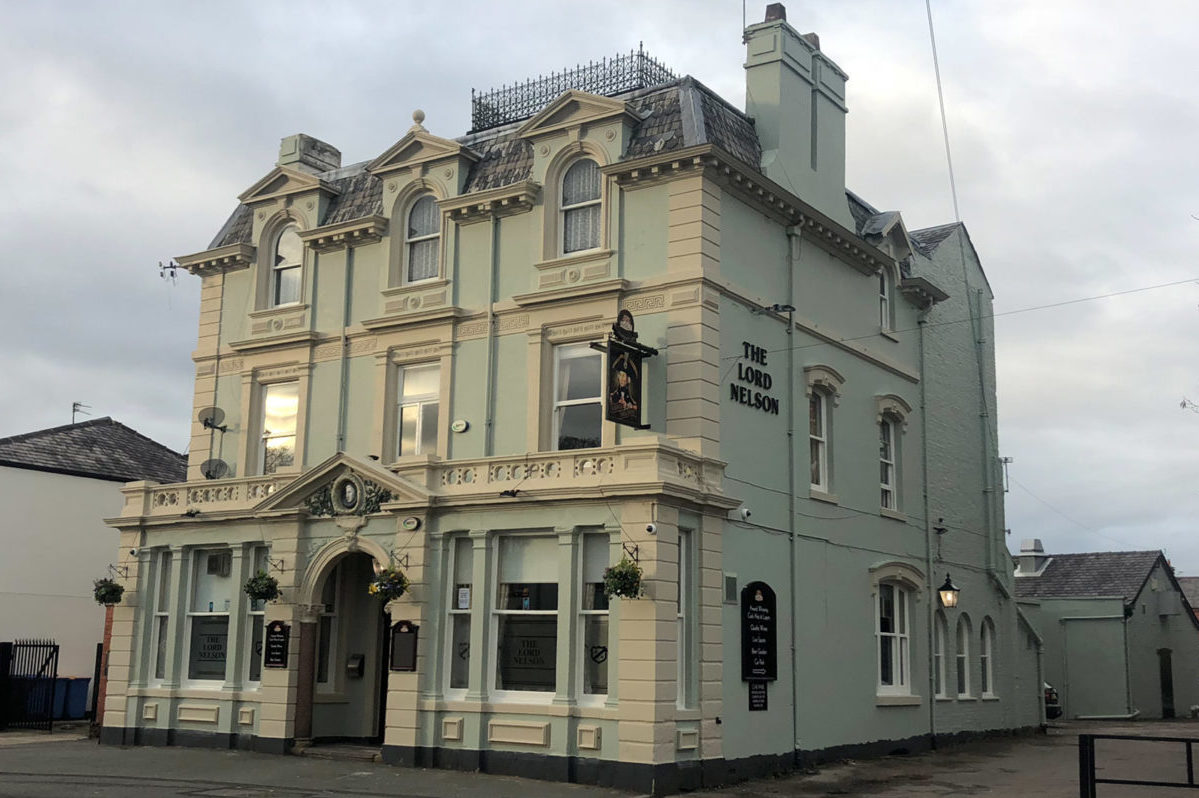 Lord Nelson shortlisted for Charity Fundraising Pub of the Year
Joseph Holt is proud to inform all of our customers, the Lord Nelson pub in Urmston was recently shortlisted for the coveted Charity Fundraising Pub of the Year. The new award, organised by PubAid and the All-Party Parliamentary Beer Group, attracted sixty-nine entries from pubs across the country, all of them raising impressive amounts of money for local and national charities, and playing a vital role at the heart of their local communities.
Pub Managers Ian and Julie Slamon and Joseph Holt HR Manager Lisa Hollinger attended the awards ceremony held at the House of Commons in London on Tuesday 17th April. Sadly, the Lord Nelson did not win on this occasion but thrilled for a very deserving couple called Anita & Peter George who run the Logan Rock Inn, in Treen, near Penzance.
Co-founder of PubAid, Des O'Flanagan said, "It's hard to think of a way of fundraising that the Logan Rock hasn't tried!  Anita & Peter and their team are both creative and tireless in their support for charities, and the list of worthy causes and local groups who have benefited is long and varied. Sixty-nine pubs entered these awards and we were enormously impressed by the quality of entries. Picking just eight finalists and then a winner was a real challenge for the judges, as we had so many excellent pubs to choose from. Many congratulations to the Logan Rock for becoming our first Charity Fundraising Pub of the Year.".
The presentation to Anita & Peter was made in the House of Commons in front of other shortlisted licensees, MPs and individuals from PubAid and the wider industry.  The other pubs on the shortlist, who all received a certificate at the presentation, were:
The Barrels, Hereford
The Swan, Thornbury, Bristol
The Crown, Radnage, Buckinghamshire
The Well Parc Hotel, Trevone, Padstow
The New Inn, Enderby, Leicester
The Cabbage Patch, Twickenham
The Lord Nelson, Urmston, Manchester
Pub Manager Ian Slamon of the Lord Nelson added; "We were honoured to be shortlisted and invited to the House of Commons for the presentation, it was a lovely evening. We would like to say Congratulations to the Logan Rock on their winning entry, they must be very proud. Hopefully, with the help of our wonderful customers and staff, we will be back again next year as winners!"
If you would like to know more about the Lord Nelson's fundraising activities or perhaps you'd like to join in? Visit https://www.facebook.com/LordNelsonURM/ for all the latest updates.