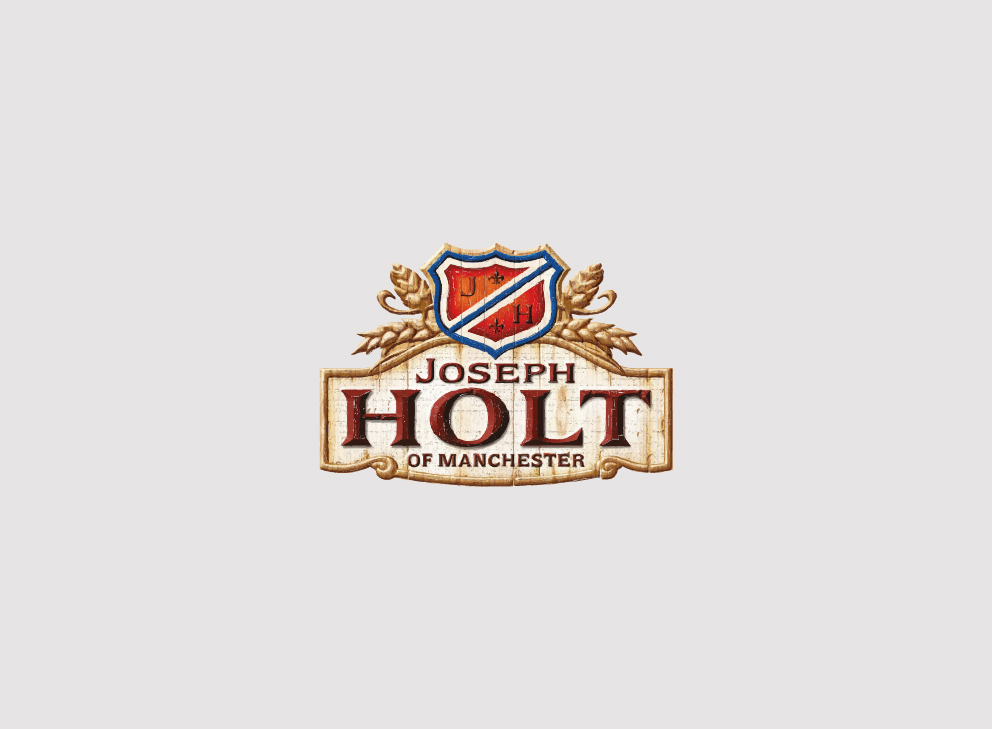 Manchester brewer Joseph Holt topple fundraising target for hospice
Joseph Holt Brewery has beaten its target and raised more than £90,000 following an 18 month fundraising campaign for Francis House Children's Hospice.
More than 128 Joseph Holt pubs, plus free trade customers supported the Brewery pledge in 2015, to raise over £50k for the Didsbury hospice.
A presentation event was held on Tuesday 11th April at one of the top fundraising pubs; the Lord Nelson in Urmston. Joseph Holt Chief Executive; Richard Kershaw revealed the original target of £50,000 was surpassed by a further £42,392.47 making the grand total raised of £92,392.47.
The eye-watering total was reached through the combined efforts of the many fantastic fundraisers who organised fun days, beer festivals and the Brewery staff tackling sporting challenges including the Great North Run. This included Joseph Holt Brewers – Lloyd Rees and Phil Parkinson, Community Division Manager – Mark Norbury, Area Manager – Sean Whittaker, Kelly's Eye Managing Director – Chris Tulloch and Aviva Insurance Company Executive – Mike Geoghegan who all completed the Great North Run in record-timing! Last Christmas, three Joseph Holt pubs banded together to collect donations of toys, selection boxes, books and colouring pens for Francis House Children's Hospice and Royal Manchester Children's Hospital Charity. The Kings Head (Sheryl and Ronnie Downes), New Grove Inn (Angela Rose Tyler) and Volunteer (Debbie Scott) worked collectively with staff, customers and local businesses to amass 70 teddies for Kings Head Pub, over 100 books and colouring pens for The Volunteer and 452 Selection boxes for the New Grove Inn.
"We set out to raise 50k and we have eclipsed our initial target to raise over £90,000. I am so proud of all our pub managers, suppliers and customers and of course the team at Joseph Holt. It's a great achievement, and once again demonstrates everyone's commitment to supporting a local charity, the appeal has been an outstanding success proving that Joseph Holt pubs really are at the heart of the community." said Richard Kershaw.
Among those toasting their success were members of the Executive Board, colleagues from the Brewery and staff from Francis House as well as Managers from the top seven fundraising pubs.
Julie and Ian Slamon, Pub Managers at the Lord Nelson in Urmston raised more than £7,000 backed by customers, family and friends. They were also named the Community Pub of the year by real ale group CAMRA in 2016. The accolade came after Ian and Julie raised the staggering total for Francis House Children's hospice. Trekking through the Andes Mountains in Peru to Machu Picchu, highlighting the pub's tireless efforts in raising money for various charities over the years.
The award also recognised the warm and welcoming atmosphere the two Pub Managers have created in the Lord Nelson over the past 17 years.
"We've been blessed over the 17 years we've been here with some great customers who have got to know us and our family growing up here. We consider ourselves fortunate that we've never needed the support of a hospice like Francis House and know what a lifeline it is to the families that do." said Julie.
Ian said: "Taking part in the trek gave us memories that will stay with us forever and we're delighted to have raised so much money in the process."
The Brewery, founded in 1849 also took to social media to drum up support by adding a JustGiving page to drive donations from their loyal customers to help raise funds and promote all the spectacular community events the pubs had organised.
David Ireland Chief Executive of Francis House said: "On behalf of Francis House and the 1,200 families who receive care and support I would like to express our thanks to you all for raising a phenomenal amount of money. We are incredibly grateful for all your hard work and it has been a pleasure working with Joseph Holt and meeting some of you on fundraising walks and events throughout the year. It is a brilliant achievement and thank you to all involved.".
To view all of the pictures from the presentation, please visit our Joseph Holt Facebook Page.