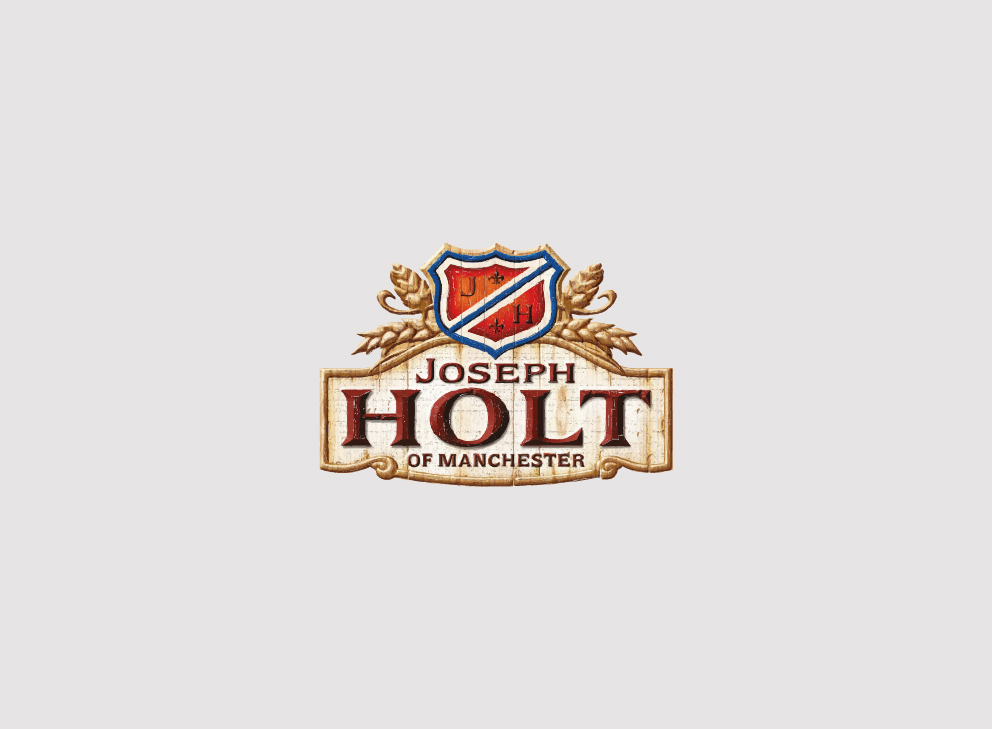 Manchester brewery Joseph Holt to back Francis House
Manchester Brewery Joseph Holt has chosen to support Francis House Children's Hospice in south Manchester with a year of fundraising.
Over 120 Joseph Holt pubs plus free trade licensees will be supporting the brewery's pledge to raise over £50K for the Didsbury based hospice.
From October 1st, every pub will have a collection tin on the bar as well as Francis House merchandise.  In addition, family fun days, beer festivals and auction nights will be held throughout the year.
Staff will also be testing their fitness in sporting challenges to raise thousands of pounds for Francis House.
Francis Mouse the hospice mascot visited the independent brewery on Cheetham Hill Road, to raise awareness of the new partnership with all the licensees and pub employees.
Managing Director of Joseph Holt, Richard Kershaw said: "I am delighted that at Joseph Holt we are supporting Francis House.  It is a fantastic hospice, providing valuable support to children, young people and their families throughout the North West,
"Joseph Holt customers and staff have a fantastic reputation for collecting thousands of pounds for local charity and I am sure with their terrific support of our Francis House appeal it will be an outstanding success."
Francis House provides care and support to over 370 children, teenagers and young adults with life-limiting conditions.
David Ireland Chief Executive, Francis House said: "We give the families who come to Francis House a well-earned break, enabling them to recharge their batteries and do all the fun things together whilst we take care of all the clinical care needs of their son or daughter,
"We are delighted that Joseph Holt has chosen to support Francis House. Their help will benefit the hundreds of children, teenagers and young adults who rely on our services during their times of greatest need."
Funds from the partnership will help towards annual running costs of £3.6m – equivalent to almost £10,000 per day – that are funded almost entirely through public support, with only 14% provided through government agencies.
As a company Joseph Holt have always had a strong link with local charities. Every year the brewery selects one primary charity campaign which sees staff, customers and suppliers help reach a fundraising target over the course of 12 months.
In previous years over £70,000 was raised for Help for Heroes and most recently, having celebrated a 100 year relationship with The Christie charity, the company raised £402,000 to help build the reception area for the newly proposed Integrated Procedures Unit at the hospital in Withington.
Richard said: "Our annual charity appeals are a really proud moment for Joseph Holt, and it is tremendous hearing about all the wonderful ways in which supporters help raise money towards the cause,
"We've set a target of £50,000 to help towards the annual running costs of the children's hospice and the year of fundraising is sure to be as successful as our previous campaigns, we can't wait to get the appeal started."
How can you donate?
Text "JOHL49 £XXXX" (insert amount you wish to donate in place of "X") to 70070
Donate cash at the bar or events at the pub you visit.
Join us on Social Media to see all of our latest fundraising activities:
Facebook: https://www.facebook.com/josephholtbrewery
Twitter: https://twitter.com/josephholt1849