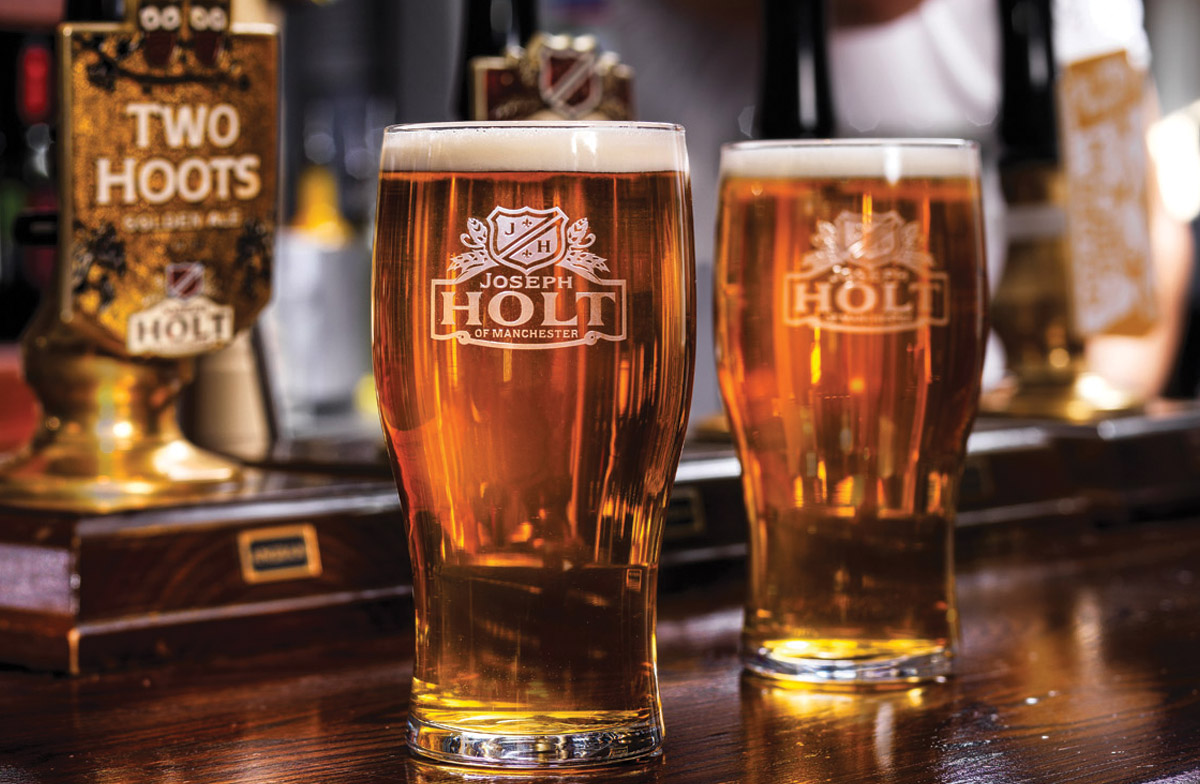 Manchester Brewery Triumphs in Beer Hunt
A new golden ale from Manchester-based Joseph Holt Ltd has been announced as one of the regional winners of this year's Sainsbury's Great British Beer Hunt 2011 and is now in the running for a permanent place on the shelves of Sainsbury's stores nationwide.
Two Hoots Golden Ale will go on sale in Sainsbury's stores nationwide for three weeks from 7th September, alongside the 15 regional winners from around the UK. The grand final will take place on 30th September; where to beers will be announced as the overall winners. The winners will receive a guaranteed, minimum six-month listing in Sainsbury's stores across the UK from November 2011 onwards.
Toby Drummond from Joseph Holt comments on the beer's success; "Two Hoots Golden Ale was specifically designed and produced for Sainsbury's Great British Beer Hunt 2011. Our research has shown that 60% of premium bottled ale drinkers prefer a lighter, sweeter ale and there was a gap in our range for such a product. By entering it in the Sainsbury's Great British Beer Hunt we could gain precious feedback from Sainsbury's customers in the "Meet the Brewer" sessions and engage with the buying team. It's been a good competition so far and Joseph Holt is delighted to have been shortlisted".
Joseph Holt's success follows the regional beer hunt, which took place at Uttoxeter on 17th May, when local Sainsbury's customers and beer experts judged 29 beers from across the Midlands and North West picking the four best beers from the area as their regional winners. Regional beer hunts also took place in Watford, Bristol and Edinburgh, with 106 beers from 46 different brewers tasted and judged across the events in total.
Oliver Chadwych-Healey, beer buyer as Sainsbury's, said: "The fantastic quality of regional beer has really been highlighted in the heats and we're proud to be helping the brewers showcase their beers on a national level. We're looking forward to working with the brewers to bring these exciting new beers to market in September and giving our customers the choice and value they have come to expect from Sainsbury's in the beer aisle. We wish all our regional finalists the best of luck – may the best beers win!"