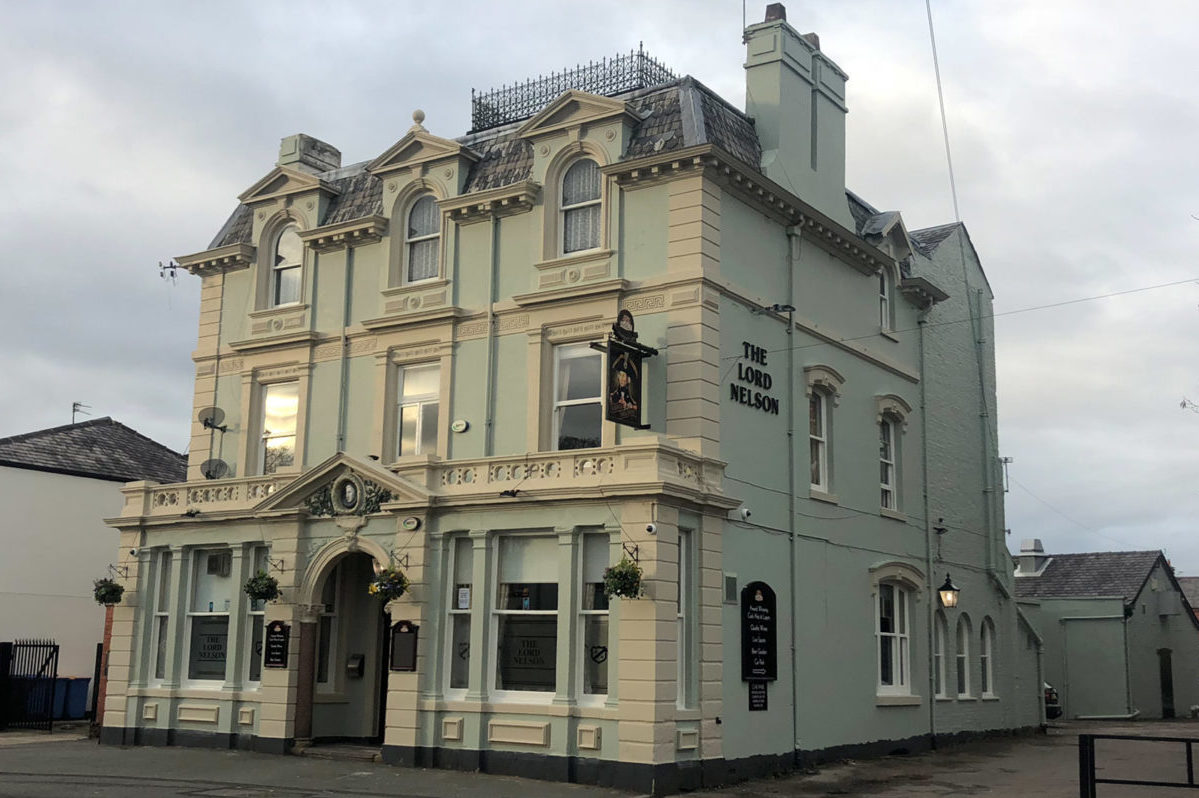 Pub managers of The Lord Nelson in Urmston trail blaze for Maggie's Manchester
Pub Managers; Ian and Julie Slamon of the Lord Nelson pub in Urmston have truly made a big impact and difference for our chosen charity Maggie's which provides free practical, emotional and social support to people with cancer and their family and friends.
Ian and Julie recently completed their 94 km Cambodia hike from Siem Reap to Angkor Wat which took the couple through rainforests, paddy fields and through some of Cambodia's local communities. In their 5 day trek, the couple experienced some challenges such soaring temperatures of up to 40°C every day in high humidity.
Pub Manager Julie Slamon who has been managing the pub for 17 years with her husband Ian commented; "After setting off to Cambodia on our charity trek for Maggie's, nothing could have prepared us for what we were to see and experience. Cambodia is a beautiful country, very green and lush with the most amazing history, some of it very hard to understand and accept which can be quite upsetting at times. In spite of this, we were met by the loveliest people and made to feel very welcome. We trekked across farmland and paddy fields, through forests and across rivers, camping at monasteries along the way. We passed through many villages and were always met with the friendliest of smiles by adults and children.".
Pub Manager Ian Slamon also added "We trekked on average for 7 hours a day in intense heat and humidity of up to 96% but it was one of the most rewarding things either of us have ever done. The people of Cambodia are some of the friendliest you could ever wish to meet. The heat and humidity were almost too much to handle, but handle it we did and were rewarded on the fifth day with a race in Tuk Tuks to the amazing site of Angkor Wat.".
Their achievements haven't gone un-noticed as back in August of this year, the couple were honoured with the Pride of Urmston award for their long-standing support to charities in Greater Manchester and in their own community.
Ian and Julie commented; "We were very pleased to have been given a Pride of Urmston award. It is a fabulous community to be part of. The support is unbelievable when you are raising funds for local charities and we feel fully supported by all the people who visit the Lord Nelson. We like to think that we are an integral part of Urmston and believe that the local pub should be at the centre of the community and strive to achieve this. We were proud to accept this award on behalf of The Lord Nelson.".
Their daughter, Becky Slamon who also works at the pub added "Over the years, my parents have worked nonstop to help raise money for different charities, from trekking up to Machu Picchu, climbing Kilimanjaro and most recently trekking to Angkor Wat. They have always pushed themselves to go further to make their efforts all the more worthwhile, and with the amounts they've raised it's definitely paid off.".
To top off their fantastic year of fundraising, the couple and the whole team at Lord Nelson received Trafford & Hulme CAMRA's (Campaign for Real Ale) special award for being in their Good Beer Guide since the branch opened 40 years ago back in 1977. Trafford & Hulme CAMRA made the discovery that out of over 200 pubs in their archives, The Lord Nelson is the only remaining pub still in the guide. It is a true testament to the couple's dedication to not only supporting their local community through fundraising but also maintaining and serving the best quality beers in Urmston.
When asked what the couple's 2018 charity challenge would be, they mentioned a sky-dive is possibly on cards as it would be fantastic to jump for a worthy cause which would make it all the more satisfying.
Presently, Ian and Julie's Just Giving page for Maggie's is at £5,728.64. If you would like to show your support to help the couple achieve their £10K target and make a difference to Maggie's, please visit https://www.justgiving.com/fundraising/ian-julieslamon-angkorwat.