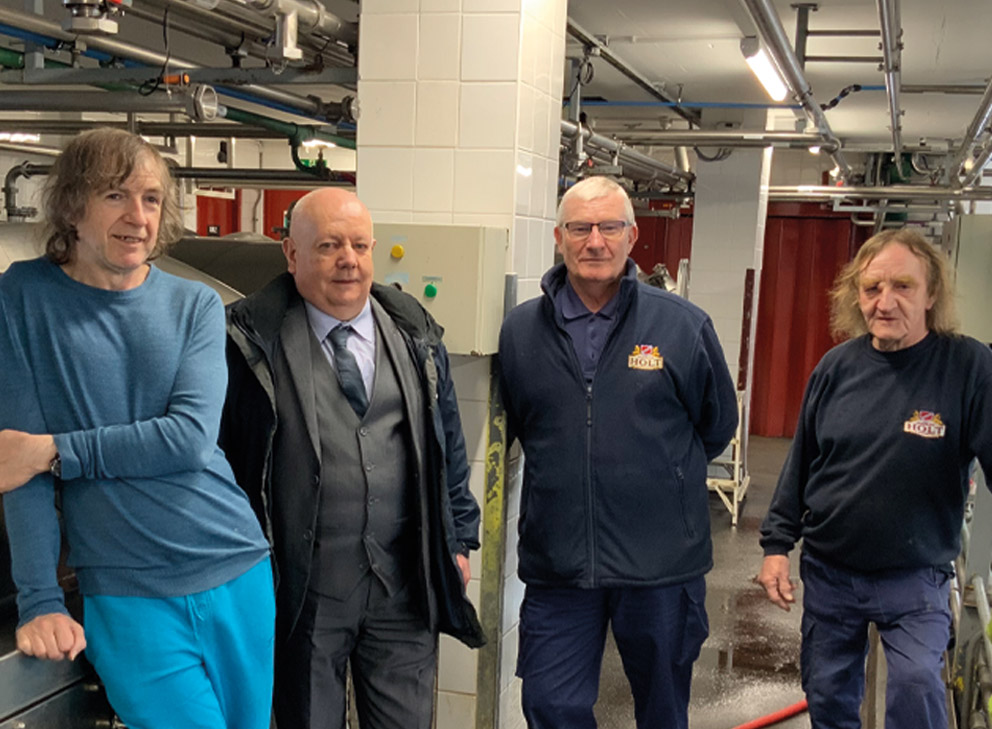 Remarkable 110-year achievement for Joseph Holt brewery staff
Drinkers may remain faithful to their favourite pints. But the brewery staff at Manchester-based Joseph Holt are equally loyal to their place of work. So much so that a trio of workers have just completed more than 110 years of joint service.
Lab Technician Peter Brindley, has worked at the Brewery for 40 years maintaining beer consistency for customers by checking the beer quality before it leaves the brewery gates, including correct ABV, PH, colour and bitterness.
Bob Lamour, Brew House Operator has served 30 years at Joseph Holt. His 5am mashes ensure the wort gets safely to fermentation so that beers are brewed to the highest quality and specification.
Meanwhile Terry Hyatt, Fermentation Operator has also clocked up 40 years at Joseph Holt. His role includes pitching the yeast and managing the fermentation process. Terry then crops the yeast and transfers the beer for racking before it gets delivered to the brewery's 127 pub estate across the North West.
Speaking about his long-serving staff, Joseph Holt CEO Richard Kershaw said: "It is my great pleasure to witness the dedication of Peter Brindley who has been with us for over 40 years ensuring all of our beers are quality approved before they hit the taste-buds of our customers.
With that said, both Bob and Terry's service has been equally important in ensuring the brewing of our beers remains consistent and great care is taken at every stage of the brewing process."