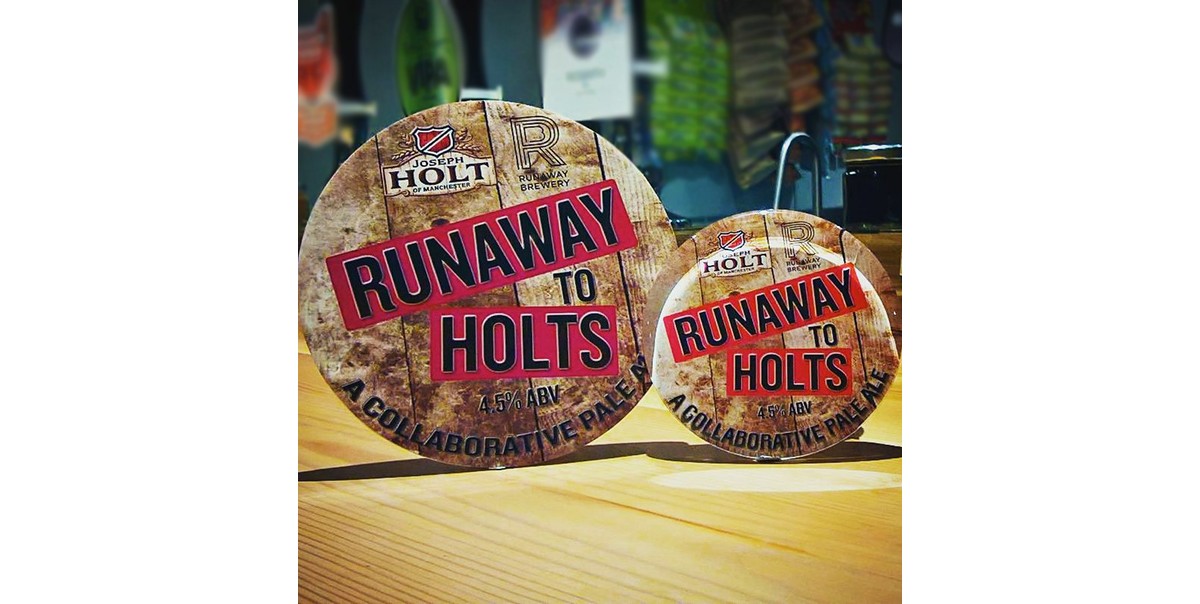 Runaway Brewery and Joseph Holt Brewery join forces for Manchester Beer Week
Manchester is famous for producing excellent beers and has done so for hundreds of years yet the city has witnessed a revolution of new breweries, beers and styles in the last few years.
Greater Manchester now has over 80 Breweries and to celebrate the second Manchester Beer week from June 23rd – 2nd July 2017, two Manchester Brewers are teaming up and sharing knowledge, experience and recipes to produce a collaborative brew for Manchester Beer Week.
Neighbours Joseph Holt Brewery established in 1849 and Runaway Brewery, established in 2014 sat down over a pint at the end of the day and decided to work together to celebrate one of Manchester's finest drinks. They will combine two recipes when they brew at Joseph Holt Brewery in Cheetham Hill in late May – Runaway Pale Ale and Joseph Holt Two Hoots. The breweries have different histories, customers and beers but have two things in common; a passion for brewing and producing top quality beers for Mancunians.
The beer will be racked into Cask, bottled and a limited number of key kegs will be available. The beer will then be sold throughout pubs, bars and bottle shops in Manchester and the North West in time for Manchester Beer Week.
To place an order please contact: Joseph Holt – 0161 834 5582 or email [email protected]
About Manchester Beer Week
Manchester Beer Week is Manchester's only city-wide beer festival, taking place between June 23 and July 2, 2017.
Unlike most beer festivals, which take place in one specific venue, Manchester Beer Week will include a series of different events at venues across the city, including pubs, bars, breweries and restaurants.
The aim is to raise awareness around good beer and promote Greater Manchester as one of the United Kingdom's premier destinations for beer enthusiasts.
For more information on Manchester Beer Week, contact Connor Murphy, Event Organiser:-
Telephone: 07824 557 927
Email: [email protected]
Website: www.mcrbeerweek.co.uk