Crystal clear and with a pure white head, our Crystal lager is light, fresh and easy.
Brewed with quality choice lager malts and Styrian Golding hops, this pale lager delivers floral notes and a mildly malty, crisp taste with a long clean finish. At 3.8% ABV, this is a true session lager any time of the day, any time of the year.
Crystal was the first of our lagers to win a gold medal at the International Brewing Awards in 2011, making it officially one of the best in the world.
Allergens - Malted barley, wheat
Vegan friendly - Yes
Beer Bio
Taste
Crisp, clean, refreshing
Beer Type
Lager
Alcohol
3.8

IBU
17.5
Available
All year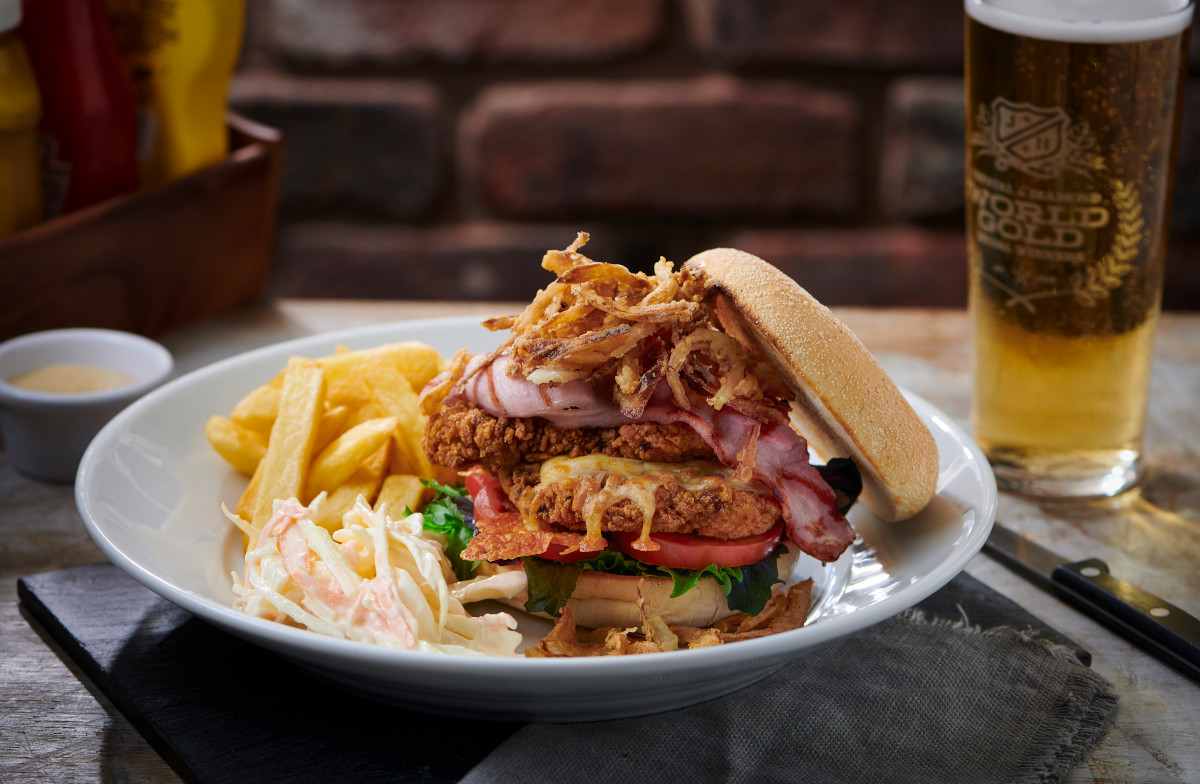 Goes Well With
Buttermilk Chicken Burger
A stack of chicken topped off with melted cheese and bacon needs a drink that is light, refreshing and not heavy. Look no further than our award winning Crystal Lager. Tuck into the mountain of burger whilst enjoying a crisp, light 3.8% pint to leave you feeling satisfied and comfortably full.
FIND YOUR LOCAL FOOD PUB
Or something totally different?