From Friday 23rd October, Greater Manchester will fall under Tier 3 restrictions. Our pub will still be open for food and we will only be able to serve alcohol to customers who are dining with us. Check out our new food deals and speak to a member of the team for more information on the offers.
Thank you to everyone for your dedicated support in helping keep your pubs open.
Please note the new opening times and food service times. We also ask you to please have a read of our Safely Socialising guidelines before you visit. There will be no live entertainment in our pub for the time being. Thanks for your support – we can't wait to welcome you in for a drink and a bite to eat very soon!
Please click here for current guidance for all hotel guests with bookings for the Fairway Inn
—
The Fairways Inn is a welcoming, family friendly pub in New Moston serving superb food and great beers. Inside the pub has an open-plan, spacious feel to it with seating options depending if you're eating, just drinking or watching the sport. To the front of the pub is a beer garden and seating area with overhead canopies.
The food menu at the Fairway Inn has a little bit of something for everyone. Our delicious dishes range from burgers and pub classics to carefully developed vegetarian and vegan options. The pub also has a speciality pizza oven and offers a range of handmade pizzas. At the bar you'll find a number of lagers, cask ales and a range of bottled beer. The Fairways offers some great gin and rum cocktails, plus premium spirits and wine.
You can catch all the live sport action at the Fairways with a large choice of TVs all equipped with Sky Sports and BT. Keep your eyes open for any upcoming events including live music and special performances.
Facilities & Entertainment At This Pub
Accommodation

Beer Garden

Coffee

Disabled Access

Events Space

Food

Live Entertainment

Live Music

Live Sports
Opening Times
Food served:
12:00-15:00 / 17:00-20:30
Food served:
12:00-15:00 / 17:00-20:30
Food served:
12:00-15:00 / 17:00-20:30
Food served:
12:00-15:00 / 17:00-20:30
Food served:
12:00-15:00 / 17:00-20:30
Food served:
12:00 - 20:30
Food served:
12:00 - 20:30
Special Offers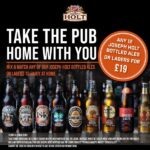 Take Home Offer – Any 12 Joseph Holt Bottles for £19
Valid until: further notice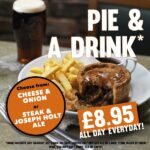 Pie and a Drink £8.95 – All Day Every Day
Valid until: further notice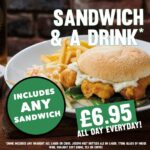 Sandwich and a Drink £6.95 – All Day Every Day
Valid until: further notice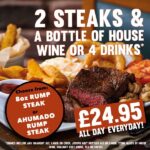 2 Steaks & a Bottle of House Wine or 4 Drinks £24.95
Valid until: further notice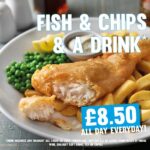 Fish & Chips and a Drink £8.50
Valid until: further notice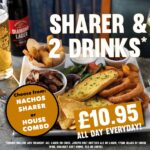 Sharer and 2 Drinks £10.95
Valid until: further notice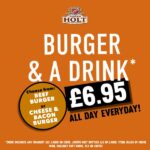 Burger and a Drink £6.95
Valid until: further notice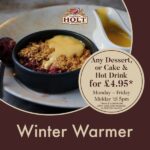 Winter Warmer for £4.95
Mon-Fri, Midday-5pm
Valid until: further notice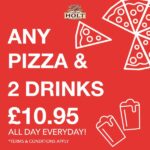 Any Pizza and 2 Drinks £10.95
Valid until: further notice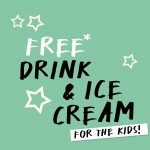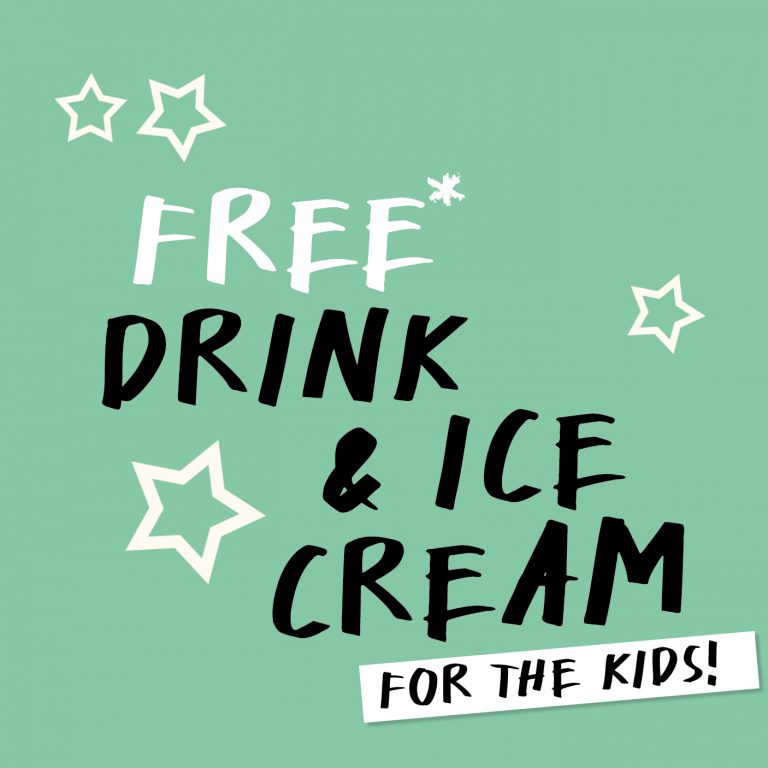 Free Drink & Ice Cream for the Kids
Valid until: further notice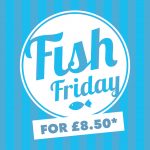 Fish Friday for £8.50
Valid until: further notice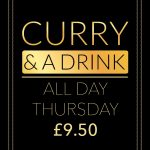 Thursday Night is Curry Night
Valid until: further notice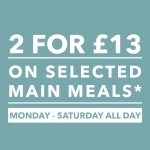 2 for £13 on Selected Main Meals Monday – Saturday
Valid until: further notice
Get in touch with this pub