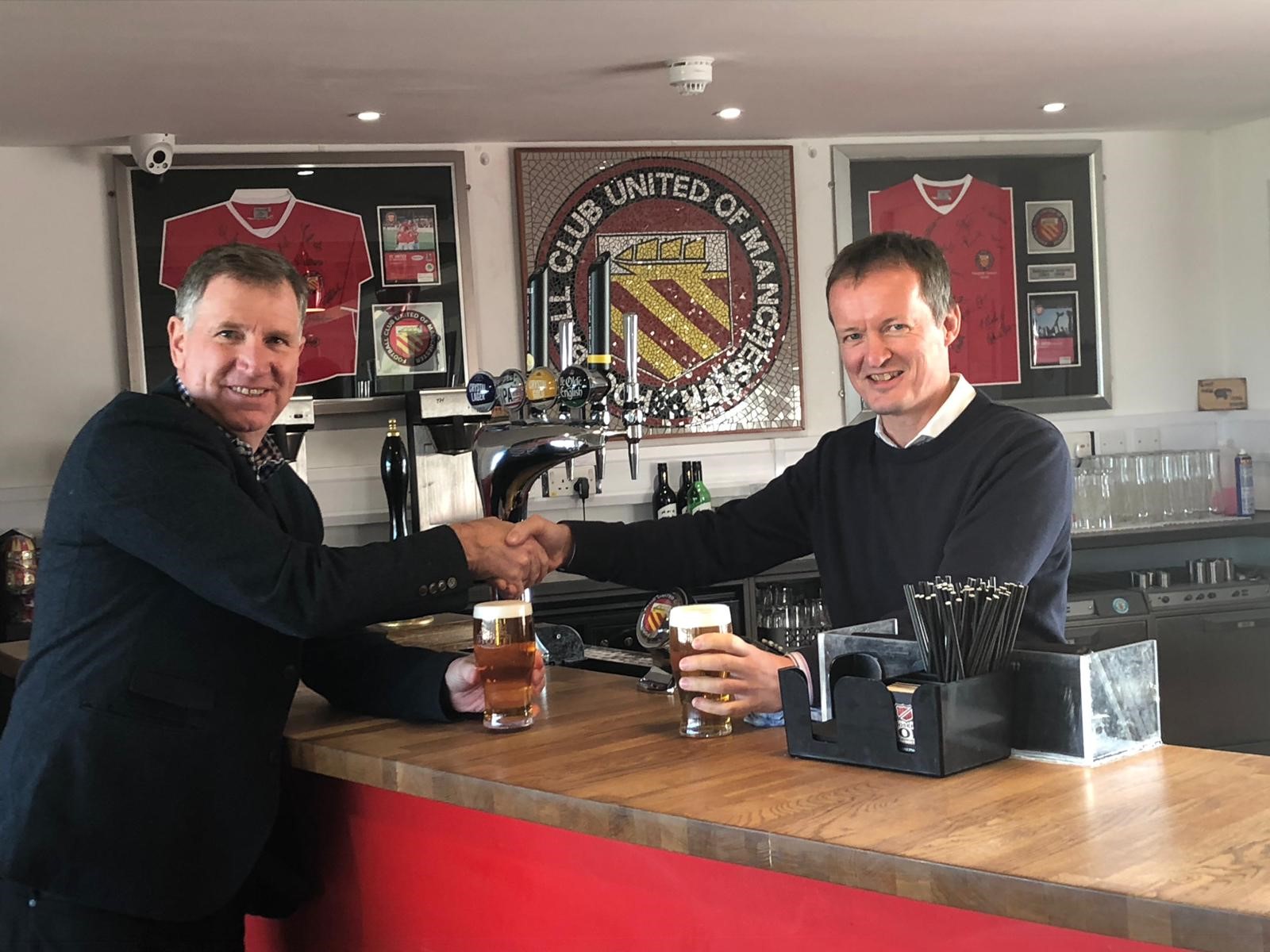 Joseph Holt Partner with FC United as Exclusive Brewery Supplier Until 2022
Joseph Holt has beaten competitors to continues its reign at FC United as the club's exclusive brewery supplier.
Having already supplied the club throughout its four year stay at Broadhurst Park, this new three year agreement will forge an even closer relationship between the two iconic Manchester-based brands.
Joseph Holt is also consolidating its sponsorship by providing a match day shuttle bus between Manchester and the Moston-based ground as well as promotion matches and club events through our extensive network of over 120 pubs across the North West.
Richard Kershaw, Joseph Holt Chief Executive and fifth generation member of the Holt family, said the brewery was delighted to continue its relationship with FC United of Manchester.
He added: "To be part of their growth over the next three years is something we are very excited about and by working closely with the club and its faithful supporters, we can bring new initiatives, products and enthusiasm to engage with the current customer base but also a new generation of supporters."
As one of the country's largest, independent family brewers, Joseph Holt has long been associated with Manchester and the North West. The company is currently celebrating its 170th anniversary – having been brewing since 1849.
As such, FC United, the largest supporter-owned football club in the UK, is a perfect match thanks to shared principles and which speak to the heart of its fan base.
Adrian Seddon, FC United Chair said, "Our relationship with Joseph Holt Brewery has gone from strength to strength over the 4 years we have been at Broadhurst Park. They understand the needs of a non-league community football club like ours and have been happy to support initiatives such as the free shuttle bus from Manchester to the ground on a match day. On behalf of our supporters, I am delighted that we will continue to enjoy their range of beers for another 3 years and we can look forward to expanding our partnership even further."