To mark our 170th anniversary, Joseph Holt will be releasing six new specially brewed cask ales. Together these ales will tell the story and heritage of our iconic Manchester brewery from the origins in 1849 all the way through to the present day.
Joseph Holt was built on cask ale, so the six new brews making up the 170 Programme have been created to celebrate the six generations of family who've led Joseph Holt since the beginning.
At the bar customers will be able to get more information about the fascinating story behind each beer by scanning a barcode with your smartphone with either your iPhone camera or a free QR reader. Look out for scannable codes on the pump clip, posters and beer mats.
Each of the six celebration ales will be marked G1 to G6 to represent the six generations of the family. The first ale will be released in June 2019 and the last in June 2020. Each cask ale will only be available for two months before the story moves on to the next generation. The names of the brews themselves will reflect the different stages in time when each generation was at the brewery helm.
Join us on this historic real ale journey.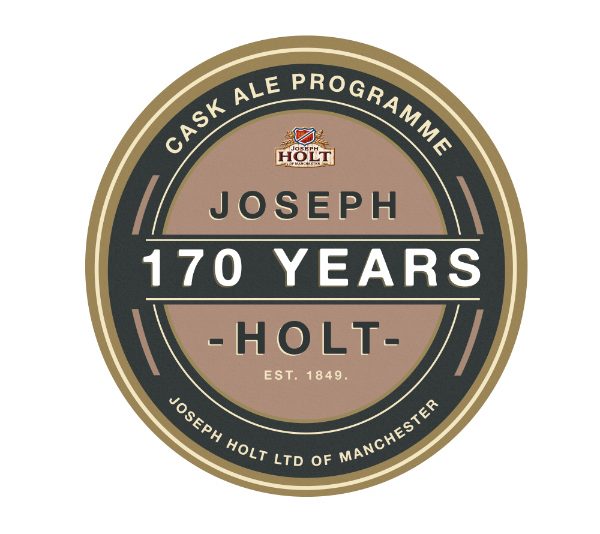 170 Cask Ales Coming Soon
Generation 6 – Pegasus
A pale ale using all English malt and hops, which marks the sixth generation of the Joseph Holt family. It takes its name from the two-winged horse of ancient mythology and recognises that today, two siblings – Jane and Andrew Kershaw – work together at the brewery for the first time.
This will be the last of the 170 Cask Ales and mark the journey up to current times. Pegasus will be at a pub near you in June.