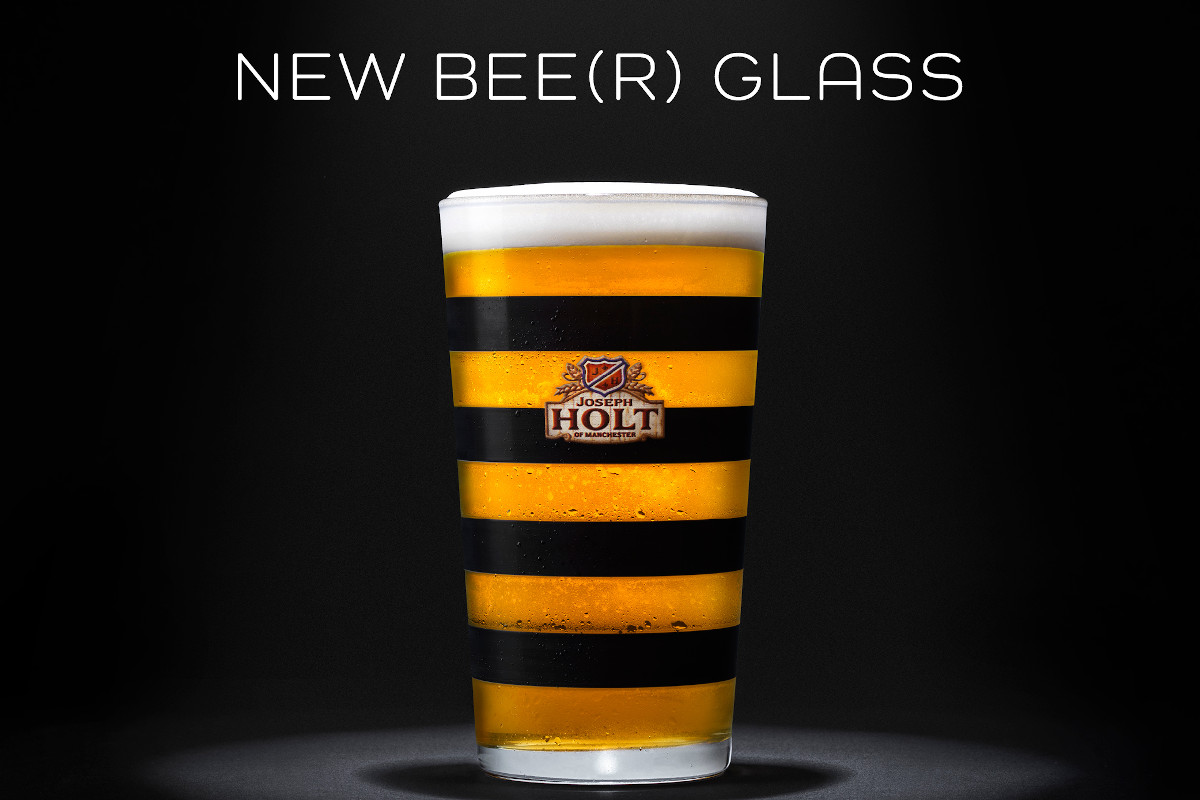 The Manchester Bee glass – Putting the Bee into your Beer
We've combined two of Manchester's most iconic symbols – beer and the bee – to create the Manchester Bee Glass.
Never been done before, this limited-edition striped glass transforms into the 'bee like' Manchester symbol when filled with golden ale.
Don't believe us? Have a little look for yourself to see the Manchester Bee Glass in action.
Linking Beer and the Worker Bee
"Joseph Holt is so closely linked to the history of Manchester," says Jane Kershaw who is the sixth generation of the Holt family to work at the brewery.
"On the other hand, Northern Hop, our latest ale, is very popular with young people who are turning to pale ales in increasing numbers. So, this glass combines a strong, proud nod to our history in a cool, collector's item."
The idea of the Manchester worker bee as a symbol of the city dates to the Industrial Revolution – factories were often referred to as beehives because workers were so industrious. In 1842, the bee was first officially incorporated into the Manchester coat of arms
This is the first time, however, it will emerge to turn a pint glass into a bee.
"We are delighted to immortalise the symbol of our great city this way," added Joseph Holt's marketing manager, Paul Longmire. "The Manchester Bee is something that all generations relate to. We hope people enjoy watching their beer turn into a bee."
Buy a Manchester Bee Glass
The Manchester Bee Glass was available on a limited edition loyalty scheme from our pubs when you bought five pints of Northern Hop. That offer has now passed.
Our pubs are now serving Northern Hop in a ever so slightly different version of the glass with 'Unmistakably Northern' on the side and nucleated to keep a good head.
Get yours today – you can now buy your Manchester Bee Glass online from our Beer Shop.