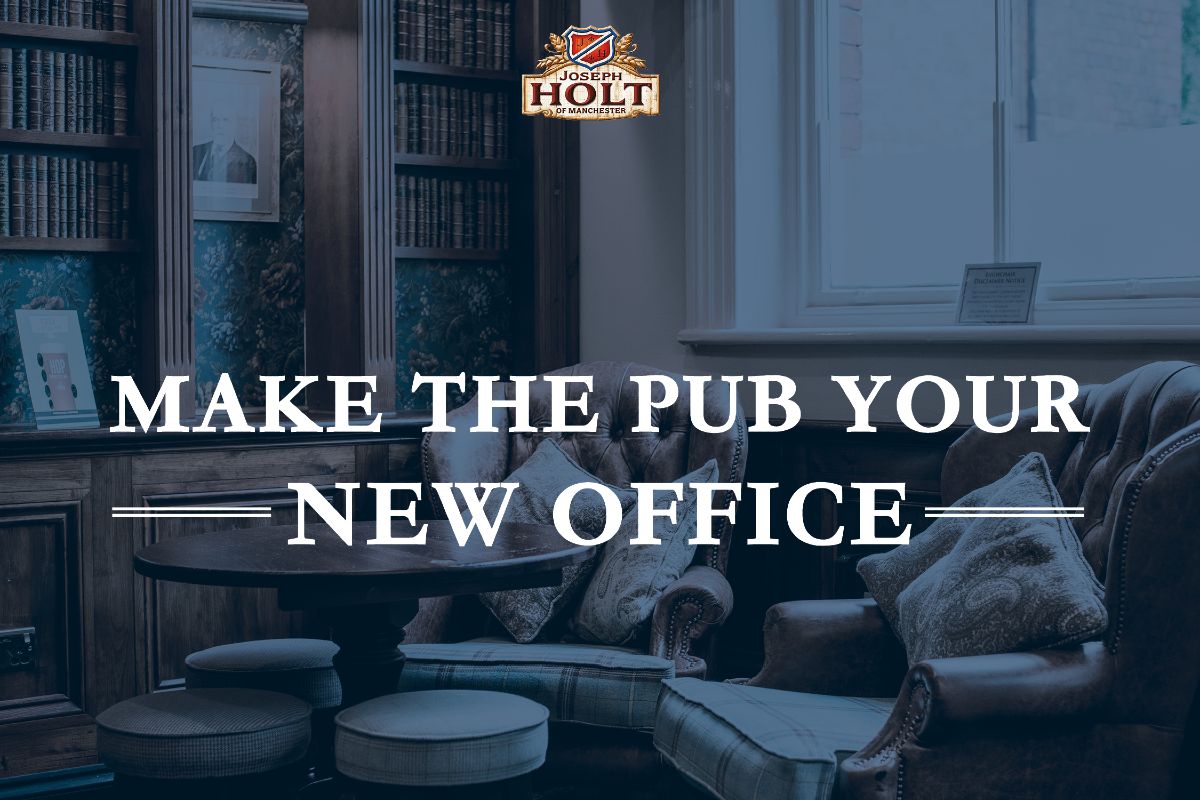 Pub Desks: Working from home? Make the pub your new office!
Are you one of the people still working remotely from home? Maybe your office has closed temporarily or perhaps your company has decided that working remotely has worked so well that it's now a permanent feature.
You're not alone.
According to recent analysis, around 49% of workers are still working from their own home. With this being a new approach for many since lockdown started, some homes are just not set up effectively for full-time home working. Dining room tables, kitchen work tops and even the sofa in front of the TV has become the new office. Not ideal for all day, every day working.
After months of this new way of working, it's highly likely that from time to time you'll get a bit tired of the same four walls, a bit bored of your own company or a little bit of cabin fever sets in. If that's the case why not make the pub your new office for the day?
Setting yourself up and booking out a 'pub desk' for the day is a great way to change up the scenery, increase your productivity and interact with different people in a safe and secure environment.
What's more, if you work from a Joseph Holt pub for the day, you can get access to:
Unlimited refills of coffee or tea
Free Wifi
Plug socket
Your own private table
Food provided in the form of a sandwich, wrap or even a homemade stonebaked pizza at some pubs
You can get all this for just £10 a day. The offer is available every weekday from 11am til 4pm – you can even block book four days for the price of three. The price per day will be slightly more for the pubs serving a fresh pizza for lunch.
We're running our 'work from a pub' offer from the pubs below only, so pick your nearest place and get in touch to book your table for the day to work from a nice cosy pub corner.
Pubs in Cheshire to work from
Pubs in Greater Manchester to work from
Pubs in Lancashire to work from
Pubs in Merseyside to work from