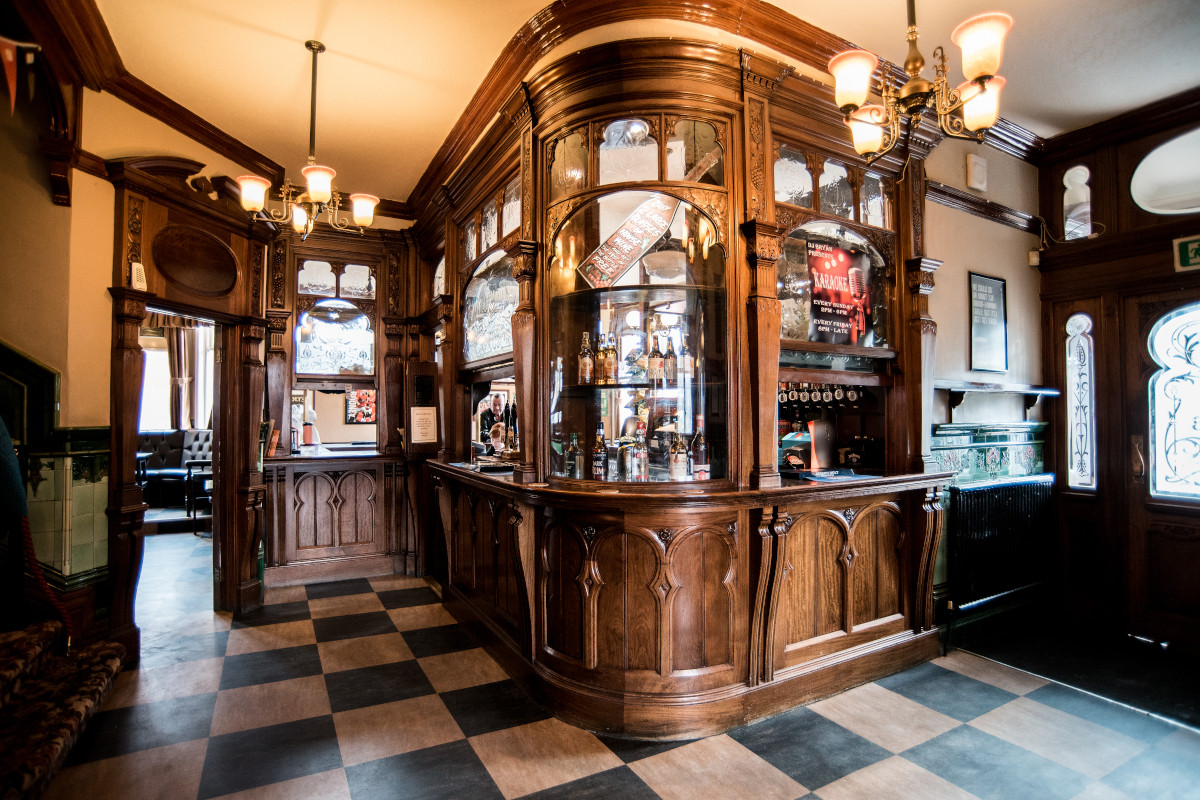 Award winning Salford pub claims another gong
It has been a feature of the Eccles landscape for over 100 years. And there's no sign of its popularity waning after The Lamb was named Pub of the Year ahead of its Salford and district competitors.
Judges from CAMRA – the Campaign for Real Ale – decided the Joseph Holt pub was a worthy winner thanks to the quality and range of its beer, the warmth of its welcome and its many traditional trappings.
"What we look for in Pub of the Year goes back to the founding of CAMRA in the early 1970s. It was set up by people who wanted good conversation and excellent real ale in a proper public house," said Gordon Allen, CAMRA's Salford & District chairman.
"The Lamb Hotel fits this perfectly. The beer is always spot on, hence it has been in the Good Beer Guide for 27 years running. The background music is non-intrusive allowing for easy conversation. And the landlady, Andrea, and her staff do a terrific job and you always feel welcome." 
Grade II listed building
This pub is also a hit with lovers of local history since the interior of the distinctive Grade II listed building has been virtually unchanged since it was built in 1906.
The pub is listed by English Heritage and also in the CAMRA list of interiors of national importance. Amongst its striking features is an Edwardian billiard room with raised seating, bell pushes and an original Burroughes and Watts table.
"CAMRA really seemed to love so many things about the pub," said Joseph Holt area manager, Liz Hardman.
"The fact that we're one of the few pubs that still stocks cask mild and that we have a full size snooker table. And of course the range of beers – including our recent anniversary beer marking 170 years of Joseph Holt. People who come to the Lamb always get a warm welcome and I think that sense of traditionalism is also enhanced by the building itself."
The CAMRA Pub of the Year award is the latest in a strong of honours for the Lamb, including the Neil Richardson Traditional Pub of the Year Award a year.
If you fancy a trip to The Lamb, the pub is open seven days a week and is easily accessible thanks to the great transport links to Eccles town centre. You can also read up on our complete guide to cask ale.