Meet Trailblazer 1 - Joseph Holt
Could we start at any other place?
Joseph Holt is our ultimate Trailblazer!
He founded the company back in 1849 and remained at the helm for 33 years.
During those years, Joseph Holt expanded the fledgling brewery business, acquired over 20 pubs and carefully handed the reigns over to his son in 1882.
Founded the company in 1849
Brewed ale and porter
33 years at the top
Bought our first pub in 1861
The Story Behind Trailblazer 1: Joseph Holt
Joseph Holt was born in Unsworth in 1813. At the time, Unsworth was a textile village and Joseph's father, James, worked as a handloom weaver.
Joseph Holt came to Manchester during the 1840s to work as a carter at the Strangeways Brewery. It's thought his older brother worked here and got him a job.
1849 was a big year for Joseph Holt, and for several reasons. At the age of 37 he married Catherine Parry, who worked as a school proprietor in Manchester. Catherine was a strong-willed woman and no doubt a hugely positive influence on Joseph.
Just after the wedding, the Holts moved into a small house in the centre of Manchester. It was just after this time when the Joseph Holt Brewery was founded.
With the financial backing and business knowledge of Catherine, Joseph was able to rent a premises behind a pub in Oak Street where he started his career as a brewer!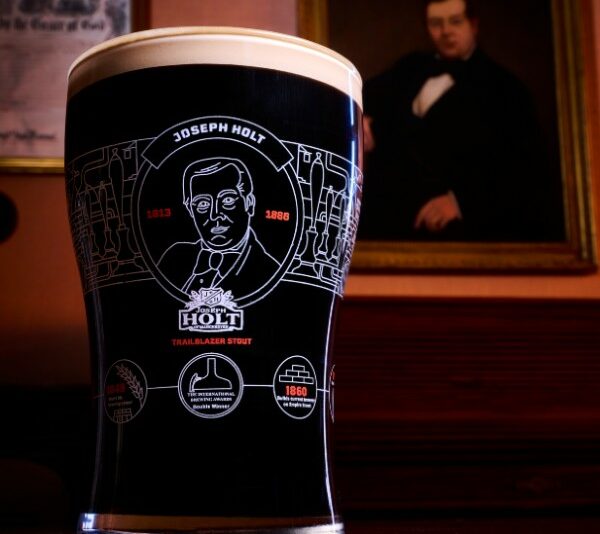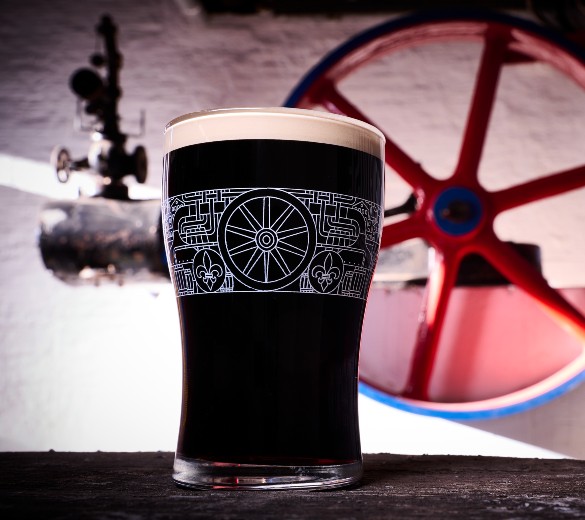 After six years at the Oak Street micro-brewery, business was going well and it was time to expand.
Just before the Christmas of 1855, Joseph moved his beer brewing business over to Ducie Bridge Brewery. Located on York Street (now Cheetham Hill Road), Ducie Bridge was already a functioning brewery. The owners at the time, William Smalley and Joseph Evans, were expanding themselves and moved over to the Chorlton Road Brewery in Hulme.
The new brewery offered the Holts much more space and enabled the whole family – Joseph, Catherine and young son Edward (remember the name) – to move across and into the caretaker's cottage. The 784 square yard premises also came with a brick beerhouse, horse stables and space for drays to be parked, all situated around a small yard.
The brewery itself came with a 12-barrel pan, mash tun, two coolers, a cooper pump, extensive cellars and a small warehouse.
New Brewery, New Beer, New Pubs
With more space and capabilities at Ducie Bridge, Joseph Holt started brewing porter to sell alongside his ale. As you may know, porter is a dark beer and similar to mild and stout. It became a firm favourite with the locals.
As the brewery continued to do well, the Holts moved again in 1860. This time they headed to nearby Derby Street where they took out a 999 year lease on a piece of land and started work on the new brewery. It's the very same spot we're still in today.
It was around this time where Joseph Holt started thinking about other avenues for his beer. As well as supplying free-houses, it made sense to start acquiring pubs, lease them to landlords and have a guaranteed home for his beer.
The first new pub purchase for Joseph Holt was the Wellington Hotel in Eccles in 1861.
After a four year depression thanks to the American Civil Warm, things picked up again from 1865.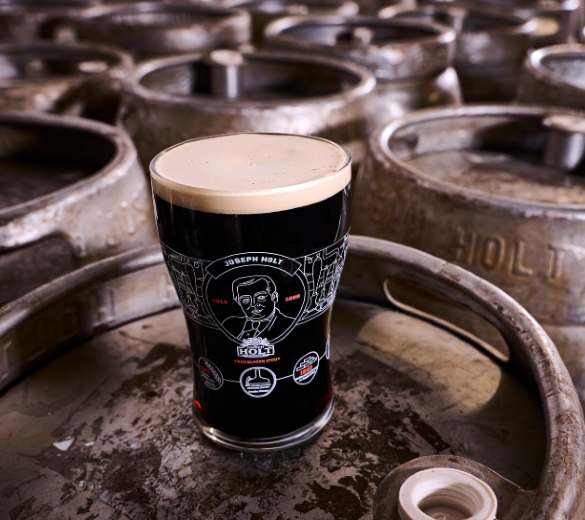 Setting Up For Future Success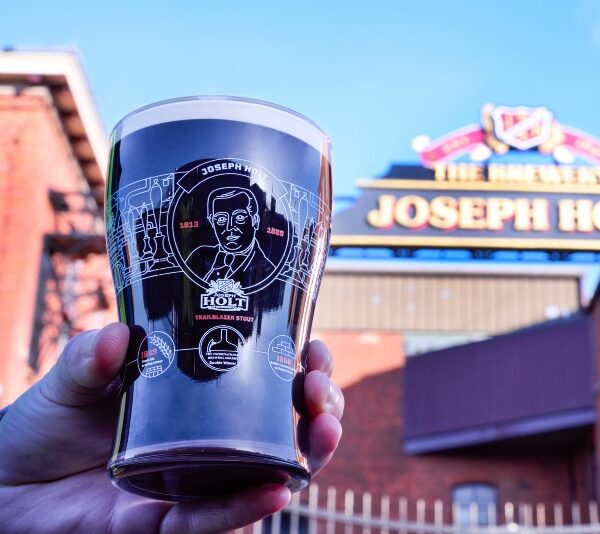 Over the next 17 years, Joseph Holt would expand his pub range further to well over 20 by the time he retired.
Holt would also make improvements in the brewery during this time.
In the 1860s, 10 new cottages would be built on brewery premises, next to his own two bed house.
By 1871 the brewery was flourishing. There were 8 staff and beer was more popular than ever. To meet demand, a new larger boiler was installed in 1872. This would provide more steam and power for the brewery machinery and engines.
In 1875, Joseph's son, Edward Holt, came to work at the brewery. After 7 years of working together, Joseph's health was beginning to fade.
His passed over full control of the brewery, plus all the mortgages for the pubs, to his first and only son, Edward.
In 1886, Joseph Holt died in his home at the brewery with his wife Catherine at his side.