Meet Trailblazer 4 - Peter Kershaw
Returned from the war to start work at the brewery in 1946
Became company Chairman in 1968
Took Joseph Holt back into private ownership in 2000
UK Championship winner for racquets and real tennis
The Story Behind Trailblazer 4: Peter Kershaw
It was 1968 when Peter Kershaw succeeded his uncle Sir Edward Holt II as Chairman of Joseph Holt. Sir Edward had been at the helm of the brewery for four decades, a length of service at the top only surpassed by the 46 year leadership of his father, Sir Edward I.
No small feat to follow for Peter Kershaw.
But Peter wasn't the first Kershaw to join Joseph Holt. Late in the 1920s, his father Harold Kershaw was brought into the business by his brother-in-law Edward II to join him on the board as a non-Executive Director.
Kershaw was all set to join his Father and Uncle at the family business in 1939. However, with the outbreak of World War II, Peter instead joined the Navy where he served in destroyers throughout the war.
Peter returned from wartime naval service in the Far East in 1946. He wasted no time in starting straight up in the brewhouse.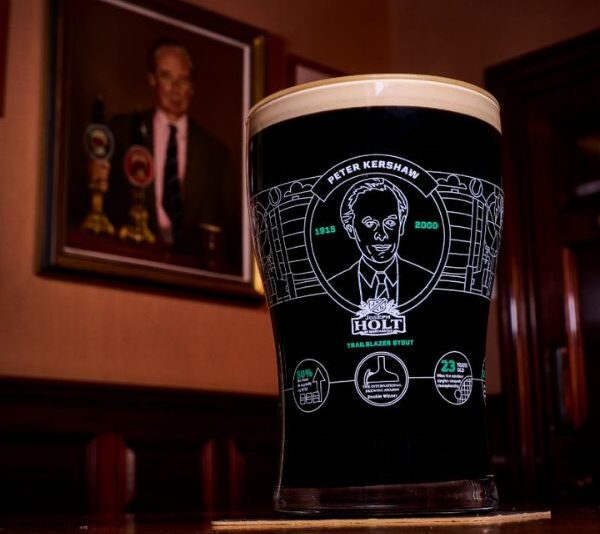 Growing influence at the brewery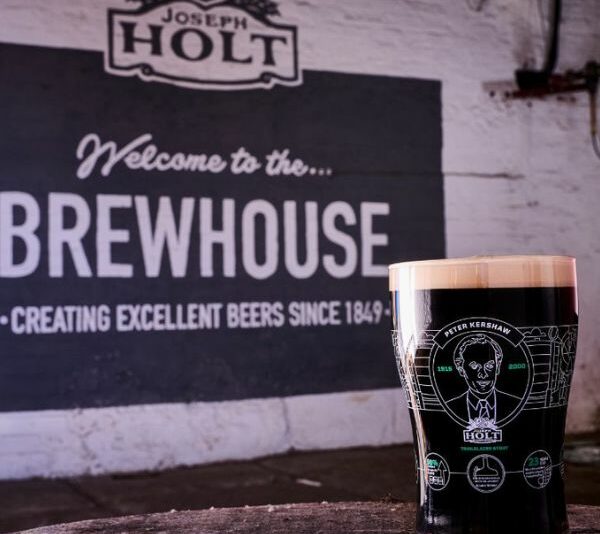 After seven years, Kershaw took over as brewery manager in 1953. It was also at this point when he joined the board and became company secretary.
It would be 15 years later when Kershaw would take over the Chairmanship of the business.
He did so at a period of great natural change for Joseph Holt Brewery. Two of the elder statesmen, Sir Edward II and Harold Kershaw, both passed away within six months of each other after a combined total of 104 years of service.
However, Peter skillfully managed the transition and lead the company through the 70s, 80s and 90s. Throughout his chairmanship, Peter resisted many takeover bids at a time of public ownership for the company. Early in 2000, he was delighted to see Joseph Holt taken back into private ownership.
Alongside his passion for all things beer and pubs, Peter Kershaw was one of the outstanding racquets and real tennis players of his generation winning several UK singles and doubles amateur championships.
In 1939 at the age of 23, Kershaw won his first amateur UK singles racquets championship and won the Noel Bruce Cup seven times in a row after the second world war.
With real tennis, Kershaw was UK amateur singles champion in 1948 and 1951, as well as winning the amateur doubles championship on seven occasions.
It's clear that Peter Kershaw wasn't just a talented sportsman and businessman, he was also a generous charity donor. In 1974 he set up the Peter Kershaw Trust which has since donated large amounts to local Manchester charities.
Peter Kershaw sadly passed away in May 2000 at the age of 85 after more than half a century at the brewery. A trailblazer in every way.