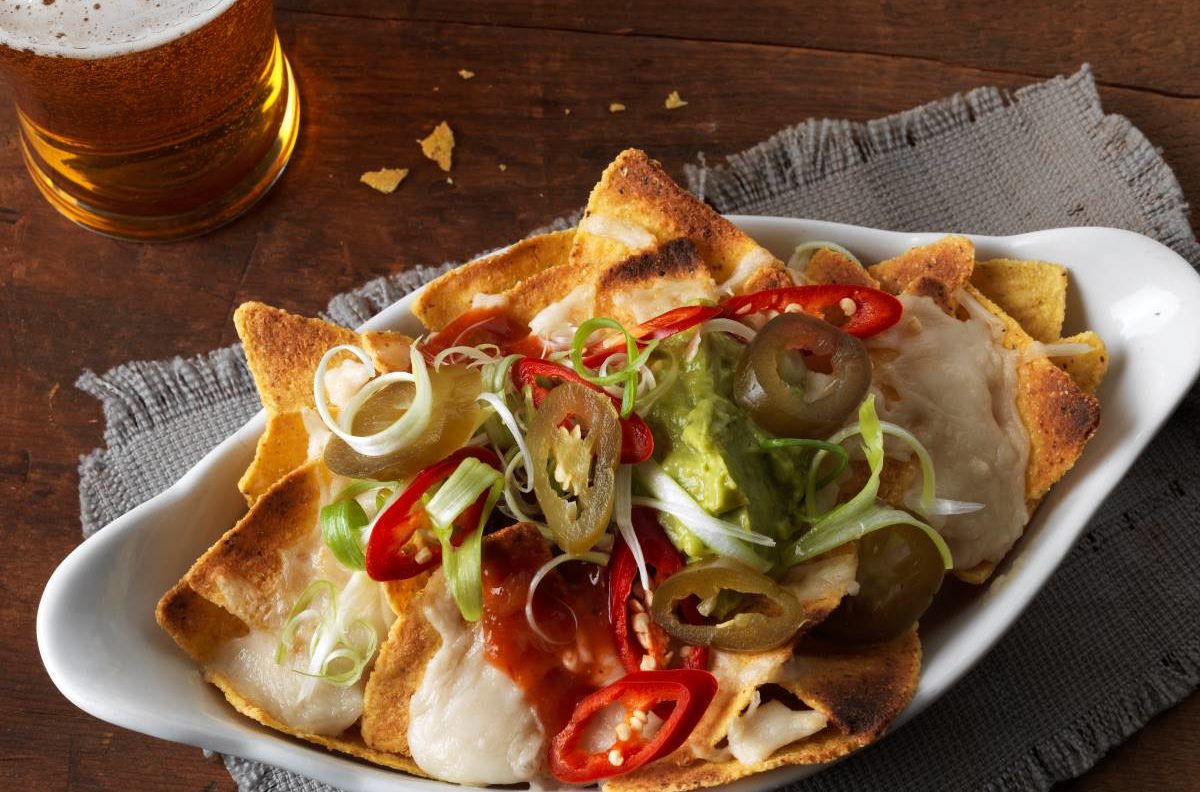 5 Unusual Pub Snacks
Over the past few years, humble pub snacks have gone through a huge transformation.
Once, pubs just stocked the usual peanuts and crisps, held together on a piece of cardboard at the back of the bar, perhaps with a few pickled eggs. Although crisps and nuts are still the staple pub snacks, the industry as a whole has now taken on a somewhat artisanal approach. You can find snacks such as scotch eggs (not just made with pork, but black pudding, duck eggs, etc.), deep-fried gherkins, sausage rolls and flavoured seeds and nuts.
The much-loved pork scratching has quickly come back into fashion and the pickled egg is now considered one of the most popular pub snacks in the UK.
Whilst the traditional offerings are coming back into fashion, there are a number of unusual pub snacks which can be found in pubs around the UK – you never know, they might appear in your local Joseph Holt soon!
Snack 1: Beef Jerky
Beef jerky has become a popular snack in recent years, but a lot of people still aren't too sure what it is. Beef jerky is a traditionally American snack and is made of lean, trimmed meat which is cut into strips and dehydrated to form a chewy, salty snack. It's said to pair well with beers and ales and is considered to be one of the more premium, but unusual, pub snacks.
There are a number of different flavours available, such as teriyaki, salted and spicy, as well as vegetarian options. High in protein, gluten-free and low in calories, jerky is set to be big with those looking for a more 'foodie' option when it comes to pub snacks.
Snack 2: Vegan Snacks
Pub snacks are, typically speaking, meat flavoured or based, meaning that they appeal to only some pub-goers.
With vegan and vegetarian diets growing rapidly in popularity, most of the pub snack trade is yet to catch up with this growing trend, making vegan and vegetarian options an unusual pub snack to come across. Some businesses are even supplying freshly made vegan bar snacks to local businesses in the North West.
However, here at Joseph Holt, we have a wide range of vegetarian and vegan food options on our menu which are perfect to enjoy as a bar snack. Our vegan nachos, made with tortilla chips smothered in dairy-free cheese and topped with spicy salsa, jalapenos, guacamole, fresh red chilli and spring onion, are a delicious alternative to meat-based nachos.
Snack 3: Cockles
Cockles have been a popular seaside snack in the UK for years, particularly in the south. Many people familiar with this new yet unusual pub snack will remember buying a pot of cockles covered in vinegar during a trip to the beach, but how are they enjoyed as a pub snack?
Many pubs are deep frying them instead of serving them fresh. This not only reduces the risk of serving "off" cockles, but also gets rid of the vinegary smell, which is sure to put some people off their pints! Deep-fried cockles might sound weird, but they are delicious and are great paired with a lager. Soon to be on the menu at our Lancashire coast pubs? Who knows!
Snack 4: Deep-Fried Pickles
Deep-fried pickles, or frickles, are unusual but very addictive. With a crisp and snappy texture, these make a great alternative to crisps and nuts if you're looking for a crunchy pub snack with a little something more.
Frickles are so much more than the slices of pickles and gherkins you'll find on a burger, they pair well with a number of drinks and come in different variations. From dill pickles to jalapenos, panko breadcrumbs to beer batter and goats cheese dip to ranch dressing, the possibilities of this pub snack are endless.
Snack 5: Black Pudding Fritter
The idea of a pub snack is to enjoy something savoury with a drink or two. Meat snacks are an especially popular pub snack and at Joseph Holt, we have a delicious black pudding and bacon fritter, which is perfect when paired with a pint of lager or ale. Served with a poached egg and sticky fig and shallot chutney, this may not be a typical unusual pub snack as needs to be eaten with a knife and fork, but it does taste good!
If beef jerky or fried pickles don't appeal to you, we have a varied food menu at a number of Joseph Holt pubs, as well as the more traditional pub snacks. Find your nearest Joseph Holt pub here.