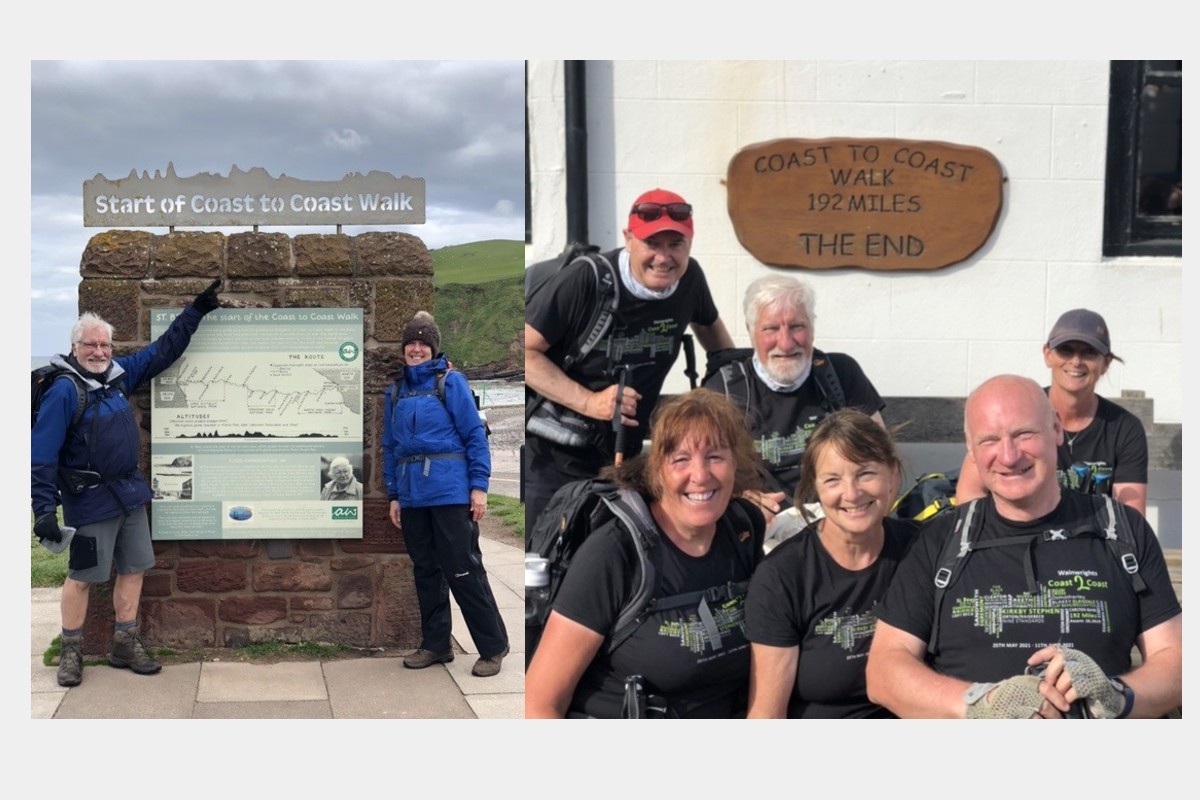 Cellar Manager Completes 270 Mile Walk For Charity
As cellar service manager for the Joseph Holt Brewery, David Mort is more than used to spending time underground.
So the 62 year-old Horwich man was only too delighted to enjoy a lengthy breath of fresh air in order to raise money for the brewery's annual charity appeal.
Together with wife, Carole, 61, David recently completed one of the famous 'Wainwright walks' trekking from St Bees in Cumbria to Robin Hood's Bay in North Yorkshire – covering 270 miles over a two and a half week period last month. A feat which involved taking 700,000 steps and navigating very challenging terrain.
Said David: "We were very lucky with the weather because it was so sunny and warm. But at times – especially crossing the Lake District – it felt almost like mountaineering with huge climbs and drops. At one point we hit 1000 feet!"
The iconic Manchester brewery adopts a different cause each year as its nominated charity.
But for the first time, Joseph Holt is aiming to raise money for six different causes, namely food banks across the North West – including Porch Boxes in Radcliffe, Compassion Acts in Southport, Mustard Tree in Manchester, Lucy's pantry in Salford as well as the Stockport, Atherton and Leigh foodbanks.
After completing the walk, David, Carole and the four friends who walked with them, cast pebbles they'd picked up on St Bee's beach and cast them into the North Sea.
Added David: "Throwing the stones into the water was a very emotional moment. At times the walk was exhilarating and others a bit more hard going. But we love walking and I'm so delighted that we'll be contributing to Holts charity and to such good causes."
What a fantastic effort from David and his team! We can't thank them enough.
You can find more information on our 2021 Charity Appeal here.