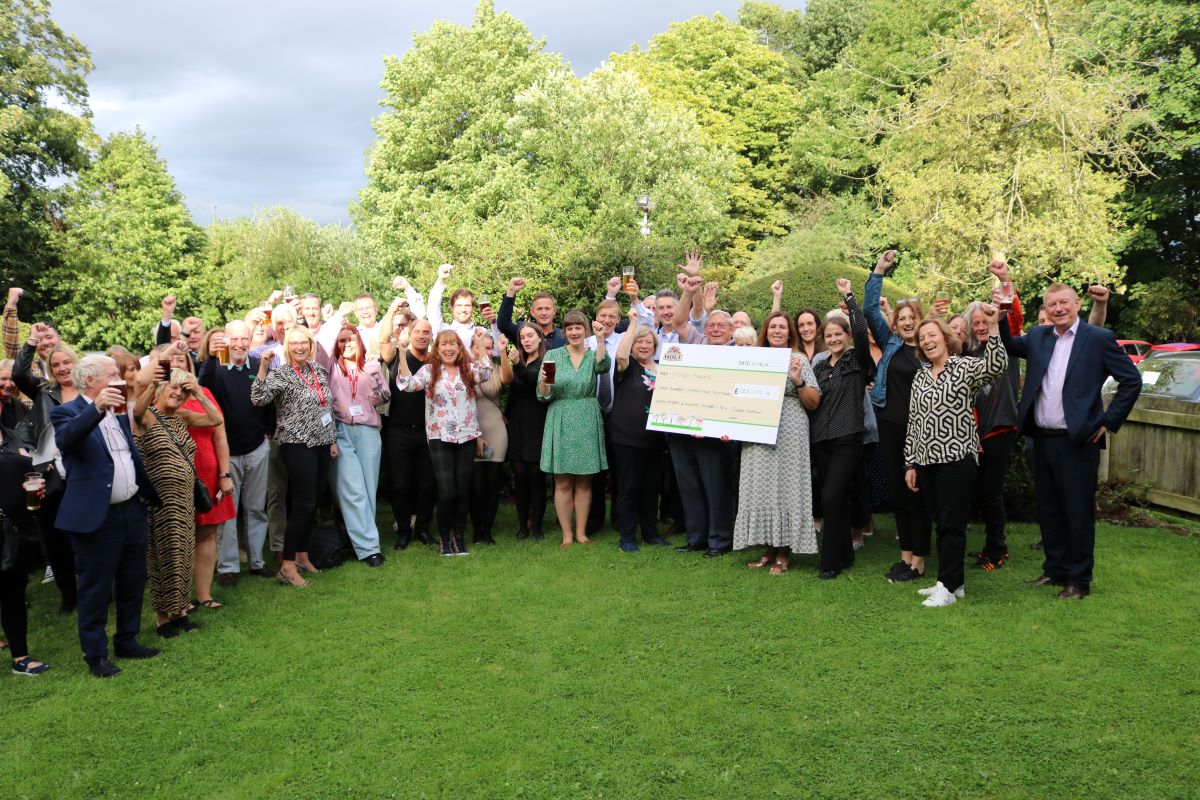 Big Hearted Customers Donate £130K To Food Banks Across The North West
Food banks and food clubs in the North West have received a massive boost after receiving thousands of pounds from Joseph Holt pubs across the region.
The 173-year-old family business collected nearly £130,000 [£129,719.16] from big hearted customers as part of its annual charity appeal.
This has now been distributed to six different charities devoted to helping people struggling to pay their food bills and put meals on the table.
Thanks to fundraising events organised by dedicated staff as well as donations collected across its 127 pubs, the iconic Manchester-based brewery was able to donate nearly £22,000 to each recipient: Lucie's Pantry in Salford, Greater Manchester-based Mustard Tree, both Stockport and Atherton & Leigh Food Banks, Compassion Acts in Southport and Bury-based Porch Boxes.
Growth in people using food banks
Each charity has reported a massive growth in the number of people relying on food banks – not least because of the crippling rise in the cost of living.
"Around 45 per cent of people coming to our food banks are doing so for the first time," explains Nigel Tedford, general manager of Stockport Foodbanks. "Meanwhile at this time of year – unlike, say Christmas or Easter – we can get a big drop in donations. The money from Joseph Holt will buy us much need security in the months ahead."
Arianne Clarke of Compassion Acts said the Southport based charity had helped 400 people in June – twice the number for the same month last year.
And Julia Rowlands, chair of Porch Boxes, said the donation would equate to 12 months of food parcels given out across the Bury borough.
She said: "We're grateful for any donations we receive but often we get, if you like, carbohydrate staples such as beans, pasta and rice. When what we also need are foods that cook quickly, in a pan and don't use a lot of electricity – such as tinned meatballs or hot dogs. This donation will allow us to buy more of these ambient foods and give us security for the forceable future to get what our clients need."
David Hughes, trustee of Atherton & Leigh foodbanks said the money was an answer to their 'prayer for more support'.
He said "We urgently needed money to help pay for the running of our warehouse, which costs, even at a reduced rate, around £10 000."
While Jackie Smith from Lucie's Pantry said the Joseph Holt donation had provided some much needed 'breathing space'.
"There is constant anxiety that the money will run out and we hope that people will donate to us. We're all beginning to feel the enormity of what is happening and we need to know we are secure for at least the next 18 months ahead."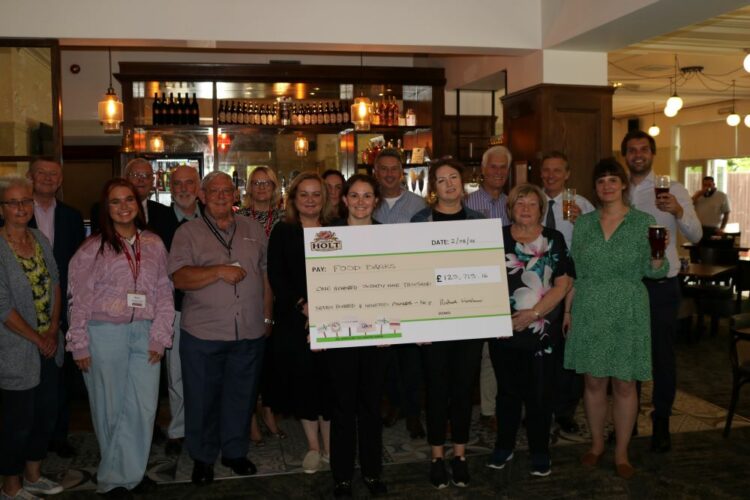 Helping people in the community
According to Richard Kershaw, chief executive of Joseph Holt and great-great grandson of the brewery's eponymous founder, the company chose North West food banks and clubs for its 2020/21 charity appeal in order to help people in the very heart of the communities where the pubs operate.
"As we all know, 2020 and 2021 were especially tough years for many people. And so for the first time in our history, we decided to fundraise for six charities located in our heartlands across the North West. We had fantastic support from all our customers, employees and licensees who helped us fulfil our strong desire across the company to put something back into the local community."
Indeed Joseph Holt is the only brewery to win the special 'Heart of the Community' award three times in a row. This is awarded by the British Beer & Pub Association for charity and community work.
The donations have certainly come at a critical time.
Last year local charities and organisations warned that foodbank usage in the North West could "spiral out of control". Foodbank charity The Trussell Trust said in 2021 it gave out more food parcels within the North West than anywhere else in the UK.
A recent survey from the Independent Food Aid Network found that 93 per cent of independent food banks in the UK reported an increase or significant increase in services from the start of 2022.
A further 80 per cent of organisations also reported that they have struggled with food supply issues in the past four months and 78 per cent noticed a drop in food and financial donations.
Added Beckie Walker of Manchester-based Mustard Tree: "The other day our Ancoats branch recorded its busiest day. Considering the drop in universal credit and the cost of living crisis, it's little wonder that one in four children in our area live in relative poverty. Our mission to help has never been greater. And thanks to Joseph Holt we can carry on buying food every day for those who need."
The Six Food Charities
The six charities benefitting from the Joseph Holt charity appeal are:
Lucie's Pantry, a social supermarket which provides food and household essentials to members of the Salford community struggling to make ends meet through debt, illness or low income.
Porch Boxes based in Bury, Greater Manchester,  which provides crisis packs of food and toiletries to local agencies to distribute to local people in urgent need.
Stockport Food Bank provides nutritionally balanced emergency food and support to local people who are referred to them in crisis.
Mustard Tree which runs a range of projects, all with the aim of providing support and working towards long-term solutions for the homeless and marginalised across Greater Manchester
Compassion Acts which aims to reduce poverty and increase social wellbeing in Southport and the surrounding areas.
Atherton & Leigh Foodbank – provides emergency food and support to local people who are referred to them in crisis.
—
Thank you to all of our kind-hearted customers who donate and to our hard-working staff and pub managers who made this fund-raising possible. We are extremely proud of you.