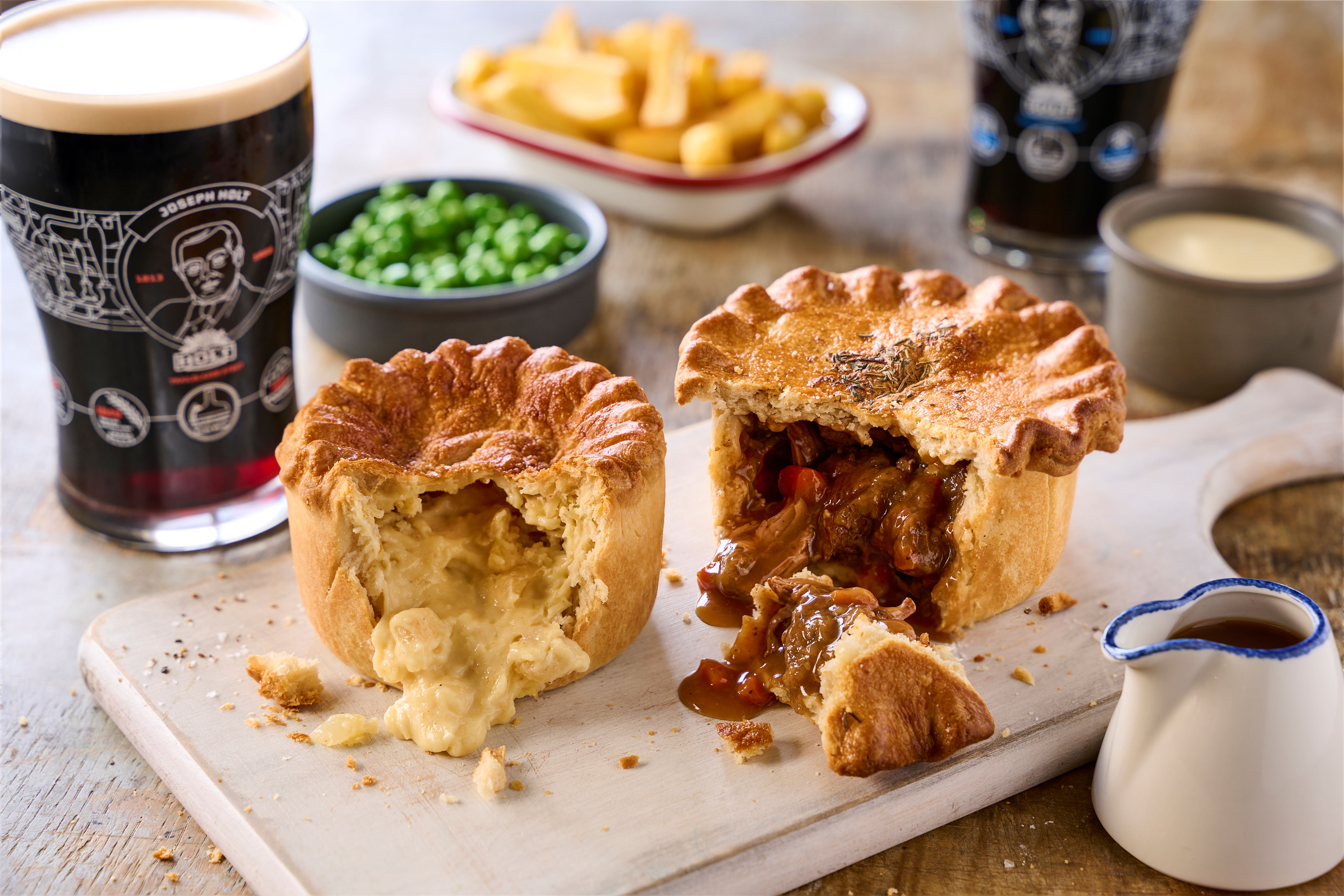 Joseph Holt teams-up with local bakery to help ex-offenders build new lives
We have recently partnered with H.M.Pasties, a local bakery based in Bolton who are committed to helping ex-offenders find employment. The mission goes beyond crafting exceptional pies; it's about making a positive impact on our community and guiding individuals towards a brighter future.
To learn more about this inspiring partnership and the driving force behind H.M.Pasties, take a minute to read the exclusive interview on the ITV Granada website. Join us as we sit down with Lee Wakeham, the founder of H.M.Pasties, and Jane Kershaw, our very own 6th-generation family member and esteemed Master Brewer.
Our partnered pies are becoming a fan-favourite across our food pubs; we offer two mouth-watering options alongside our core menu.
First is our Cheese and Onion pie. We combine potatoes, onions and a thick oozy three-cheese sauce, including classic Lancashire, Cheddar and mozzarella. A cheesy masterpiece bursting with flavour.
Next up, our Steak and Joseph Holt's Ale pie, the clue is in the name. Encased in short-crust pastry, you will find tender chunks of slow-cooked beef and Joseph Holt's ale-infused gravy. A pub classic, remastered for pie connoisseurs.
Find your nearest Joseph Holt food pub here and taste the pie everyone is talking about. Together with H.M.Pasties, we are committed to providing delicious moments while making a meaningful difference in people's lives and our beloved communities.