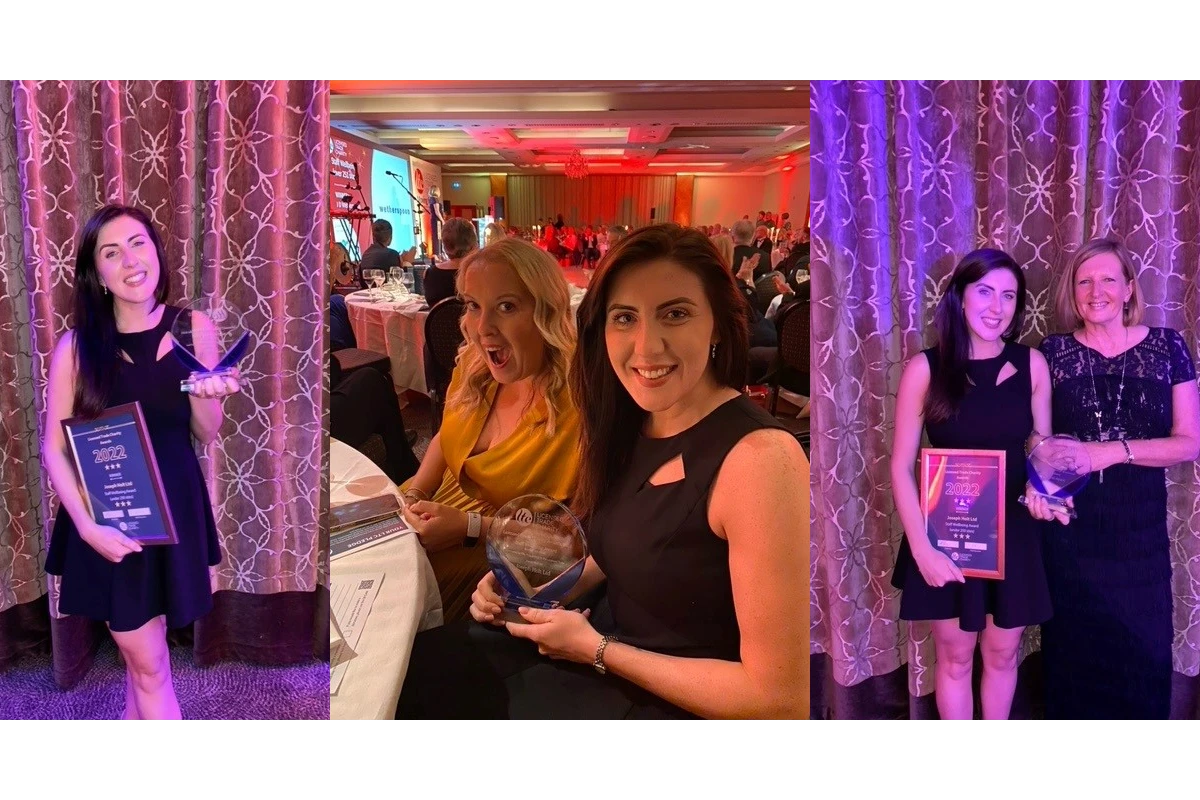 Brewery Recognised With Licenced Trade Charity Staff Wellbeing Award
The brewery is extremely proud to have netted a prestigious award in recognition of the way we care for our members of staff.
Our 173 year-old company, which has been in the same family for six generations, has been given the National 2022 Staff Wellbeing award by the Licensed Trade Charity (LTC).
The award is given to the operator that has been most successful and shown the most ingenuity in making its workforce aware of the Licensed Trade Charity and the brilliant work which it does.
In a nutshell, the LTC is a non-profit organisation who offer support and practical help for all those who work in the hospitality industry.
As we run 127 pubs across the North West, we clinched the award in the section for companies with under 250 sites.
Pictured below L-R: Joseph Holt HR Advisor Sarah Willis and HR Manager Keeley Watts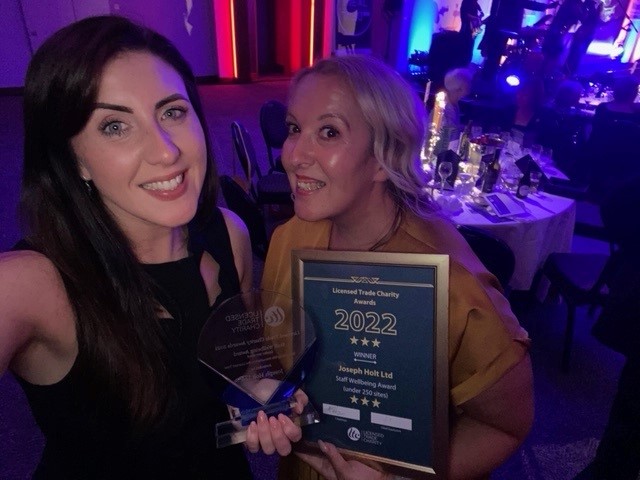 Why Joseph Holt won the award
Judges particularly liked the way Joseph Holt promoted the Licensed Trade Charity throughout all our venues – from posters on staff notice boards and monthly emails encouraging staff to contact the LTC if they need support.
Said Paula Smith, Head of Marketing at LTC "Through our annual awards we recognise the people and companies that mirror our own core values and help us to help more people. Joseph Holt and the team that work there are a wonderful example of that."
"Working with operators, like Joseph Holt, gives us a way to reach the large numbers of employees in their head office, brewery and throughout their pub estates and ultimately help more people.  Their support is invaluable to our work to raise awareness."
Richard Kershaw, Chief Executive from Joseph Holt added: "Staff wellbeing is at the centre of what we do. And as well as the support we offer them directly it`s vital they should know about the LTC and the work it does. The brewery is thrilled to be recognised this way."