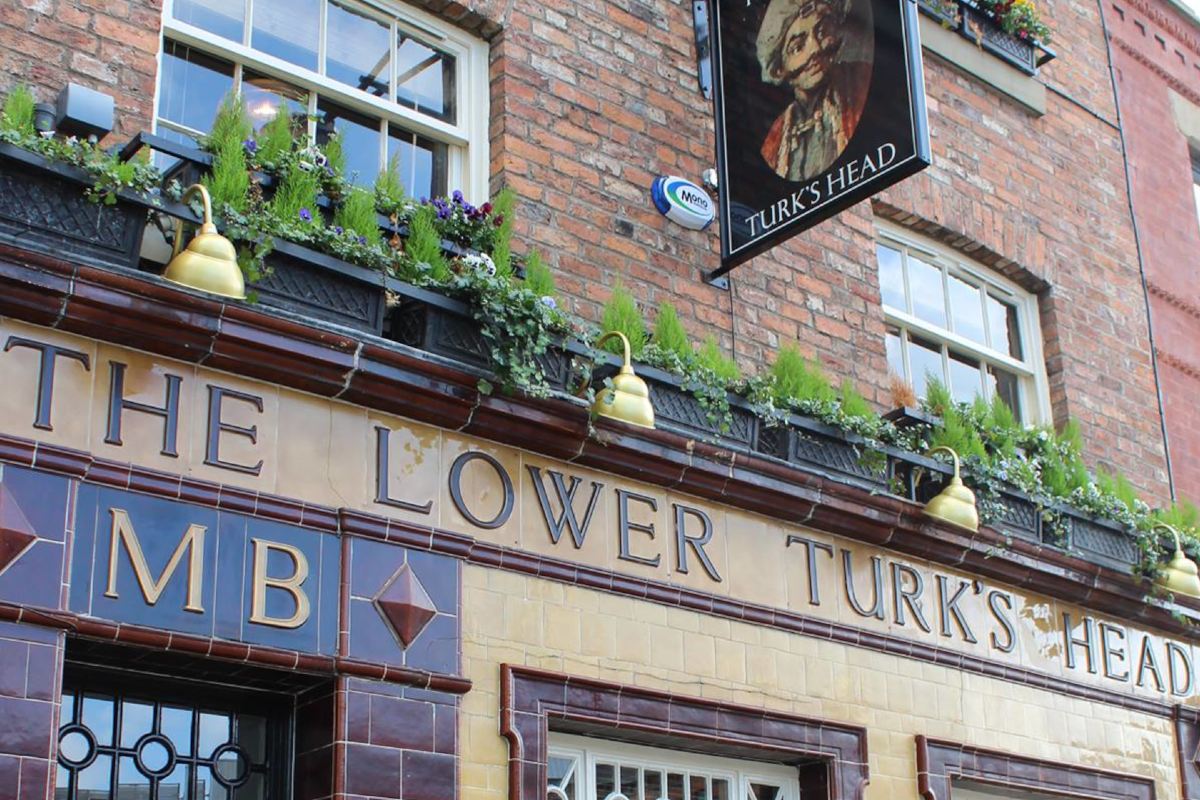 Historic Lower Turks Head Pub in Manchester to Reopen this July
Iconic brewery Joseph Holt is marking the relaunch of one of Manchester's oldest pubs with a specially commissioned poem to mark the reopening of this historic Northern Quarter watering hole.
The Lower Turk's Head will be throwing open its doors on July 1st following minor revamp. And new owners Joseph Holt have asked actor and creative writer Matt Concannon – known as The Thirsty Poet – to produce a dedicated piece of verse to mark the occasion. It's the first time the family-run brewery has commissioned a poem for any of its 127 pubs across the North West.
The resulting work, If the Walls In 'Ere Could Talk, is an elegy to the 16th century pub and the community it has served, explains Salford-born Matt, 29, who will soon be appearing in Alice in Wonderland at Home in Manchester.
"The Lower Turk's Head is such a unique pub and is so embedded in the community. It represents everything that Holt's stands for – a recognised, trusted and much-loved brand – as well as all that is great about Manchester."
Holts acquired the pub last winter, saving it from permanent closure and being redeveloped as inner-city flats. It also marks the brewery's ongoing commitment to drawing drinkers back to community pubs.
And as one of central Manchester's few small hotels, the venue is also the place to enjoy overnight accommodation.
Dating back to 1745, The Lower Turk's Head was once an old stagecoach stop and enjoyed a proud heritage through successive centuries before closing last August.
Inside the deceptively deep and roomy venue, the pub is crammed with distinctive fixtures and fittings including a long wooden bar, checkerboard floor, wooden staircases, cut table and cubby hole seating. And its ornately tiled façade makes it a distinctive landmark in the centre of Manchester. Matt's poem is to be framed and will take pride of place on the wall.
Chief executive of the brewery Richard Kershaw, the fifth generation of the Holt's family to work for the company added:
"Joseph Holt is deeply entrenched in the history of Manchester and the Lower Turks is part of that heritage too. Though alongside our profound connection to the past, we're sure the Lower Turks Head will also represent the future – – leading the way in bringing drinkers back into the city. We're sure our customers will love reading Matt's warm and thoughtful poem as they enjoy a pint of our award-winning ale."
As Matt Conconnan says in his poem:
"We've been propping the bar up since 1745
And we'll do the same tomorrow mate. 
Keeping the spirit alive."