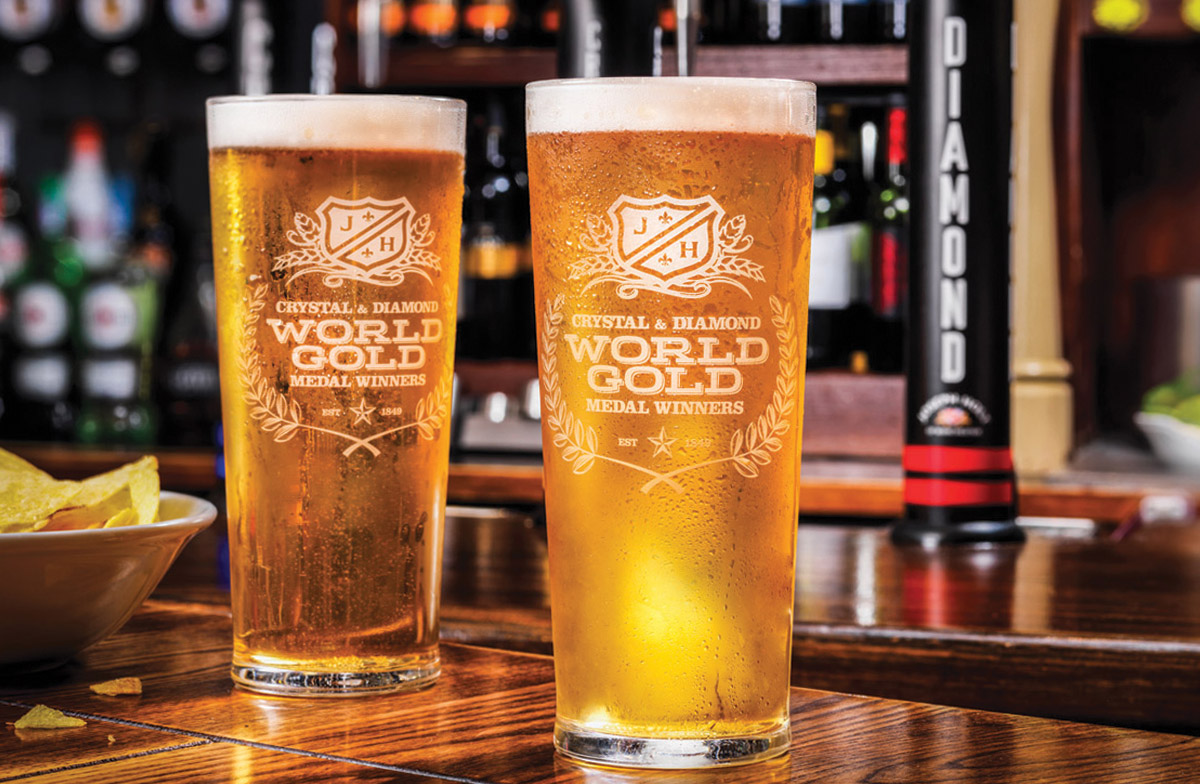 Manchester Brewer Wins Gold at World Famous Beer Competition
Diamond lager has followed up the success of Crystal by winning a Gold Medal at this year's prestigious International Brewing Awards. Diamond beat off worldwide competition and was voted the best premium lager in the world. This follows up the success of Crystal Lager winning a Gold in the standard category at the previous International Beer Awards.
The International Brewing Awards, often dubbed the "Oscars of the Brewing Industry" is recognised as the most prestigious beer competition in the world. 40 brewers from 16 countries around the world tasted close to 100 beers. The bi-annual competition is the oldest worldwide brewing competition and has been run since 1886. It is acknowledged that an award is a recognition by fellow professional brewers that a beer is an outstanding commercial example of its style.
Keith Sheard, Head Brewer of Joseph Holt's brewing team said: "To win a Gold medal at the International Brewing Awards with Diamond lager hard on the heels of Gold medal for Crystal is a terrific achievement and a unique double. These awards follow up the recent success we achieved for our Two Hoots beer at the Brussels European Beer Competition. They are a great testament to the quality of beers we produce at Joseph Holt."
Richard Kershaw, Chief Executive and Great, Great Grandson of Joseph Holt said: "To win a Gold medal at the International Beer Awards, which are regarded as the Oscars of the Brewing Industry, is a major achievement. To have now been successful with both our Diamond and Crystal lagers in the successive International Beer competitions speaks volumes for our lager. Our range of ales also received similar awards last year with medals for our Bitter, Humdinger and 1849 at the International Beer Challenge and demonstrates the quality of the beer we produce and is a great achievement for our brewing team."