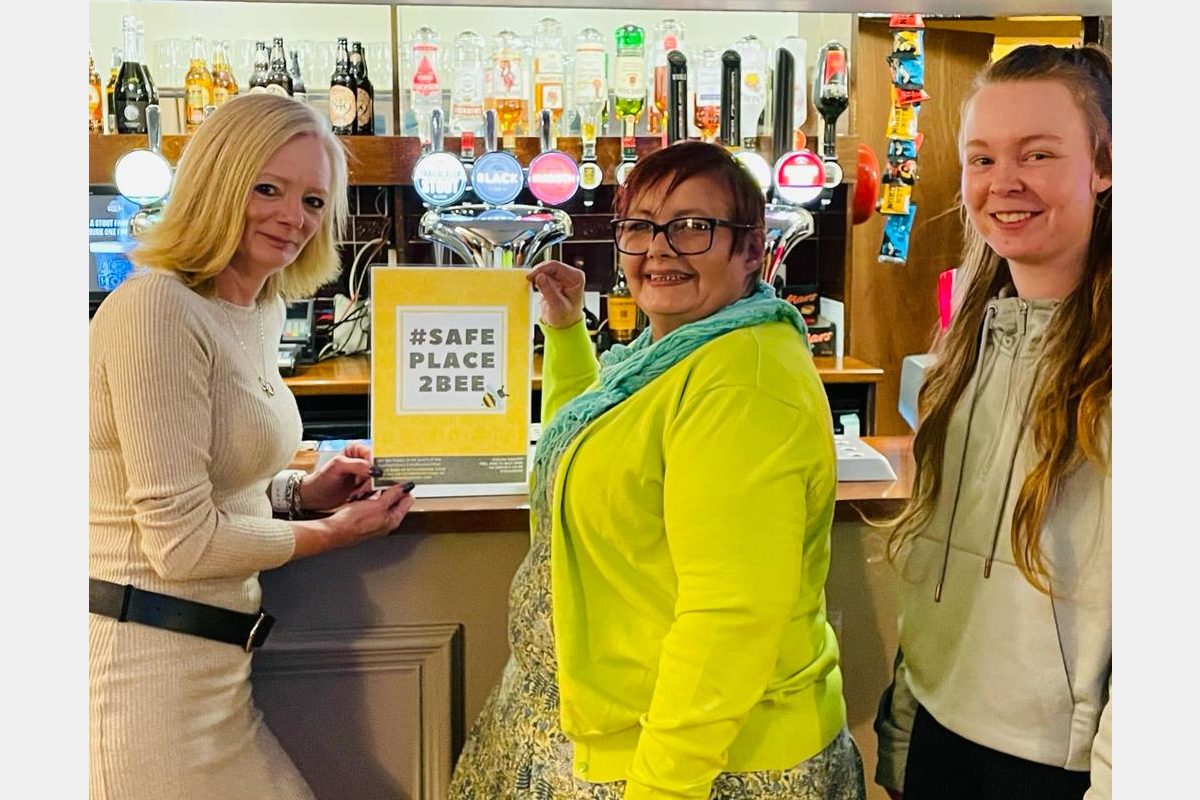 Silver Birch Pub Joins Scheme To Keep Locals Safe
A Wythenshawe pub is the first business to join a ground-breaking campaign to help members of the local community, feel safe on their streets.
Joseph Holt pub The Silver Birch has signed up to the 'Safe Place 2 Bee' scheme: an initiative which earmarks local businesses where people who feel unsafe walking home alone, can go to get help. Stickers, logos and posters in the windows identify participating venues.
"If they come, say to our pub, we either contact volunteers from the Wythenshawe Safety Patrol group – a band of DBS checked volunteers who can escort them home," explains Christopher Mcilwrick, 26, "Or arrange for a taxi to collect them. We will also be a place where people can wait safely if they waiting to meet friends or for a lift. We are here to help anyone who feels vulnerable this way."
Chair of the Wythenshawe Safety Patrol Group, Maria McCoy, said: "It's absolutely brilliant to have the support of Joseph Holt and the Silver Birch to help us achieve our aims. We already have an army of volunteers who are available to walk people home – all of whom have been checked, had training and our group have taken advice from Greater Manchester Police."
"They'll wear high visibility jackets with printed logos on the back so it's clear who they are and so spread the message that this is a community where people are well protected. Their presence is hopefully a deterrent from crime. Our next step is to achieve charitable status. In the meantime, with the help of businesses like The Silver Birch, we are sure to achieve our aim."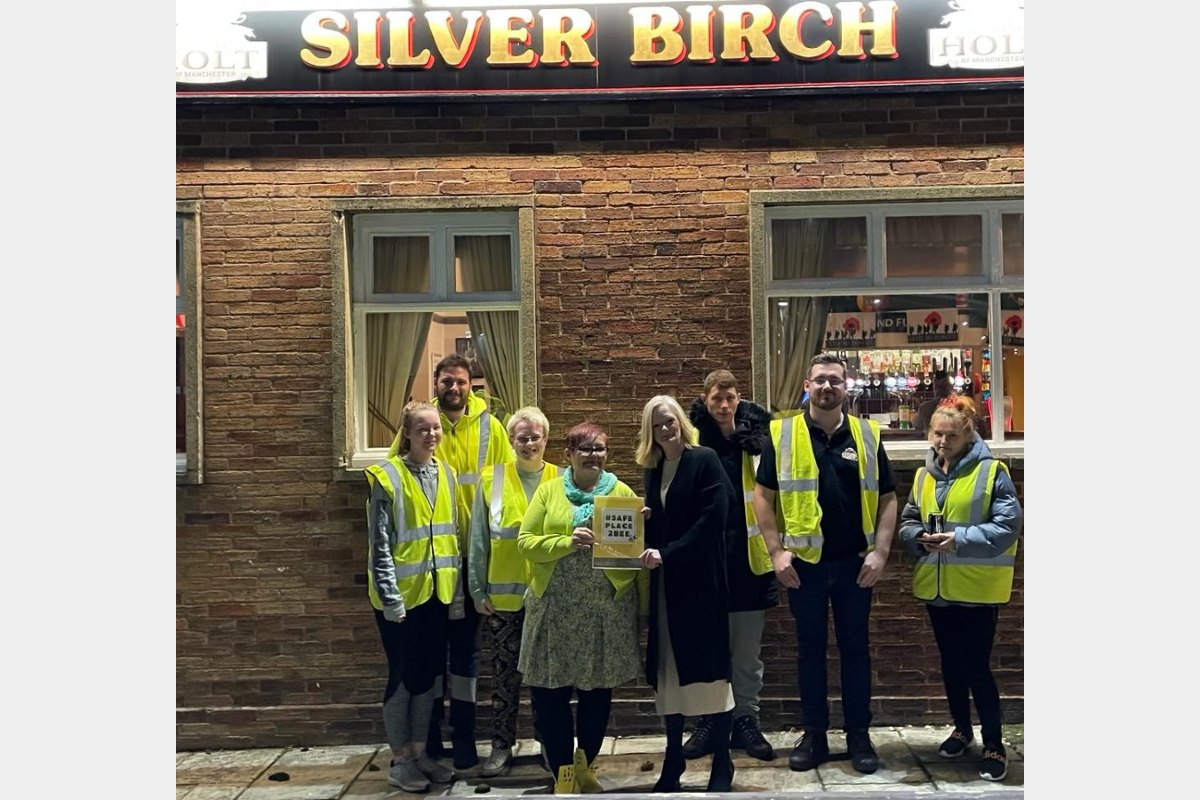 The Wythenshawe Safety Patrol Group was set up after an attack on a woman walking through a park in Wythenshawe after meeting friends.
The incident prompted residents to fight back and less than 24 hours after the attack, a Facebook group entitled 'Wythenshawe Safety Patrol' had started to gain momentum. It now has over 6,000 members.
Bar manager Chrisoper Mcilwrick added: "We are such a part of the community and we really want people to feel that Wythenshawe is a safe space and that we are here to help if we can. We want people to know they can come into our pub, without feeling uncomfortable or needing to buy a drink to know someone can help."
Main pic left-right: Landlady of the Silver Birch Trisha Dunn, chair of Wythenshawe Safety Patrol Maria McCoy and group secretary Tanny Rowland.