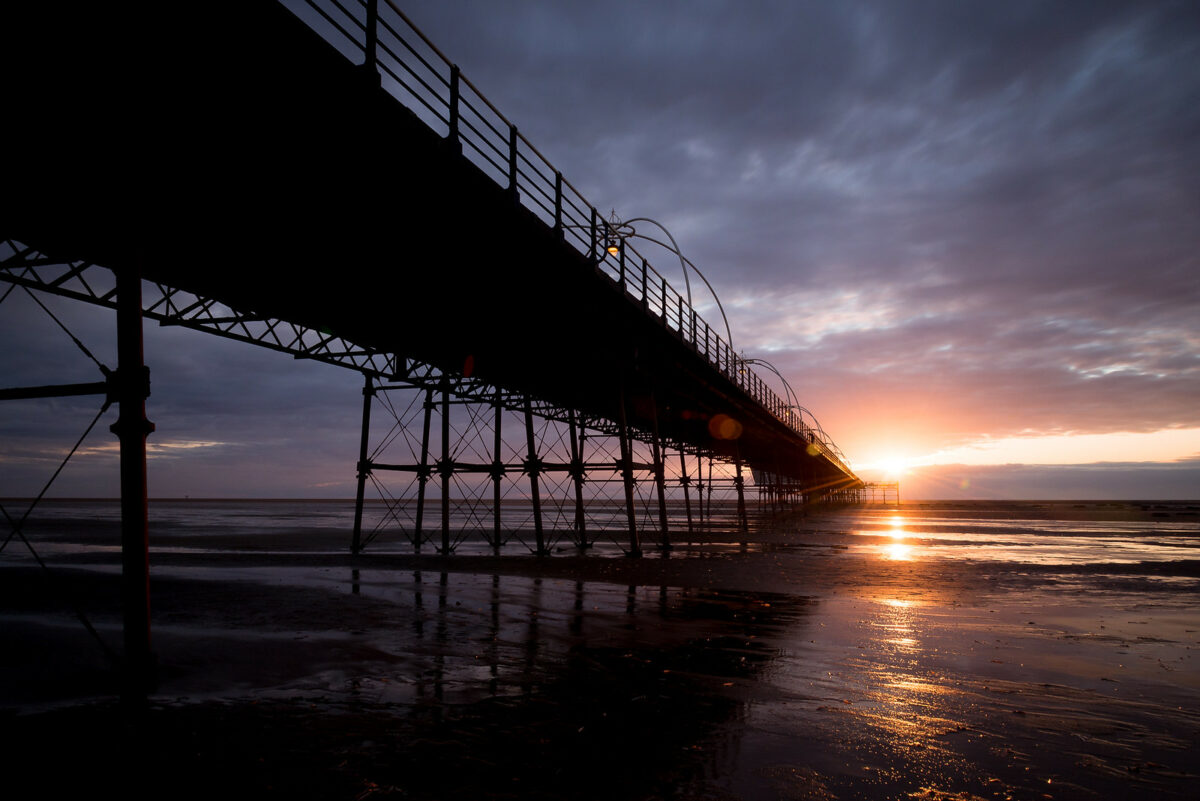 A Northern Guide: 5 Things to Do in Southport
Stuck for ideas of where to go with the family? Need days out that would appeal to a range of ages? Well, today we have a treat for you. Below we have compiled five of the best things to do in Southport!
With school holidays always on the horizon it can be challenging to think of new and engaging things to do that interest all the family. Southport is an amazing place to visit in the north-west. It is accessible from all surrounding major cities, allowing you to easily escape busy working life, whilst filled with tonnes of activities and places to visit for all the family to enjoy.
If you are stuck for ideas of what to do or where to go, then keep on reading!
5 things to do in Southport this weekend with the family
1. Visit the impressive gardens of Hesketh Park
With gardens, walks, fountains, and even an Observatory, Hesketh Parks is a brilliant day out for the family.
With 12 hectares to walk around, the kids will never be bored with Healthy Walks Tours to guide you around, or space for ball games. With an American Garden, a Clock Garden as well as a Mixed Flower Garden to name a few, there is so much to explore.
The largest feature of Hesketh Park is the lake which is home to a variety of wild birds and animals. There is also a waterfall, which has recently been restored, which is a beautiful addition to the park. If long walks are not your style, the park also offers a mini-golf course and a play area.
Whilst getting some fresh-air, Hesketh Park can also be used as an incredible educational trip too. The Park boasts an observatory once belonging to the astronomer and meteorologist Joseph Baxendell and was restored in 2017.
Once you have enjoyed the Park – head down to the Imperial, which is only a short walk away, for lunch. With an interactive kids' menu, and a plethora of dishes for the whole family to enjoy, the Imperial is the perfect way to end your family day out.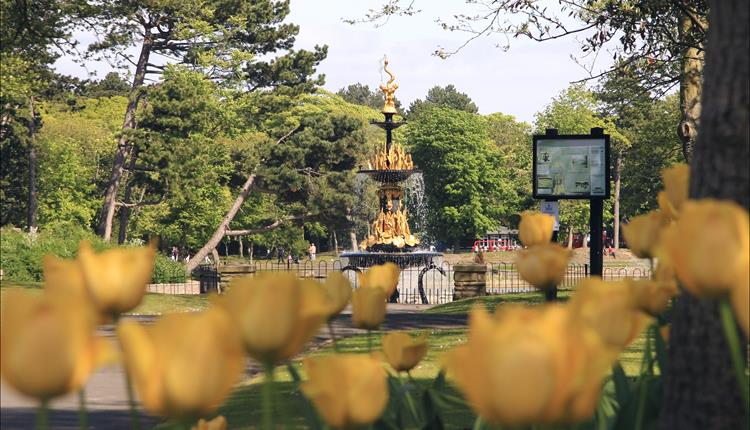 Image source: Visit Southport
2. Watch a game at Southport Football Club
Are you and the kids football fans? If so, Southport Football Club is the perfect place to visit! This half-term, Southport FC are playing at home on the 22nd February when they take on the Blyth Spartans. Children under 12 also go free with every paying adult – so an affordable day out for everyone.
There is even a club-shop which sells everything from hoodies to replica shirts, so you can take home some memorabilia to remember the day!
After the match, head down for food at The Richmond Pub, which is only a 10-minute walk away from the football grounds. With a free drink and ice-cream deal with every kid's meal, the Richmond is the perfect place to visit for some post-match scran.
3. Relax down at Southport Beach
Want to break up your daily city view? If so, a day out to Southport Beach is for you!
With sandy beaches, Southport Beach is the perfect place to build sandcastles and play with the kids. Home to the second largest pier in the country, Southport beach is a go-to for half-term adventures. With 22 miles of coastline, there is so much to do at Southport Beach from collecting shells to ball games, or even flying kites.
If birdwatching is a beloved pastime of yours, Southport Beach will be right up your alley. With un-touched areas, you can spot a variety of wading birds and gulls!
A day at the seaside is not complete without an ice-cream – no matter what the weather is like! Head down to the Imperial for lunch where kids get free ice-cream with every meal purchased.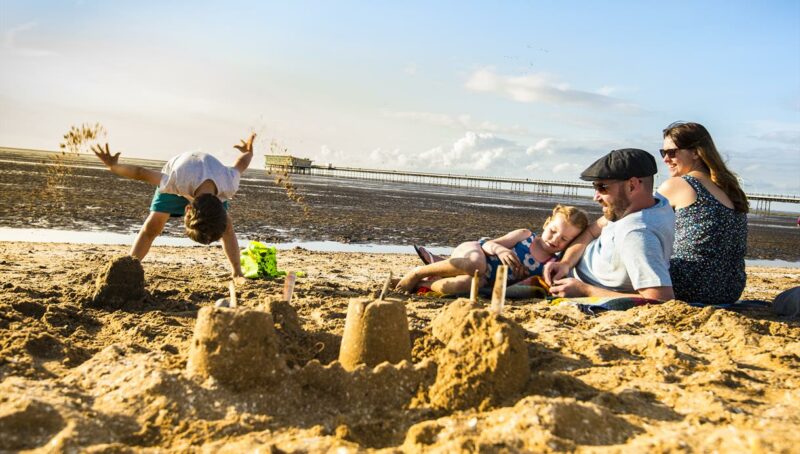 Image source: Visit Southport
4. Experience the animals at RSPB Hesketh Out Marsh
Hesketh Out Marsh is an RSPB ran saltmarsh habitat which is home to tonnes of wildlife and animals on the Ribble Estuary National Nature Reserve.
Once just a collation of flat fields with grazing sheep, the RSPB have restored this estuary to be home to a vast array of wildlife.
To aid visitors RSPB have collated a list of their 'star species', which is divided up by season, so you know what to look out for. This half-term they showcase their Peregrine Falcon, Shelducks and Redshanks. When you visit, stop by Karen's Viewpoint to have the best chance of spotting these birds. There is also a wheel-chair and push-chair friendly nature trail at the Marsh too, perfect for all the family!
RSPB Hesketh is considerably smaller than Hesketh Park, and so is perfect if you are tight for time or simply after a smaller excursion.
5. The Atkinson
This museum, theatre, and library amalgamation is a perfect spot to visit. With a stunning museum showcasing everything from Ancient Egypt to local history, The Atkinson has something for everyone. Either walk around at your own leisure or opt for one of their guided tours. These tours range from 15 minutes to an hour and are run by the Atkinson Development Trust.
There is also a kid-friendly library inside, which is home to Kathleen, a real fishing boat built right here in Southport in 1900 along with a teen section as well. Furthermore, there is also a theatre at The Atkinson, which showcases everything from pantomimes to interactive murder mysteries.
The Atkinson also puts on various virtual, and in-person talks with special hosts. They hold their Evening Talks monthly, with the next guest being English Author Bernard Cornwell OBE.
The Atkinson was a finalist at the 2021 Tourism Awards and is the perfect place for all the family.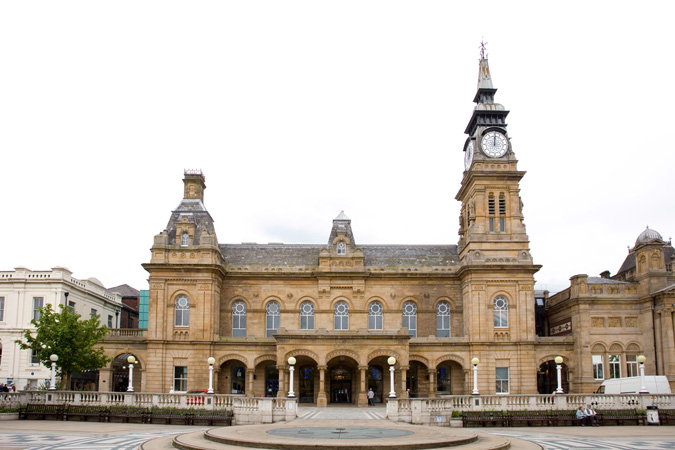 Source image: Art UK
As you can see there are so many incredible things to do in Southport!
From nature walks, to museums, and football matches, there is something here for everyone. With both the sandy coast and the bustling town, Southport has an abundance of things to do all year round.
We hope this list gives you a little inspiration for your next coastal adventure.