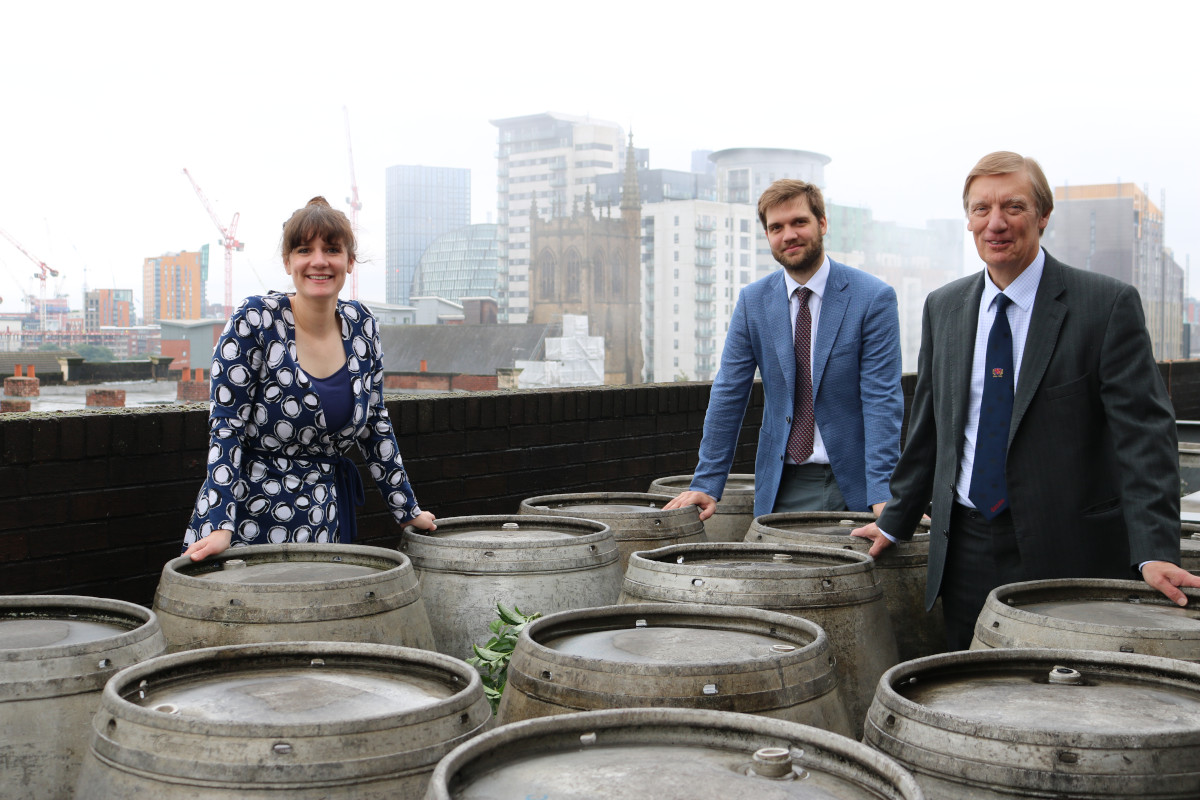 Brewery carries on family tradition with sixth generation sibling joining the company
The great-great-great grandson of legendary Manchester brewer Joseph Holt is now working alongside his sister at the iconic business – making it the first time in the company's 170-year history that siblings from the Holt family have worked together.
Andrew Kershaw, 29, will join his sister, Jane Kershaw, and will be training for six months in all aspects of the business, which has remained in the same family for six generations.
Jane, 33, is the first female member of the Holt family to have worked for the brewery and was recently crowned Brewer of the Year by the Institute of Brewing and Distilling.
Manchester born Jane and Andrew have both gained experience working in other areas of the brewing industry both in the UK and abroad before joining the family firm.
Delighted to welcome another family member
Their father and chief executive of Joseph Holt, Richard Kershaw, says he is delighted that another member of the family will be coming to work alongside him.
He said: "I spent 20 happy years working with my father, Peter. He used to say that I speeded him up and that he slowed me down. But it seemed to be an effective way to work and I'm looking forward to continuing the tradition. Especially since this is the first time in Holt's history that a set of siblings from the family have worked together."
The brewery was established in 1849 by weaver's son Joseph Holt and now has 126 pubs and employs 930 people.
Added Andrew: "I'm so delighted to be joining my family at Joseph Holt. And I'm so proud to be part of the first set of siblings to work for the brewery in this next stage in our family history."
Celebrating 170 years in business
It is currently celebrating its 170th anniversary with the 170 Cask Ale Programme – a set of six celebration ales which will be released over the coming year and which celebrates six generations of the family. Pubs selling the beer will also offer customers the chance to take a drink and a virtual stroll through the history of the Joseph Holt brewery. Each pump clip will have a QR or bar code so customers can scan these codes with their phones for information about the fascinating Joseph Holt story.
Each of the six celebration ales will be codenamed G1 to G6 to mark the six generations of the Joseph Holt family and will be rolled out over the coming year. Currently available in pubs is the G2 ale – The Mayor – brewed for Sir Edward Holt.
Other recent innovations include the launch of the Manchester Bee Glass: a limited-edition striped glass transforms into the 'bee like' Manchester symbol when filled with golden ale.