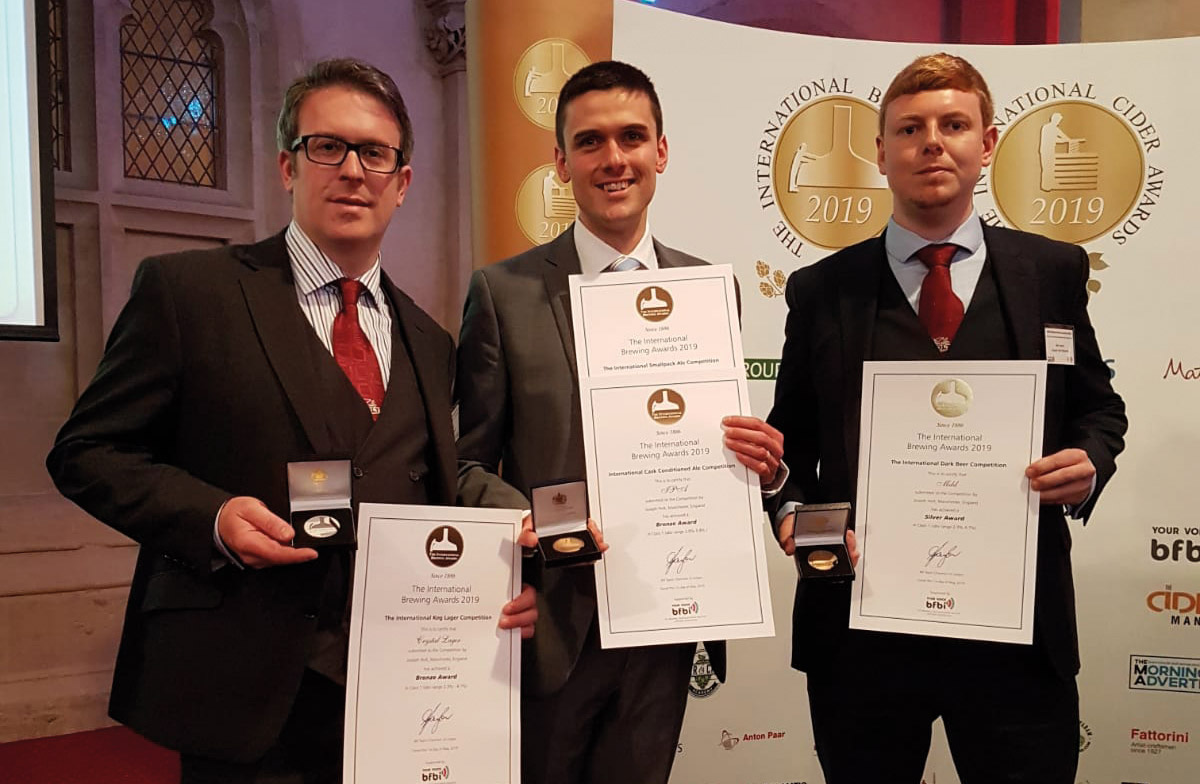 Joseph Holt Maintains Place on International Map with Clutch of Top Awards
Joseph Holt has clinched a clutch of international awards at the 'Oscars' of the brewing industry, gaining more than any of its competitors.
The International Brewing Awards is believed to be the oldest international brewing competition in the world and recognises excellence across all formats of beer.
Competing against 160 breweries from around the world – which together fielded a total of 782 beers – the independent regional family brewer claimed silver medals for their Mild cask ale and 1849 Bottled Ale. They also clinched bronze medals for its IPA cask ale and acclaimed Crystal Lager.
No other independent brewery managed to exceed the four medals that Holt's achieved.
Phil Parkinson, Head Brewer at Joseph Holt said that it was a huge source of pride for the company to gain recognition for its products.
"The winning beers are long-standing favourites with our customers, but we never take this for granted. It is wonderful for the company to gain recognition for consistently brewing award-winning beers from such a highly respected industry body."
In addition to the International Brewing Awards, the Joseph Holt Black keg ale also won a gold medal at the Society of Independent Brewers (SIBA) North West Awards and a bronze at the national level of the competition.
Established in 1849 by its founder, Joseph Holt, and now in its sixth generation, the Manchester based brewery is still going strong celebrating 170 years this year.
You can try our medal winners in the pub or even buy them from our online beer shop today.