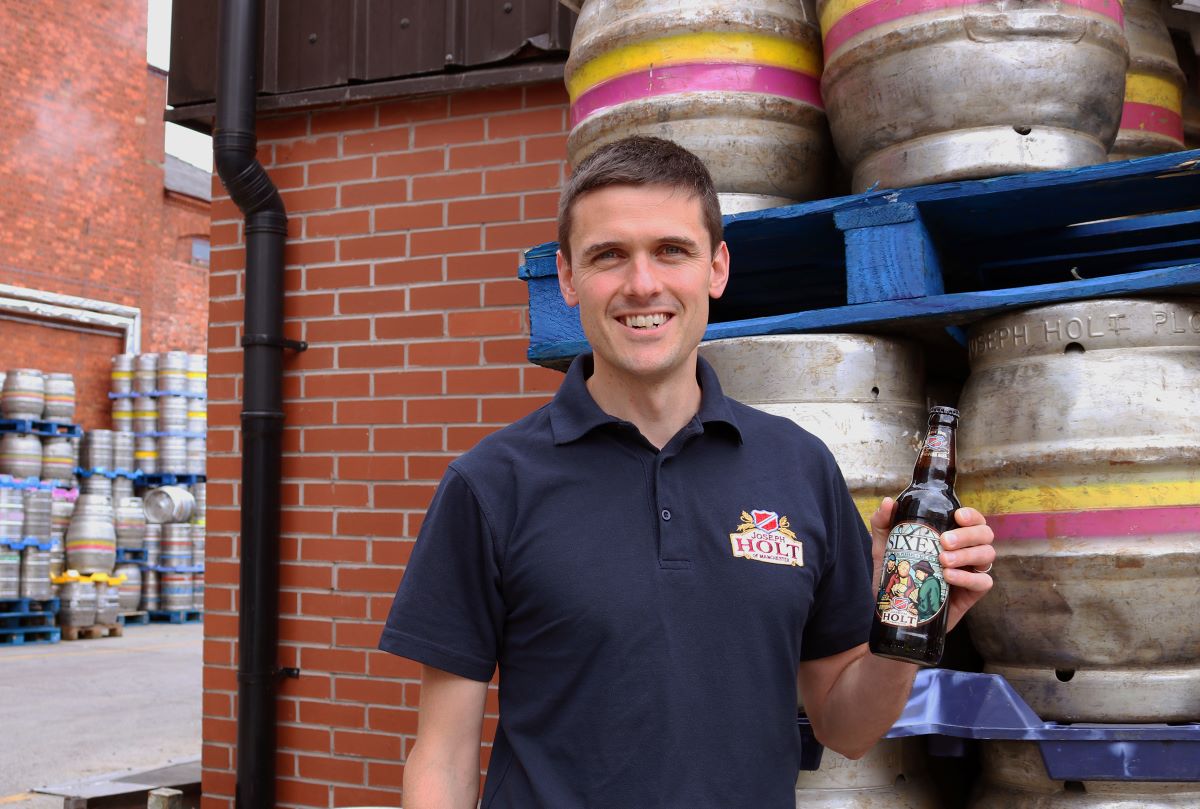 Gold For Sixex Plus 4 More Medals at the International Brewing Awards 2021
A beer brewed in Manchester to the same unchanged recipe for over 100 years has beaten off competition from around the world to win a top award at the 'Oscars' of the brewing industry.
The century old Sixex strong ale, brewed by our brewery, has claimed a gold medal at the 2021 International Brewing Awards!
It wasn't just Sixex for Joseph Holt that was decorated at the brewing awards.
Reflecting the brewery's commitment to new beers as well as traditional lines, Joseph Holt also won gongs for its very latest launch, Trailblazer Stout, as well as medals for Joseph Holt Black and Manchester Brown Ale.
"It's important not to tamper with a winning formula," says Richard Kershaw, Chief Executive of Joseph Holt and the great-great- great grandson of the brewery's founder.
"Equally, we want to cater for new tastes and the thirst, quite literally, for new ideas. So we're thrilled the awards have reflected the work of our talented brewers and master brewers in producing winning brews that reflect the past and also look to the future."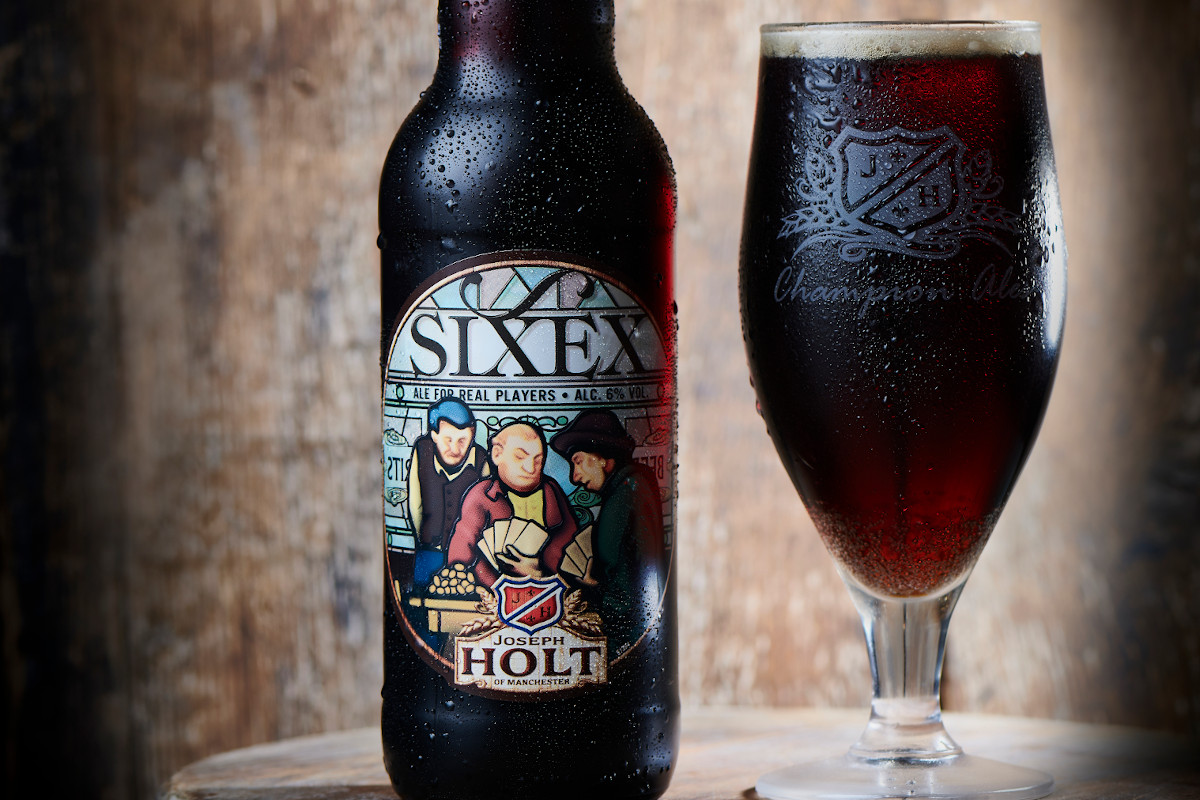 History of Sixex
Sixex beer was first produced by our brewery in 1901. It's a rich, moreish drink made with English hops, malt and old fashioned blocks of brewing sugars. It was, and still is, very much considered the taste of Manchester. It was also one of the first bottled brews to be made by Joseph Holt at the turn of the century.
Sixex has previous form for winning gold medals, having scooped a gold medal at the 2019 British Bottlers' Institute.
It is now available as a limited edition cask ale at some Joseph Holt pubs.
A proud award winning brewery
An independent firm with 127 pubs, the Joseph Holt Brewery was established 172 years ago by its eponymous founder. It has been run by the same family for six generations.
Master Brewer Phil Parkinson, Head Brewer for Joseph Holt, added: "As a brewery we believe that if you have an outstanding and hugely popular brew you don't touch the recipe!
"Yet equally, Trailblazer, which is one of our newest launches and is a full bodied stout with characterful flavours of dark chocolate and malt, is bringing the drink to new generations. It won awards in both the dark beer and open keg sections which reflects its consistency across all ales and beers."
If you're interested in stouts, you can have a read of our stout beer guide here. Other wins for Joseph Holt included Black, a dark, richly comforting and slightly nutty ale which was top of its class, whilst Manchester Brown Ale claimed a bronze medal.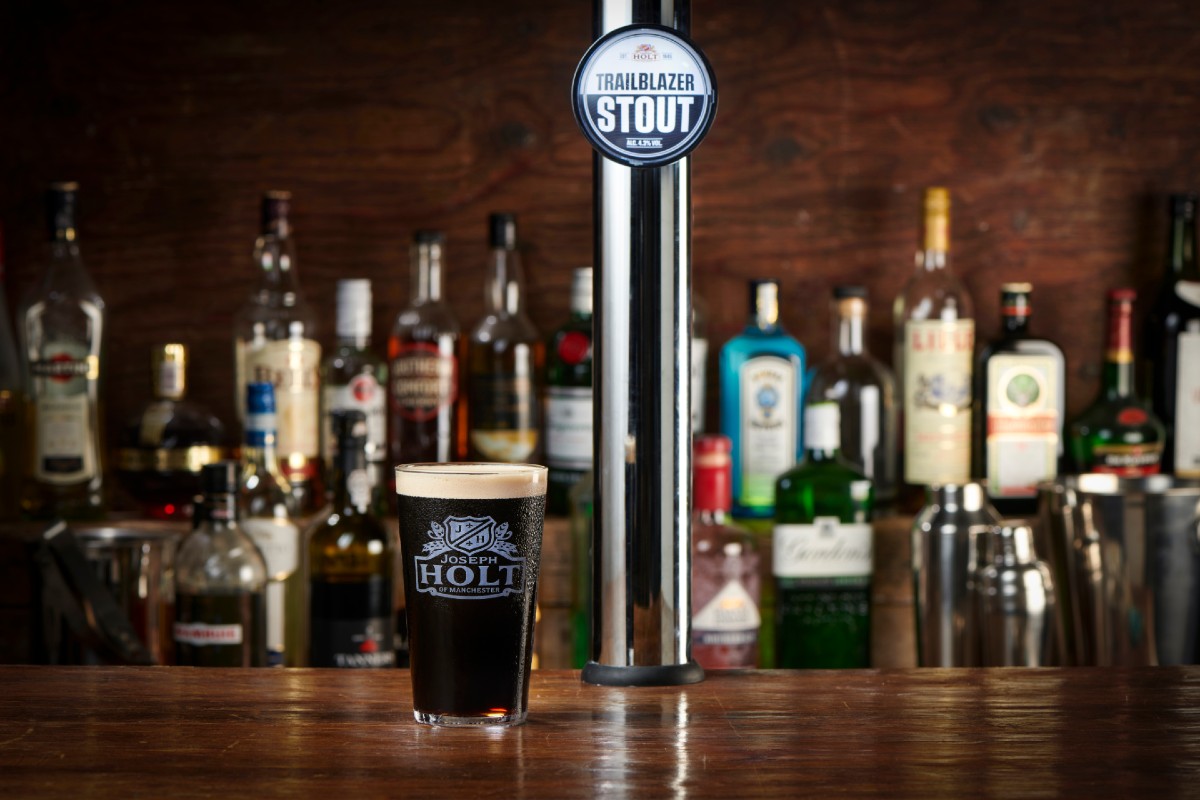 The International Brewing Awards, which were first launched in 1888, are judged by a panel of professional brewers from around the world who look for outstanding beers in a broad range of categories from across the globe.
Joseph Holt, which has an ever-expanding pub estate in Greater Manchester, Cheshire, and Lancashire, has secured a number of awards since first competing in the contest.
Added Phil: "These awards are particularly important since the judges are all practising brewers from around the world with decades of experience and a deep understanding for the integrity of our industry.
"We have now won five gold medals at the last six International Brewing Awards, which is a fantastic achievement. Thanks therefore go to all of the brewing team for their hard work and dedication which has put a family brewery from Manchester on the brewing world map once again."
And now all that's left to do is try the award-winning beers!
You can buy all of our medal-winning beers from the Holts at Home Beer Shop or head down to any local Joseph Holt pub.