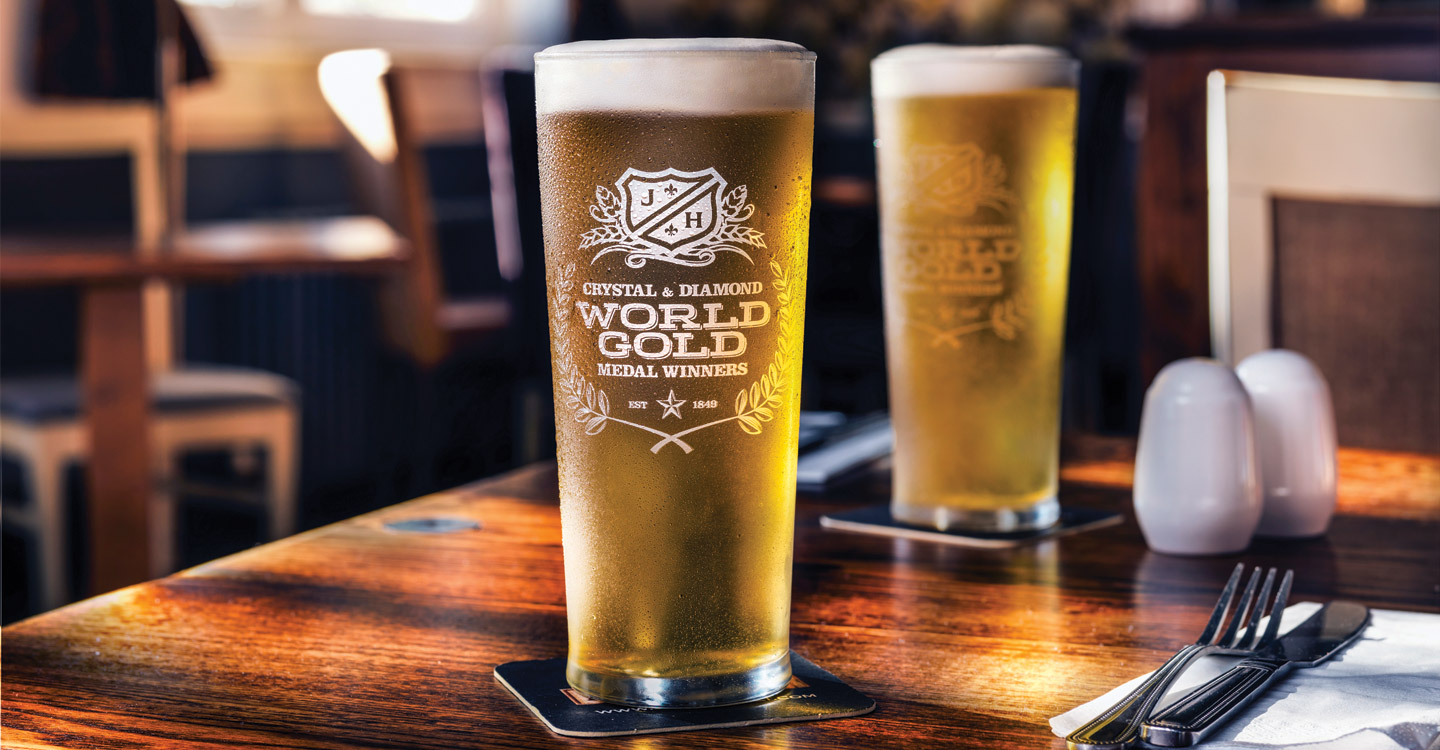 Joseph Holt's Crystal Wins Gold
MANCHESTER-based Joseph Holt is raising a glass and celebrating a resounding success as it scoops three medals – including gold – at the International Brewing Awards.
Dubbed the "Oscars" of brewing, the prestigious competition took place at the National Brewing Centre, Burton-upon-Trent. Over 30 specialist judges and professional brewers gathered to analyse nearly 800 entries from around the world, including UK admissions from Carlsberg, Fosters, Hydes and Thwaites.
The search was on for the world's best beers and the judges were looking for an outstanding example to fit each of the nine categories, which were defined primarily by alcohol strength.
One of five breweries globally to have been awarded three or more medals, Joseph Holt's Crystal lager superseded entries from across the globe to land the gold medal in the International Keg Lager 2.9 – 4.7 ABV. category. Holts also bagged bronze awards in the dark beer category for its draught Smooth Black and Sixex bottled beer.
Multiple awards for our beers
Holt's brewery is not new to success, having previously won prizes in this renowned competition for Best International Ale and Cask Mild. Its 1849 ale was awarded a gold medal, Maple Moon was a close runner-up with a silver medal and three of its ales have also been included in the world's top 50 best beers.
Richard Kershaw, Chief Executive of the brewery and great-great-grandson of Joseph Holt – who founded the brewery in 1849 – said: "This international event really is the Oscars for brewers and to win a gold medal is a fantastic achievement. It has confirmed we brew the best lager in the world.
"Our Crystal lager won over the judges in a blind tasting and beat off competition from beers around the world, including Carling, Fosters and Carlsberg. The gold medal proves that taste and quality are more important than brand advertising. We have been brewing Crystal for over 10 years and we know it is a terrific lager and a worthy winner."
Holt's Head Brewer Keith Sheard added: "I am absolutely delighted. We have reached the pinnacle of brewing success with this award. It shows the quality of products that we produce. We have been refining Crystal lager in recent years so it has a Continental aroma and flavour. That gradual improvement has led to the judges awarding it a gold medal."
Crystal has certainly proved its worth and has gone down a storm locally and the brewery now produces three-and-a-half million pints of Crystal lager a year. The lager can be enjoyed in all Joseph Holt pubs and many North West venues – and it's only a matter of time before word spreads and Crystal appears in pubs further afield. It is certainly a must-try – the professionals say so!