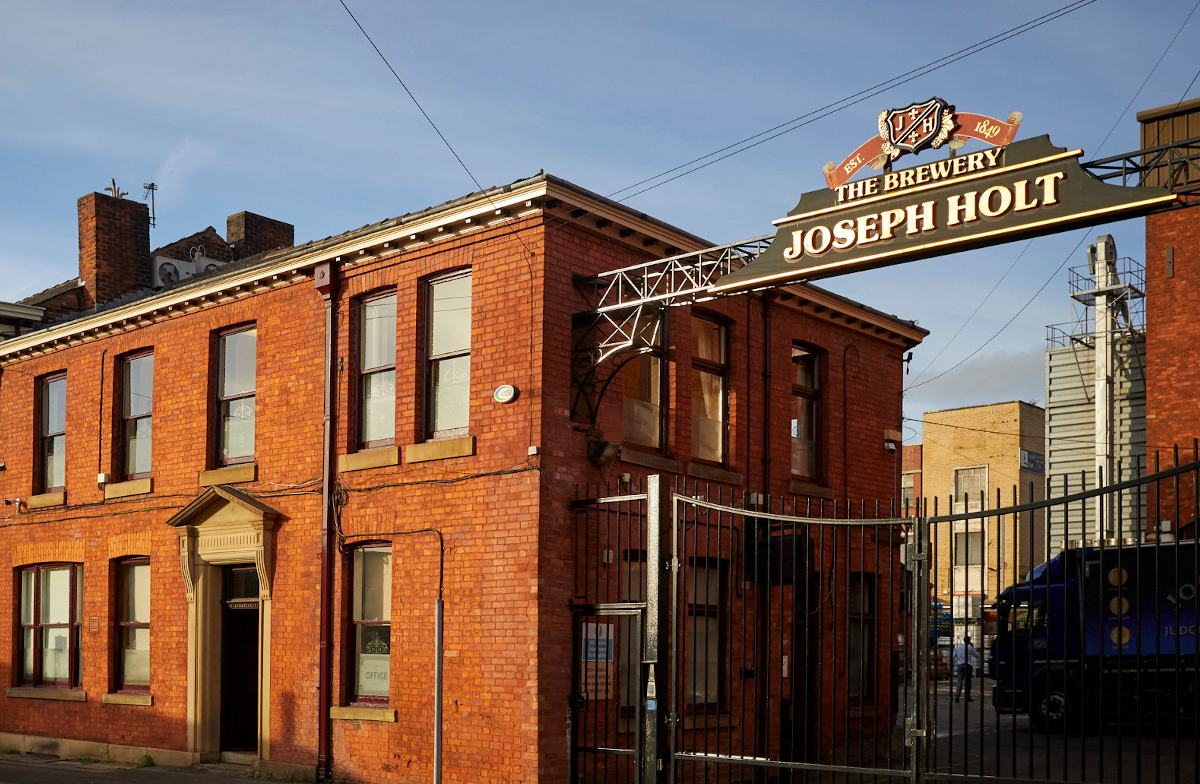 Safely Socialising is the Key to Reopening Our Pubs
Joseph Holt has made a raft of changes to ensure their pubs are COVID-19 secure so customers can start 'Safely Socialising' again.
The iconic Manchester-based brewery has been stringently following Government guidelines and advice so that its pubs can open their doors to welcome customers once again from 4th July.
Reconfigured beer gardens, food drop off tables and an app-based ordering system in food pubs are just some of the changes which are being introduced.
Thankful for unrivalled support
Chief Executive Richard Kershaw, fifth generation of the Holt family, said the company had been touched by customers' unrivalled support during lockdown through participation in their popular online pub quiz, the overwhelming response to the online Beer Shop 'Holts At Home' as well as e-mails and messages from customers telling us they miss us and miss our beer or a particular pub.
He added: "We have been in business for over 170 years and are very much a family business whose pubs sit at the heart of local communities. Of course, safety will be paramount when we reopen. So we have made strategic changes which will enable customers to safely socialise whilst enjoying our range of award-winning ales and lagers as well as the unique warmth and friendliness of a Joseph Holt local."
"The Great British Pub is at the heart of our communities, and since brewing our first drop back in 1849, customer safety and happiness has always been important. And now, more than ever.
"We have missed our customers and our staff can't wait to welcome everyone back with a smile and to Safely Socialise in their Joseph Holt local, a place for all occasions."
How can you Safely Socialise at a Joseph Holt Pub?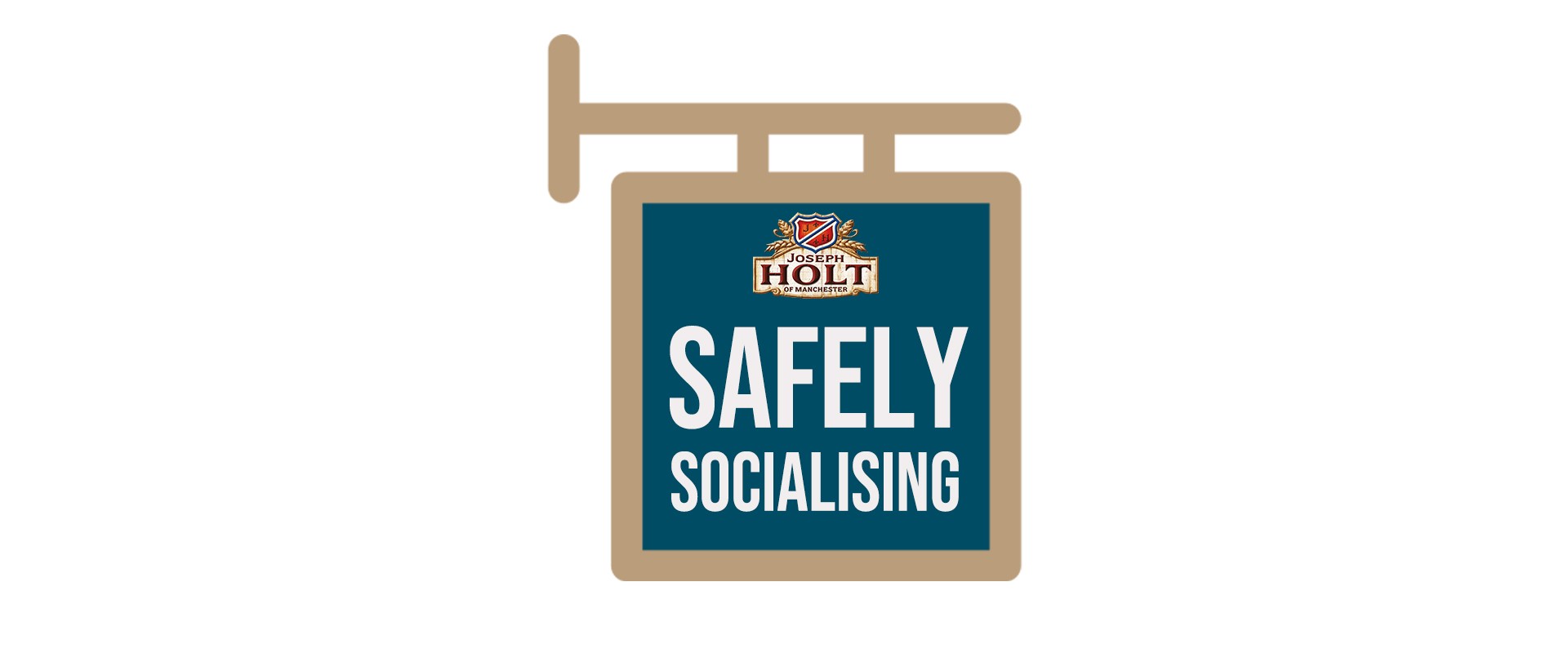 Safe Social Distancing
We have introduced strict social distancing throughout all our pubs which means we may need to reduce our capacity.
Signage, floor markings, out of use areas and spaced out tables will explain everything you need to do to minimise contact with others and still enjoy a pint of your favourite Joseph Holt beer. We know some customers enjoyed standing with their pint at our bars but for the time being and until social distancing rules are totally relaxed we ask people to not do this.
Our beer gardens look forward to welcoming you too. They have been reconfigured and tables have been spaced out so you can enjoy a drink knowing you are Safely Socialising.
App & Contactless Ordering
In our food houses, we have introduced a new web app designed so you can order and pay for your food and drinks direct from your table. Disposable, one-time use food menus will allow you to browse and order safely, tables will be set on your arrival, with new cutlery and sauce & condiment sachets. To keep everyone safe we have introduced 'Food Drop Off Tables' so your order can be delivered to the adjacent table for you to collect yourself.
Where possible you will need to pay by contactless credit or debit card in all Joseph Holt pubs, but don't worry at all if you need to pay by cash, we can still let you do that and if you want to you can still order your food at the bar, as before.
Together as a Team
All staff have undergone new face to face and online training on our new serving style, working with customers and new cleaning schedules. Staff have been issued with PPE, including washable facemasks and gloves for them to use if they wish and to use when they cannot maintain social distancing.
Daily self-declarations by staff will mean they are fit to work. Every pub has a COVID-19 risk assessment and trading safely guide to make sure you feel happy and relaxed in our pubs.
We cannot wait to welcome you back and staff will be there to show you what to do, where to go and how to order.
Highest Cleaning Standards
Rigorous new cleaning routines have been introduced for your peace of mind. Bar staff will only touch the bottom of the glass when pouring your drink and we are kindly asking customers to not bring their empty glasses back to the bar but to leave them on the spare drop off tables marked around the pub.
Hand sanitizer stations are located on all entrances of every pub and staff will be doing regular cleaning of tables, glasses, toilets and customer areas throughout the day.
Regular Hand washing is a must, a message we have communicated right from the start.
You can also view our Safely Socialising page for more info and updates.