Safely Socialising at Joseph Holt
Test & Trace on arrival to help keep our pubs open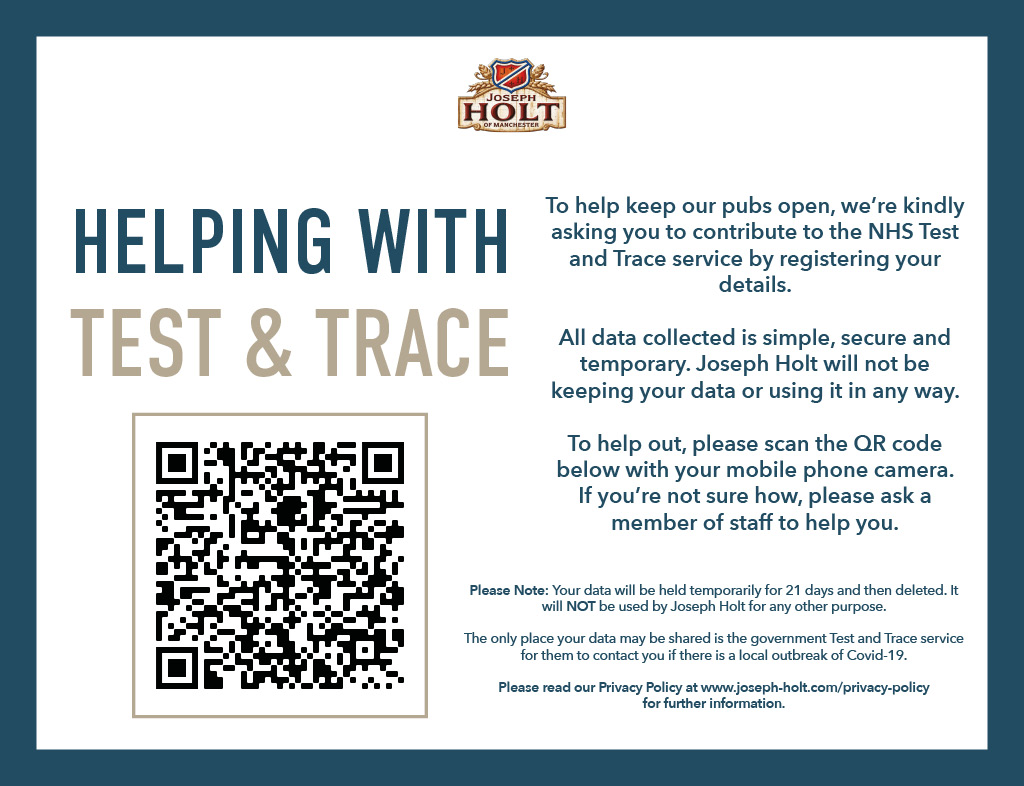 As soon as you arrive at one of our pubs, it's now essential that you register your details to support the NHS Test & Trace system. In an update from the Government, this is now mandatory in England from Monday 14th September.
If you're not greeted by a member of staff on arrival, you will notice posters near the entrance and around the pub, just like the image above. All you have to do is scan the code with the camera on your smart phone (as if you're taking a picture but don't click to take it) and you will be directed to a short online form asking for basic contact details should there be a local outbreak of covid-19. You can even practice on the QR code above. If you're not sure how, please ask a member of staff who will help you.
This is not any other sort of tracking system and cannot be used for any other purpose, other than for the NHS Test & Trace. ALL data will be deleted after 21 days and will only be used if there's a local outbreak and information is requested by the Test & Trace service. You can be rest assured that we will not be keeping your personal data or sharing it with anyone else. No copies will be made and no remnants of your data will remain after 21 days.
We need you to do this to keep everyone safe and secure and our pubs open for the long-term.
Joseph Holt have worked tirelessly to make our pubs COVID-19 secure. We have carefully followed and implemented all Government guidelines and advice and have successfully welcomed the majority of you back into the heart of your communities.
Thank you to all our customers for your unrivaled support through these extraordinary times. Our pubs are built on customer loyalty and without you we would not be the family business we are today.
There are some changes, good changes, designed to keep you and our staff safe whilst keeping the essence of your Joseph Holt local alive – we call it Safely Socialising – and the main points are highlighted below.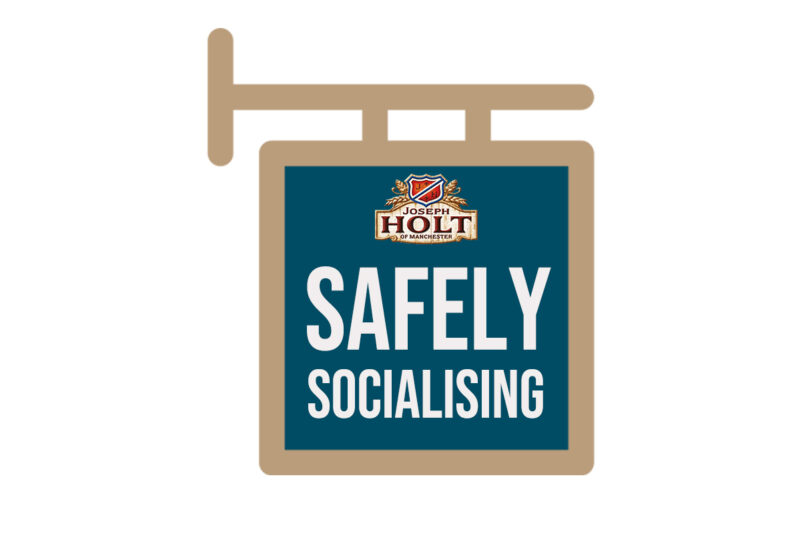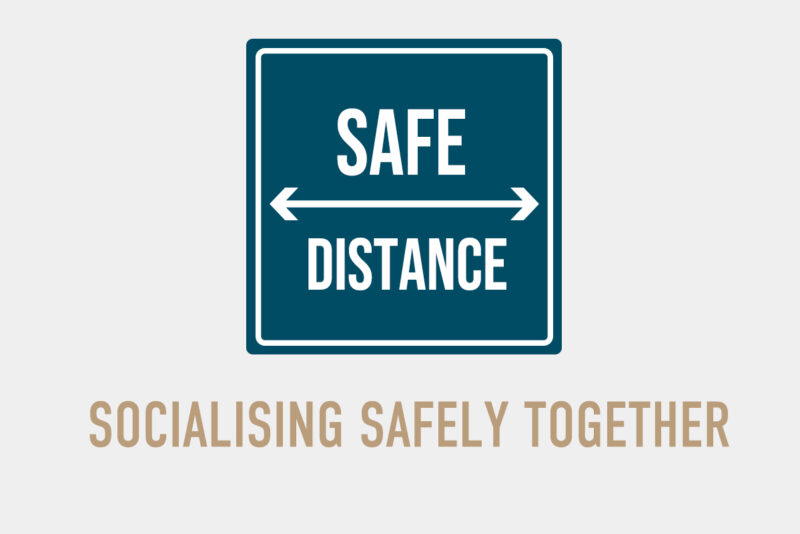 We have introduced strict social distancing throughout all our pubs which means we may need to reduce our capacity.
Signage, floor markings, out of use areas and spaced out tables will explain everything you need to do to minimise contact with others and still enjoy a pint of your favourite Joseph Holt beer. We know some customers enjoyed standing with their pint at our bars but for the time being, and until social distancing rules are totally relaxed, we ask people to not do this.
Our beer gardens look forward to welcoming you too. They have been reconfigured and tables have been spaced out so you can enjoy a drink knowing you are Safely Socialising.
Contactless Payment & Drop Off Tables
Disposable, one-time use food menus will allow you to browse and order safely, tables will be set on your arrival, with new cutlery and sauce & condiment sachets.
To keep everyone safe we have introduced 'Food Drop Off Tables' so your order can be delivered to the adjacent table for you to collect yourself.
Where possible you will need to pay by contactless credit or debit card in all Joseph Holt pubs, but don't worry at all if you need to pay by cash, we can still let you do that and it is still possible to order food at the bar.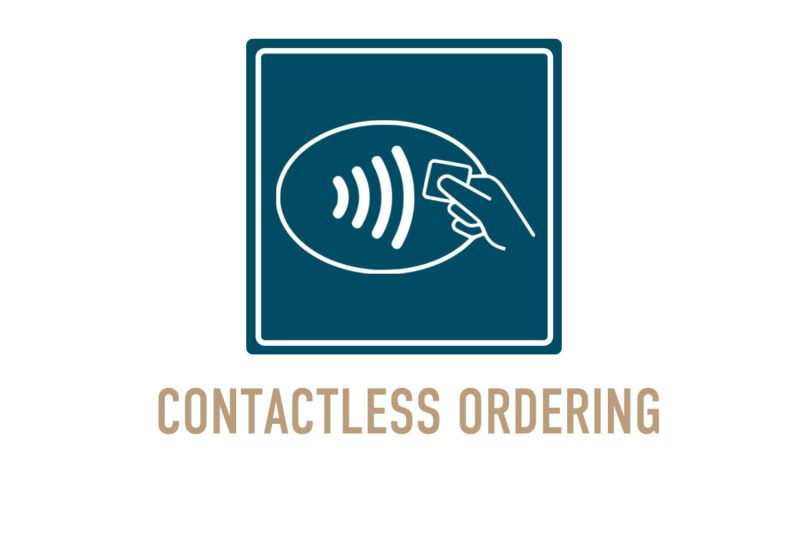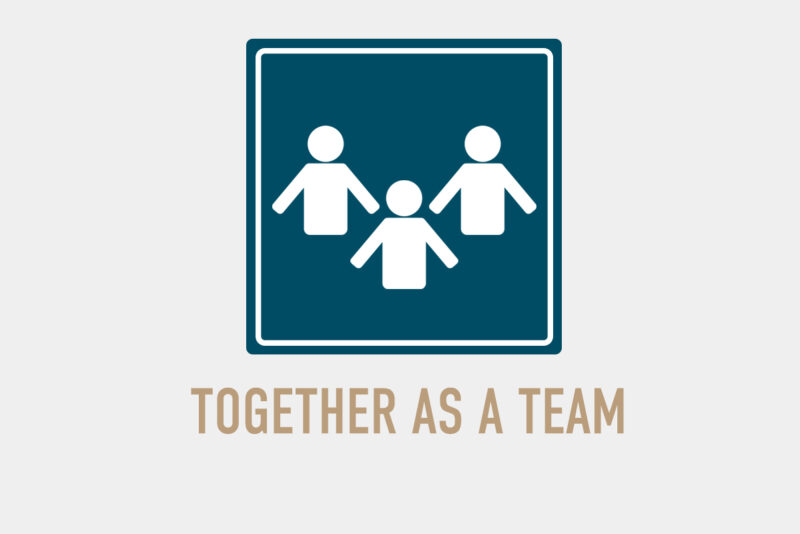 All staff have all undergone face to face and online training on our new serving style and working with customers. Staff have been issued with PPE, including washable facemasks and gloves for them to use if they wish when they cannot maintain social distancing.
Daily self-declarations by staff will mean they are fit to work. Every pub has a COVID-19 risk assessment and trading safely guide to make sure you feel happy and relaxed in our pubs.
We cannot wait to welcome you back and staff will be there to show you what to do, where to go and how to order.
Highest Cleaning Standards
Rigorous new cleaning routines have been introduced for your peace of mind. Bar staff will only touch the bottom of the glass when pouring your drink and we are kindly asking customers not to bring their empty glasses back to the bar, but to leave them on the spare drop off tables marked around the pub.
Hand sanitizer stations are located on all entrances of every pub and our staff will be doing regular cleaning of tables, glasses, toilets and customer areas throughout the day.
Regular hand washing is a must, a message we have communicated right from the start.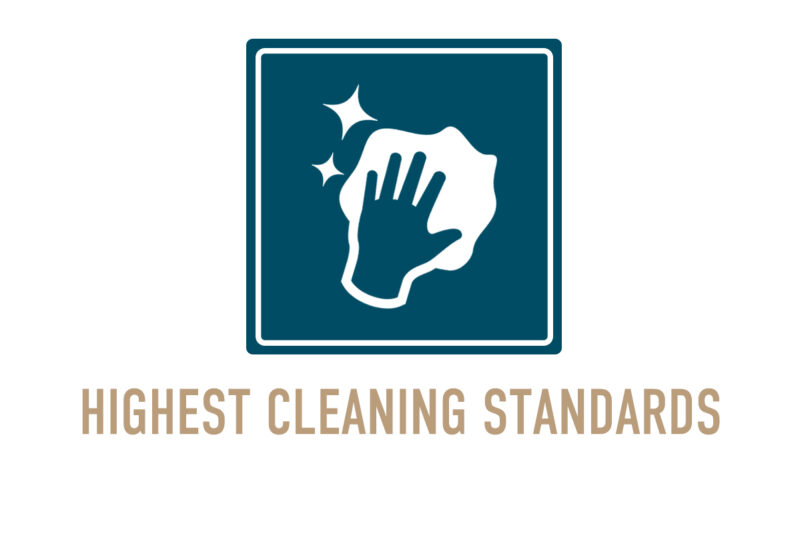 Protecting Your Joseph Holt Local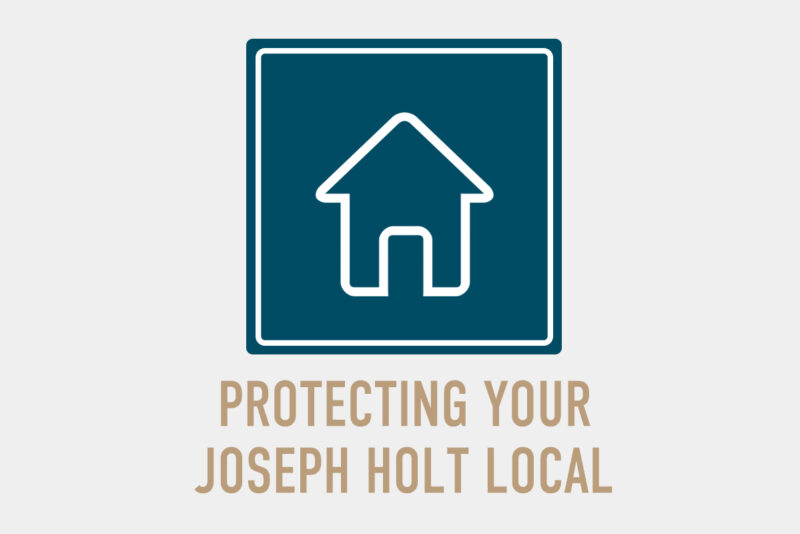 The Great British Pub is at the heart of our communities and since 1849, when we brewed our first drop of Joseph Holt ale, your safety and happiness has been the most important value in our company.
Now more than ever that value is our number one priority.
We have missed you and can't wait to welcome you back with a smile so you can Safely Socialise in your Joseph Holt local, a place for all occasions.
Joseph Holt Pubs You Can Visit From Sat 4th July
Abbey
Angel
Ape & Apple
Ashley Brook
Atherton Arms
Bay Horse
Bird In Hand
Blue Bell (Moston)
Blue Bell (Bury)
Bowling Green
Bradford Inn
Bricklayers Arms
Bridgewater (Patricroft)
Brigadier
Cart & Horses
Chapel House
Church Inn
Claremont Hotel
The Cleveland
Clock Tower
Coach & Horses
Cock O'Budworth
Cricketers Arms
Crown & Anchor
Derby Brewery Arms
Douglas Bank
Duke of Wellington
Dukes Gate
Eagle & child
Eagle Inn
Edington Arms
Egerton Inn
Fairways
Fiveways
Foresters Arms
Fox Inn
Friendship
Frigate
Gardeners Arms
Grafton Arms
Grey Horse
Goat's Gate
Ye Golden Lion (Blackley)
Golden Lion (Swinton)
The Griffin (Heald Green)
Griffin Hotel (Heaton Mersey)
Grove Inn
Halfway House
Half Way House (Blackpool)
Hare & Hounds
Hayfield
Horse & Jockey
Imperial
Kings Head
Lamb Hotel
Legh Arms
Lord Nelson (Pendlebury)
Lord Nelson (Urmston)
Lychgate
Marsh Mill Tavern
Melville
The Mill (Upton)
Millhouse
Morning Star
Mort Arms
New Grove Inn
Newall Green
Newmarket
Norfolk Arms
Northgate
Old Bull's Head
Old Cross Inn
Old Monkey
Orion
Ostrich
Park Inn (Swinton)
The Park (Monton)
Platform 5
Quadrant
Queens Hotel (Macclesfield)
The Queens (Hyde)
The Railway (Didsbury)
Railway Hotel (Newton Heath)
The Railway at Buxton
The Railway (Higher Openshaw)
Red Lion (Irlams O'th Height)
Red Lion (Prestwich)
Red Lion (St Helens)
Richmond
Roebuck
Sidings
Silver Birch
Silverwell
Sir Charles Napier
Spread Eagle
Stanley Arms
Starkey Arms
Stonemill
Sun & Castle
Tamar
The Grapes
Union Tavern
Volunteer
Waggon & Horses (Gorton)
Waggon & Horses (Irlams O'th Height)
Water's Edge
Welcome inn
Wellington Inn
White Horse
White Swan
Wilton Arms
Winston
Woodthorpe
Wyldes
Pubs That Are NOT Open Yet
Bolton Castle (temporarily closed)
Bridgewater, Hollinwood
The Crown (temporarily closed)
Doffcocker Inn (temporarily closed)
Duke of York
Millstone (temporarily closed)
Mosley Arms (temporarily closed)
Railway Hotel, Moses Gate (temporarily closed)
Rosehill Tavern (temporarily closed)
White Lion (temporarily closed)