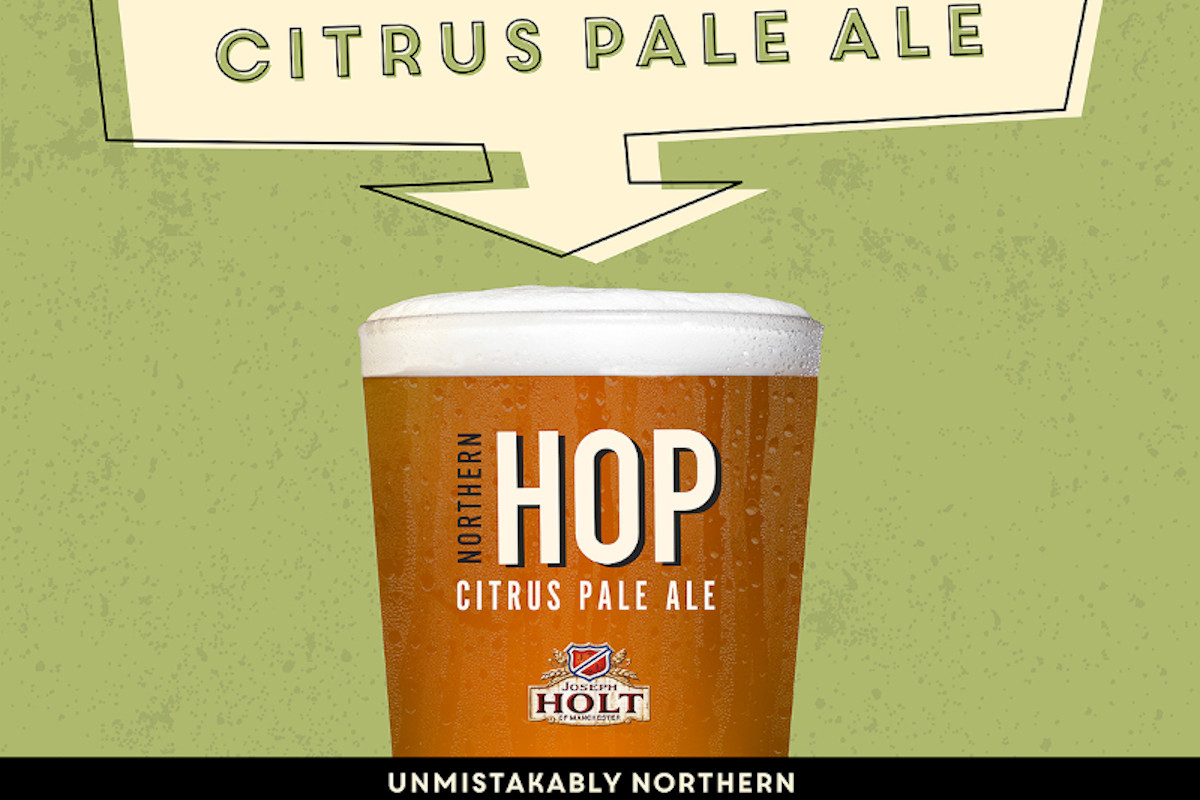 Northern Hop – Our New Citrus Pale Ale
Allow us to introduce our exciting new citrus pale ale – Northern Hop.
Refreshing, golden and perfectly balanced, Northern Hop is our latest permanently available keg ale.
At 4.2% Northern Hop is a great session beer, even more so thanks to its lightly carbonated body and cool serving temperature of between 7-9 oC.
This makes it an extremely easy drinker for real ale fans and a perfect transition beer for lager drinkers wanting to give ale a try.
What does it taste like?
We've brewed Northern Hop using two carefully chosen, highly complementary hops – Hallertau Blanc from Germany and Bravo from the USA – used to dry hop the brew.
Hallertau Blanc gives a lovely, delicate and slightly tropical hop character whereas Bravo gives a full, citrusy and floral profile. Both of these hops work exceptionally well together to create a delicious golden ale with a good level of bitterness and a zingy yet smooth taste.
According to our Master Brewer Phil Parkinson, "The hops together balance perfectly well to give a pale ale that has enough bitterness to be identifiable as a Joseph Holt ale, but enough fruity aroma to be markedly different from any other beer in our range, it's a must try."
The carbonation profile brings the aroma of the hops out of the beer and leaves a tantalising CO2 tingle for a crisp and characterful finish.
Why 'Northern Hop'
In our 170-year history, we have yet to name a beer after our 'northern' routes, so we thought it was about time – we are #UnmistakablyNorthern after all. We're proud of where we come from, where we are going and of this beer.
The northern connotations of the beer also fit nicely with the two hops used, both hailing from the northern hemisphere.
Hallertau Blanc is a new age flavour hop grown in the Hallertau region of Bavaria, Germany, which is the largest continuous hop growing region in the world. Hallertau Blanc is an aromatic hop producing a fruity, tropical profile and a shimmering golden colour, making it perfect for a bold, differentiating ale of Northern Hop's kind.
Bravo is a late-maturing, North American hop with a pleasant and smooth bittering profile with sweet, fruity notes. It makes for a fantastic addition to any pale ale and is popular with America's West Coast breweries.
Our routes, plus these two great hops do indeed make this beer unmistakably northern.
Buy 5 pints of Northern Hop and get a limited-edition bee glass
We've combined two iconic symbols – beer and the worker bee – to create the ultimate Manchester Bee Glass. This unique, limited edition glass is only available from the pubs listed below selling Northern Hop.
All you have to do to get your hand on this piece of Manchester heritage is to ask for a loyalty card and buy 5 pints of Northern Hop, collecting a bee sticker each time.
The glass is only available whilst stocks last, remember it is limited edition.
---
Pubs where you can find Northern Hop & the Manchester bee glass
You'll be able to get a refreshing pint of Northern Hop from one of our pubs below, plus a range of other bars, beer houses and pubs.