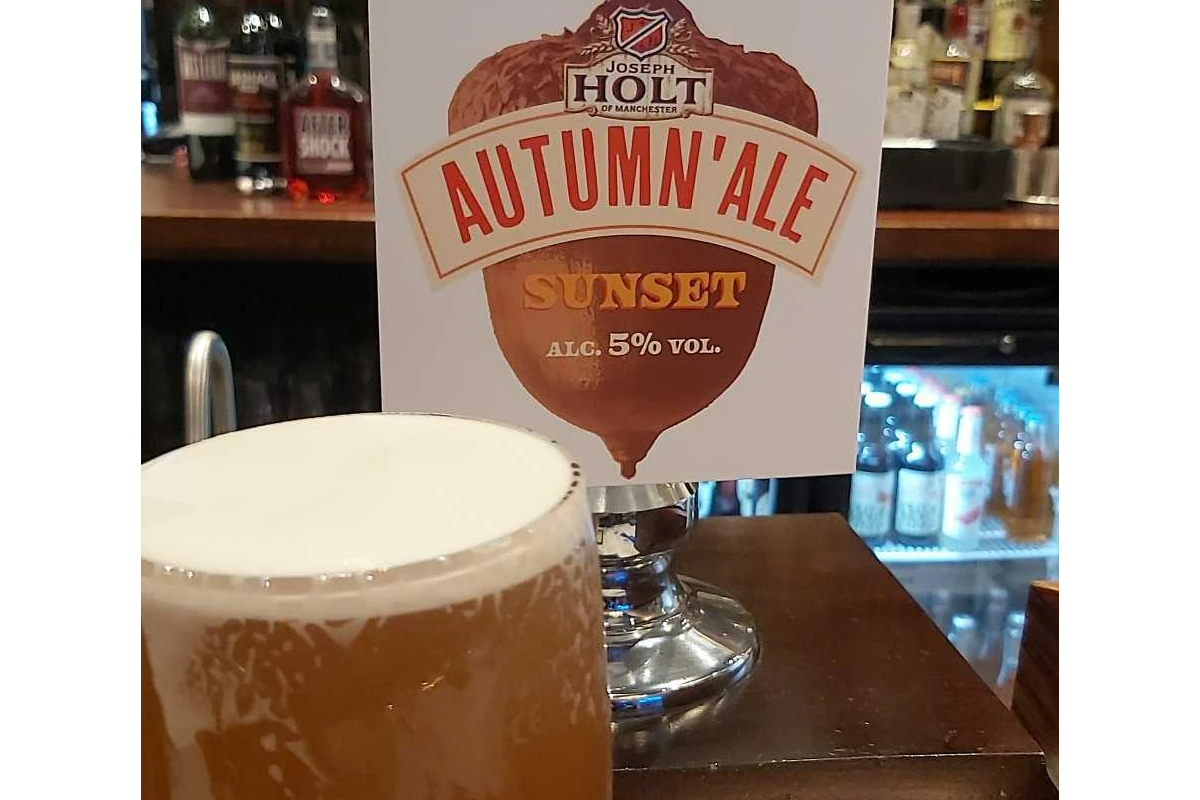 Seasonal Cask Autumn'Ale Sunset Ready To Serve In A Pub Near You
The time of year for seasonal cask ale has arrived – and we love it!
Matching up with the autumnal scenes of russet leaves, fresh days and longer nights, our team of award winning brewers have conjured up Autumn'Ale Sunset.
This cask ale special is perfect for an afternoon in the pub after a morning walk with friends or family. It's a fantastic beer any time of the day and pairs beautifully with our sticky toffee pudding!
Autumn'Ale Sunset has been settling in perfect conditions and is now ready to pour in 25 Joseph Holt pubs. You can get the list just below.
Autumn'Ale Sunset Tasting Notes
With dark copper, russet tones coupled with highlights of bright orange and amber, Autumn'ale gives you a warm, embracing feeling as soon as you set eyes on your settling pint.
Take a deep breath and you'll pick up fresh notes of cascade hops and fruity sweetness. This subtle sweetness continues on your first sip, transitioning effortlessly into a satisfying bitter finish.
At 5% ABV, Autumn'ale Sunset is full bodied and malty, thanks to the use of both ale malt and dark malt.
Pubs Serving Autumn'Ale
So, hunker down and enjoy the seasonal vibrancy of Autumn'ale Sunset!